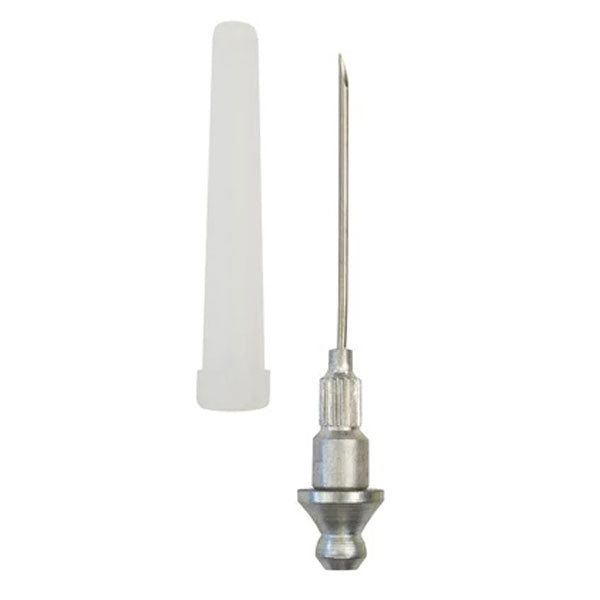 Grease Injector Needle
Compatible with LockNLube Grease Couplers
Plastic needle cover to protect needle when not in use
Snaps into LockNLube and standard grease couplers for broad compatibility
For injecting grease into sealed bearings and CV (constant velocity) joints.
1.5 inches long.
18 gauge steel.
Rated to 3,000 PSI. Use with manual grease guns only.