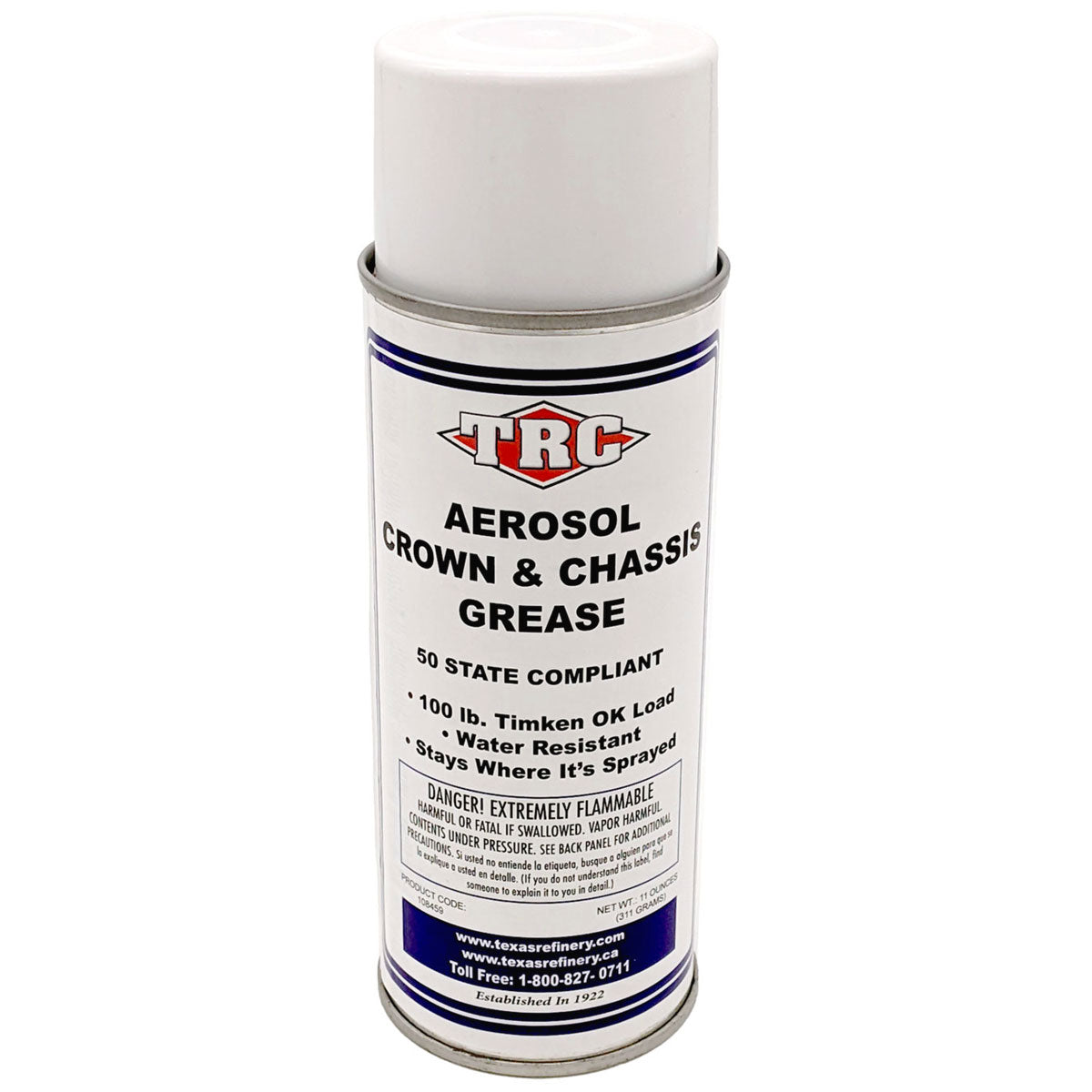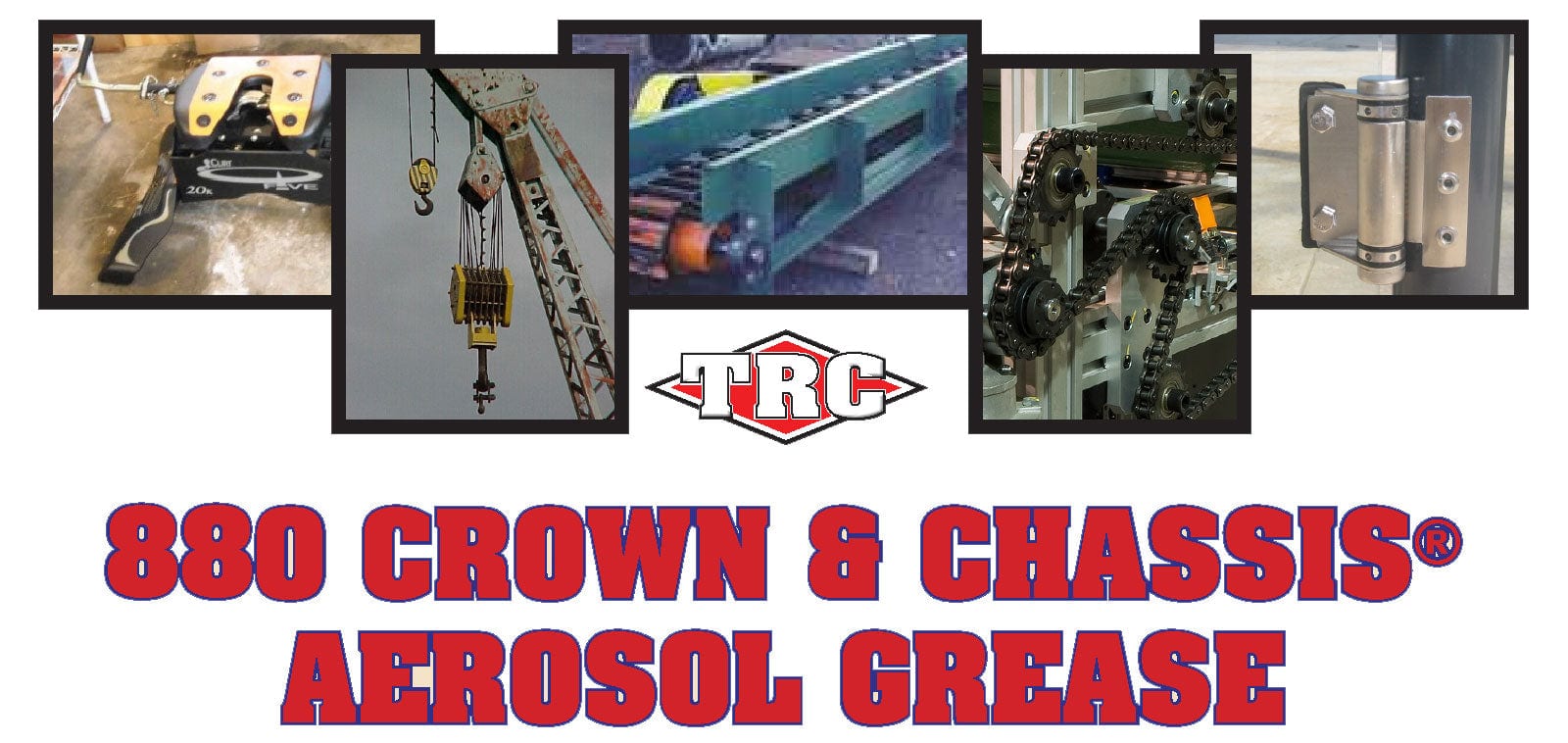 880 CROWN & CHASSIS® AEROSOL
Originally developed for the crown of a drilling rig and truck chassis, 880 CROWN & CHASSIS® has proven itself to be the backbone of the Texas Refinery Corp line of specialty lubricants. The "red grease with golden flakes" is a favorite nationwide . . . from industry to trucking. 880 CROWN & CHASSIS® meets and exceeds the demands of a multi-purpose lubricant.
50-STATE VOC COMPLIANT "Contains CO2 Propellant"
SAFEGUARDS AGAINST WEAR "Fortified with Rust & Oxidation Inhibitors"
EXTREME PRESSURE PROTECTION "100-Pound Timken OK Load"
RESISTS WASHING OFF "Impervious to Water"
ADHESIVE & COHESIVE PROPERTIES "Clings to Metal & Stays Put"
QUICK & EASY TO USE "Convenient Aerosol Can"
VERSATILITY "Multi-Industry Use"
NUMEROUS USES: Chains • Cables • Conveyors • Fifth Wheels • Hinges Tracks • Pulleys • Pre-Assembly • Rust Protection Threads • Telescoping Booms • Snow Plow Wings
Full product specs: DOWNLOAD PDF
Free U.S Shipping on Order $25+ 
880 CROWN & CHASSIS® AEROSOL
Extreme Pressure Grease – 100 lb. Timken OK Load
880 CROWN & CHASSIS® is excellent for use on ball joints and fifth wheels, which are constantly placed under heavy loads. With a Timken OK Load rating of 100 pounds minimum 880 CROWN & CHASSIS® meets special lubrication needs, providing the ultimate in extreme pressure protection.
Reduces Grease Consumption
Perfect in places where a standard grade grease doesn't cut it. 880 CROWN & CHASSIS® is also an exceptional lubricant for use in the trenching, construction and industry, standing up to even the adverse conditions encountered with water pump bearings.
Very Water Resistant
Impervious to water, 880 CROWN & CHASSIS® stays put. The special water-resistant qualities of 880 CROWN & CHASSIS® keeps surfaces of marine-related equipment well lubricated, avoiding rusting, corroding and seizing.
Available in 4 NLGI Weights
Specially treated to resist oxidation, 880 CROWN & CHASSIS® resists changes in consistency. Even under the most severe of conditions and even after extended life 880 CROWN & CHASSIS® will not thin or thicken. It maintains it's original NGLI rating.