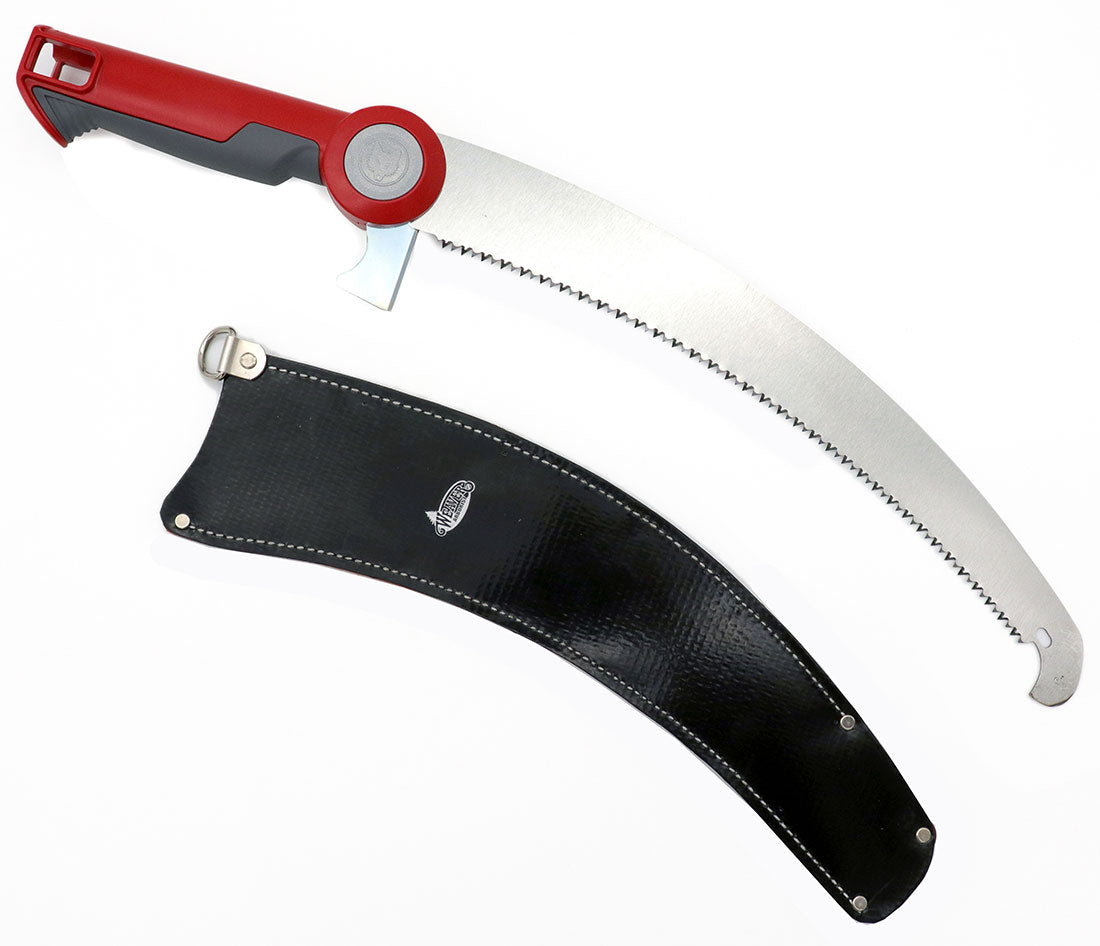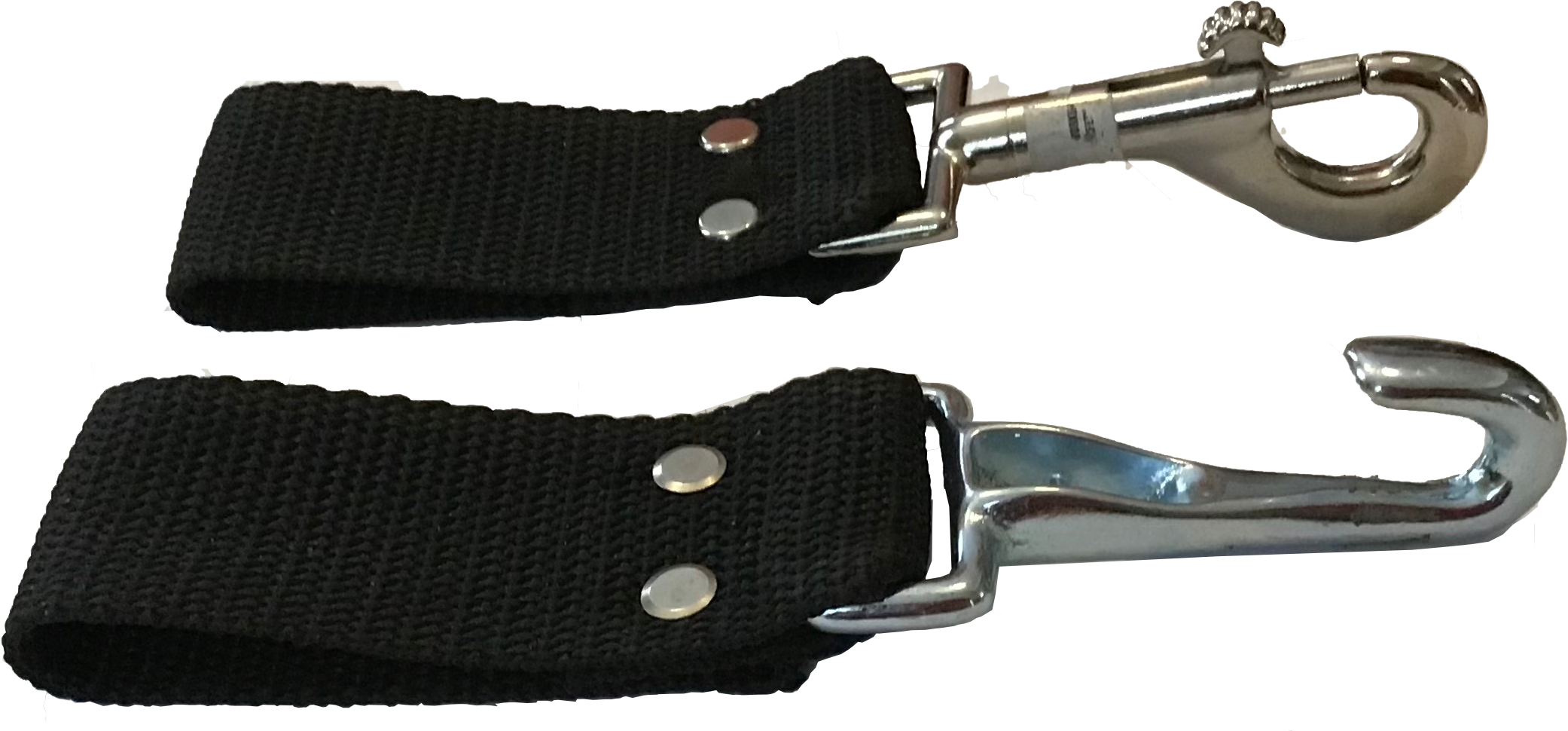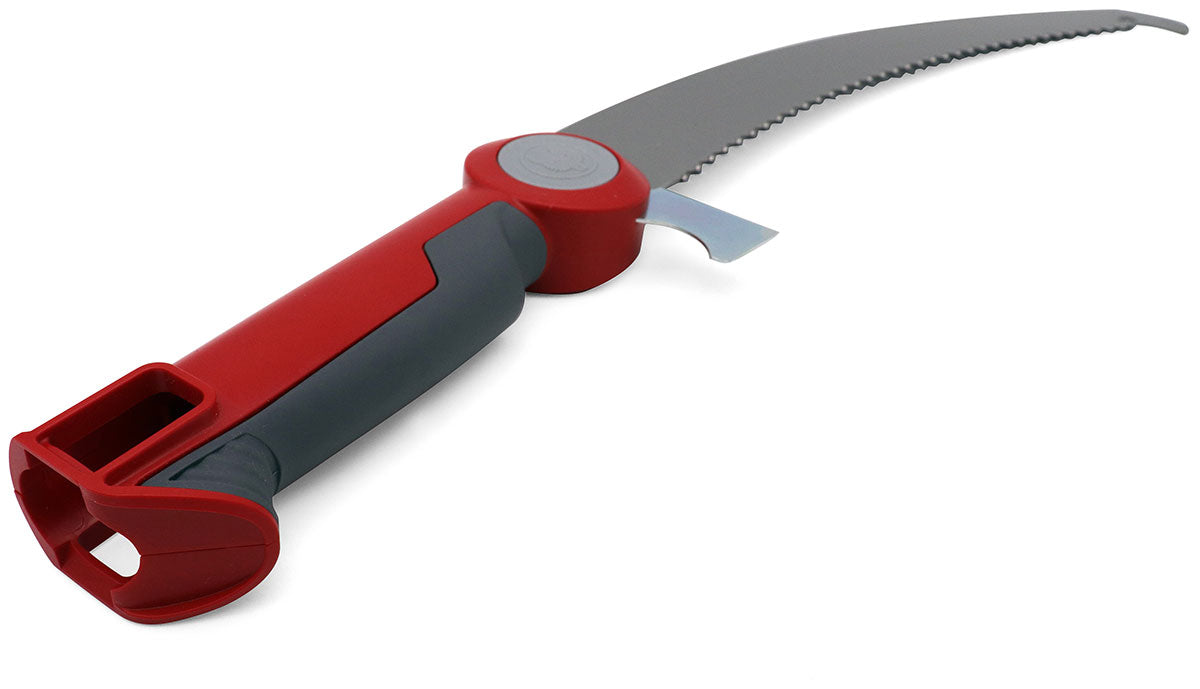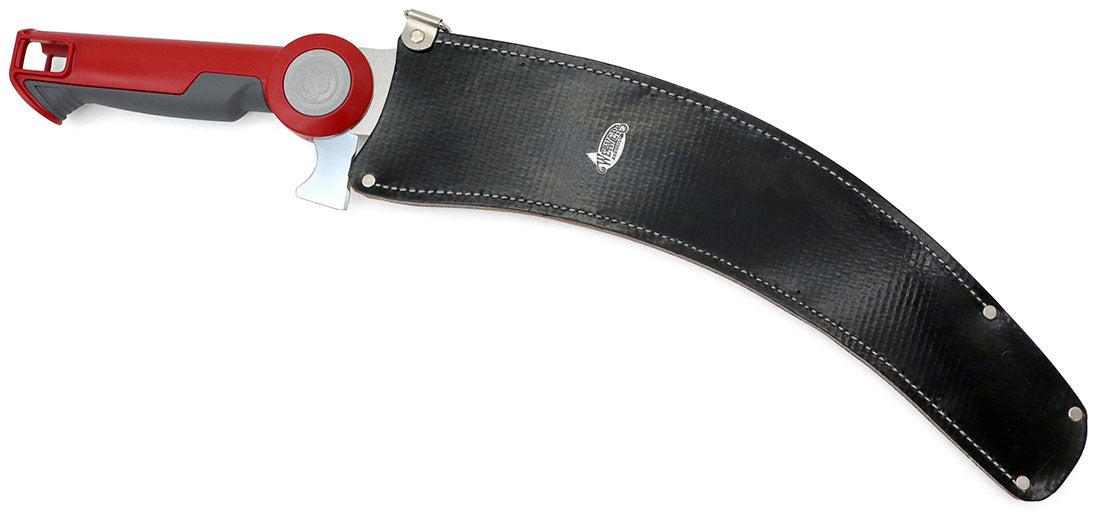 LimbZipper Pruning System
The LimbZipper Pruning System consists of 5 components:
Telescopic pole
LZ pruner head
Saw
Saw scabbard
Belt hooks
 Notes:
To have a good LimbZipper pruning experience all components of the system need to be available for use. This allows the worker to have the tools they need when they need them. This is why the LimbZipper pruning head is not sold separately from the other system components.
LimbZipper components are manufactured in these countries: South Africa, the USA, Germany, and Taiwan.
Shipping Package Dimensions:
LxWxH: 87 inches x 4.5 inches x 4.5 inches
Weight: 9 Lbs
FREE U.S. SHIPPING ex. Alaska and Hawaii
LimbZipper Pruning System
LimbZipper was founded by entrepreneur, logger, and forestry enthusiast Russell Barnes. Long fascinated by the individual tree and a person's ability to positively influence its growth, Russell's years making a living in the woods taught him the importance of growing quality timber.
Russell has spent many hours pruning trees with pole saws over the years and knows their limitations well. LimbZipper has completely changed his thinking about pruning. The pruning goes faster and is easier on the body, making a day of pruning more enjoyable. "When pruning with a pole saw, I was looking for the last tree, but when pruning with LimbZipper, I'm looking for the next tree".
Growing quality timber is an important endeavor for family woodland owners. Quality logs have always been in high demand. The landowner who purposely grows quality log trees will be rewarded with higher timber values in the future for themselves and their family. LimbZipper wants to help family forest owners improve the value of their timber and enjoy the work in the process.

What LimbZipper Is
LimbZipper is a pruning system for growing knot-free, high value logs. The LimbZipper pruning head is designed to cut branches next to main stem to improve timber quality. It has been extensively documented that pruning the butt log of small diameter trees from 2 to 7 inches (5cm to 18cm) diameter is an effective way to improve future log quality and value.
The goal of the LimbZipper system is to provide robust, easy to use, efficient tools for pruning all branch configurations on timber trees. The tools are easily carried while leaving the hands free to do the work. The LimbZipper system allows you to have access to every tool you need when you need it.
What LimbZipper is Not
It is not meant for cuts further out on the branch where the branch becomes flexible. In other words, the tool is not designed for pruning fruit trees or ornamentals. Attempting to make such cuts will result in frustration and possible damage to the pruning head's blades.
Benefits of LimbZipper
The LimbZipper system allows you to prune trees faster and more efficiently than with a pruning saw by itself.
Many branches can be pruned while standing in one place, reducing the amount of walking. Pruning can be done from a spot where you can get a firm footing and prune two-thirds to three-quarters around the tree. This is hard to do with a pruning saw due to the position the saw needs to be in when cutting.
With the LimbZipper pruning head, most branches can be pruned with one quick downward pull instead of an up-and-down sawing motion. This results in less fatigue and more trees pruned during a work session. One-handed pruning is also easy to do in smaller diameter branches.
The pruning head design allows for a clean cut with practically no bark ripping below the branch. This eliminates damage to the trunk which can lead to defects in the log. Clean pruning with the LimbZipper pruning head is faster than with a pole saw. To reduce bark ripping with a pole saw, the branch first needs to be cut several inches out from the trunk (called "stubbing out") and then cut flush with the branch collar. The LimbZipper pruning head eliminates the need to stub out the branch first, resulting in fewer cuts and less motion per tree pruned.
Pruning with the LimbZipper system is efficient and effective. This makes pruning more rewarding, allowing you to enjoy working in your own woods and to take pride in growing high-quality trees.
Customer Reviews
Write a Review
Ask a Question
Filter Reviews:
branch
saw blade
regrets
ease
tool