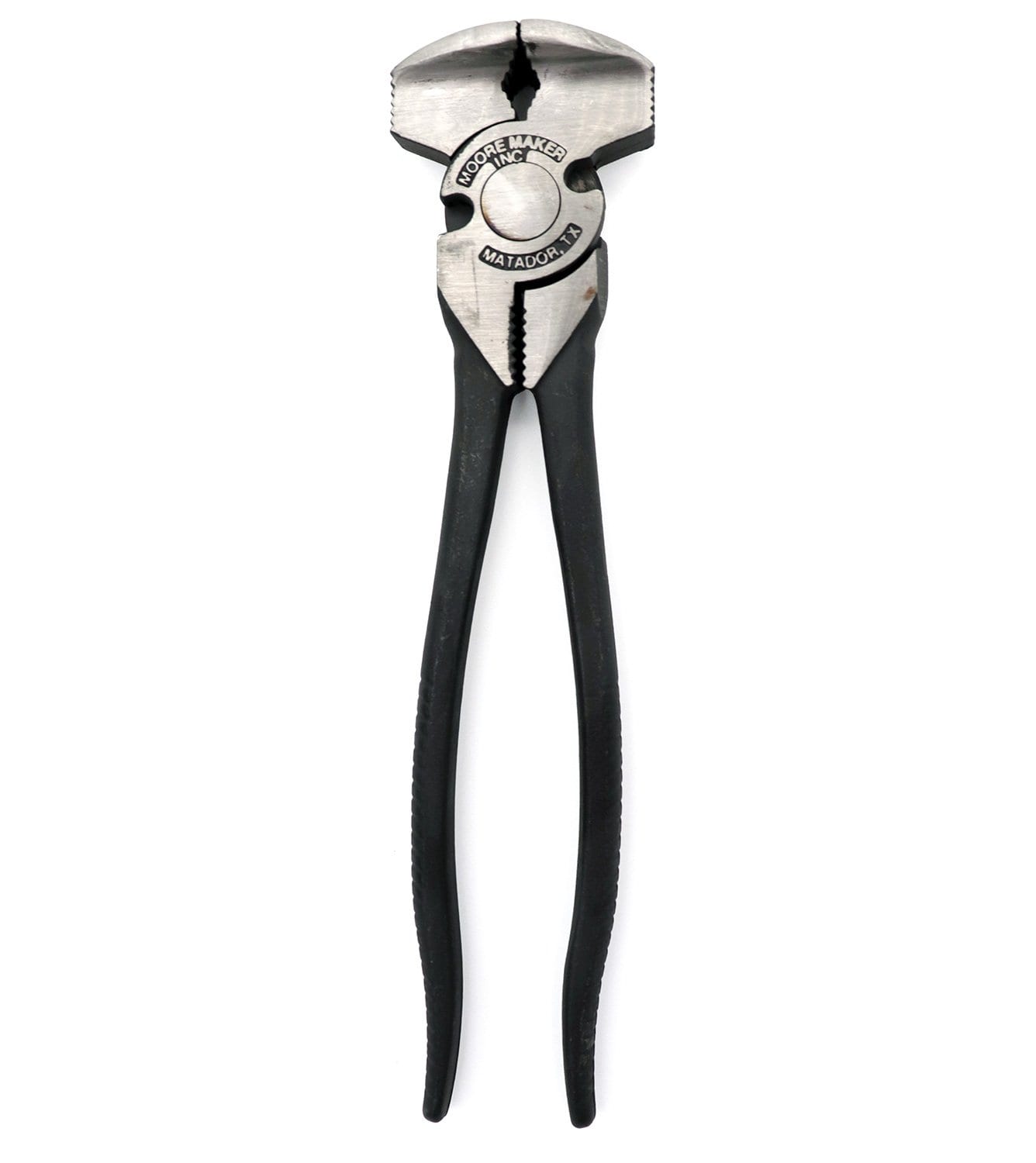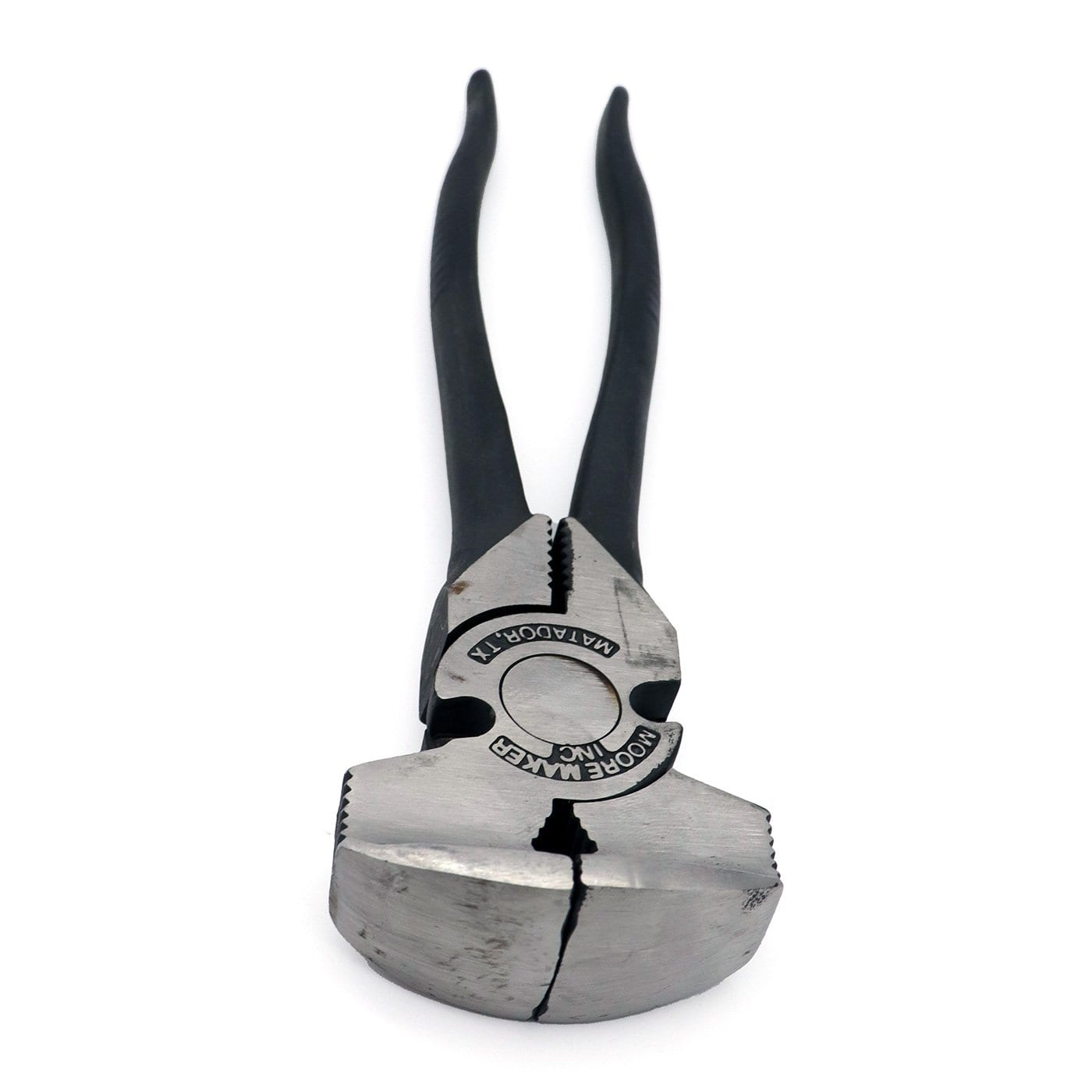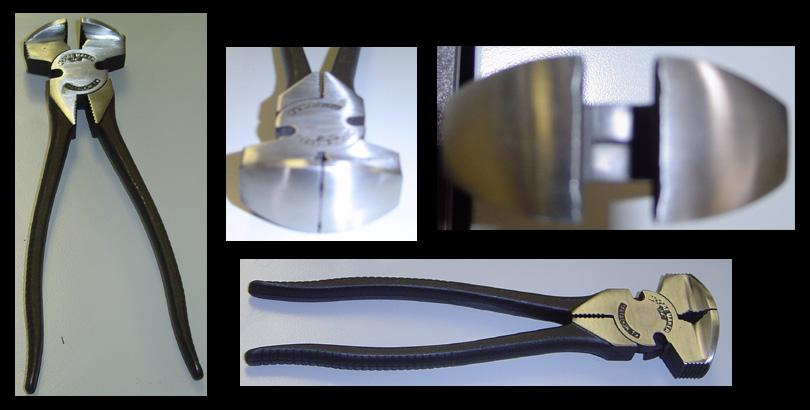 Moore Maker 8" Stave Plier
Proudly made in Matador, Texas USA

These pliers were designed to be carried by the working cowboy. Moore Maker has patented this design, and these pliers are built to last. All Moore Maker tools carry a one year guarantee, but are made to last a lifetime.

Heavy steel construction
No "staple puller" holes in the head to insure grip.
Specially designed for tying wire stays.
Hammer head and wire cutter on both sides
Length: 8 inches
Wire will not slip through this plier.
Moore Maker 8" Stave Plier