THE BEST TOOL
FOR YOUR FARM
END GREASING FRUSTRATION WITH THE
LOCKNLUBE GREASE COUPLER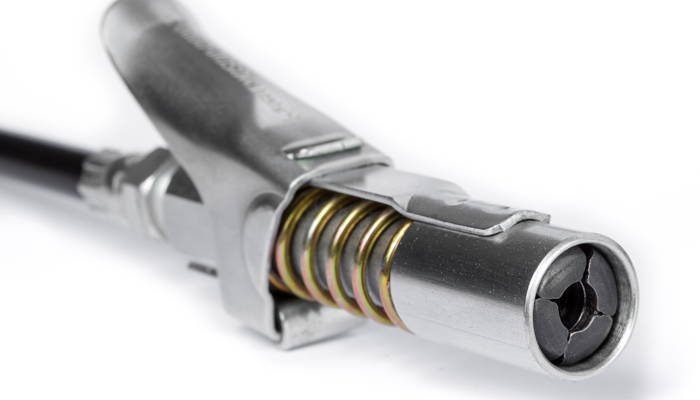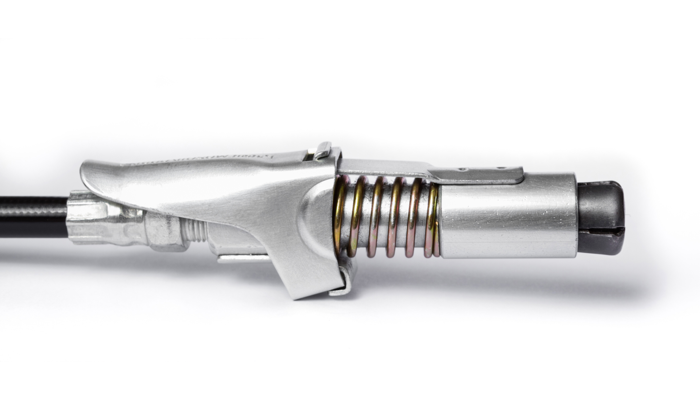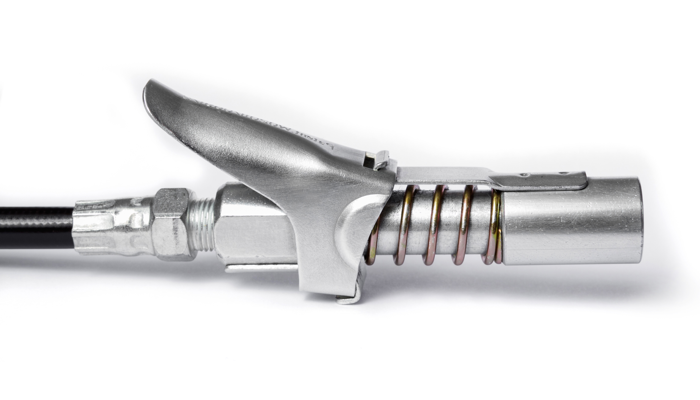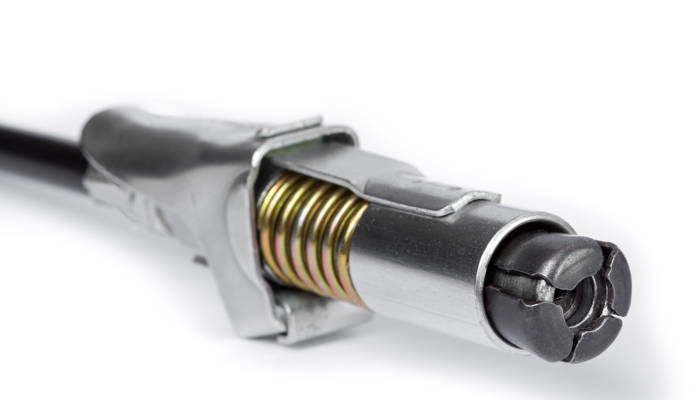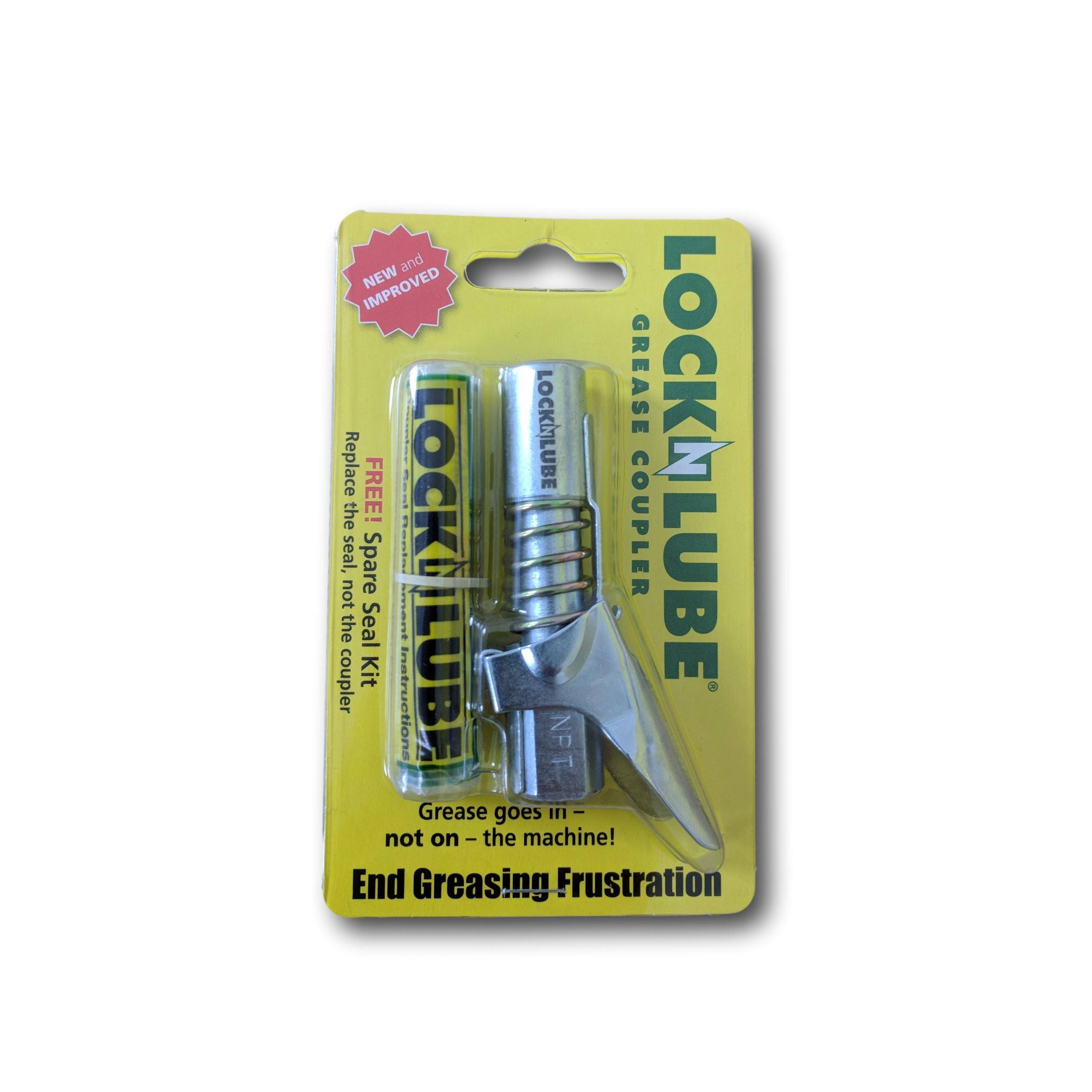 The LockNLube® Grease Coupler is compatible with all grease guns and grease fittings. It does not leak once locked on and will not pop off under pressure. No hands are needed to align or hold the coupler in place while greasing. You have both hands free to operate your grease gun and know that the grease will go in, not on, your machine. Guaranteed.
Rated up to 10,000 PSI.

1/8″ NPT thread. Compatible with all grease guns.

Works on all Zerk fittings, SAE and metric.

Comes with free replacement seal and jaws. Fully rebuildable.

Easily releases from clogged grease fittings, even under pressure.
WITH FREE SHIPPING &
100% SATISFACTION GUARANTEED
Hurry - FREE Shipping Ends In:
3 EASY STEPS TO GREASE ANY MACHINE
1. Use thumb lever to open jaws and attach to Zerk fitting.
2. Experience greasing with no leaks and both hands free to operate the grease gun.
3. Push down the thumb lever to easily release from the grease fitting.
DESIGNED FOR RECESSED AND TIGHT GREASE FITTINGS
The patented locking mechanism allows you to easily attach and detach the coupler using a thumb lever. No more fighting to get the coupler to release from a Zerk down in a hole or tight space, just push the thumb lever and it pulls right off. The outer diameter of the LockNLube Grease Coupler is the same as four-jaw couplers. The diameter of the working end of the LockNLube Grease Coupler is 5/8" - nearly identical to heavy-duty standard couplers.
Extensions, needles, 90-degree adapters are all available to buy (or build with spare parts from your shop). See the complete list here.
Has a lower lifetime cost than any grease coupler in the world
LockNLube Grease Coupler is the world's only rebuildable coupler. Our seal and jaws are long-lasting and when they do wear out, you can simply replace them rather than buy a new coupler. We include a free spare with every coupler, and new one can be purchased for $7.85, less than the cost of a disposable traditional coupler.
Will not pop off or leak under pressure
The LockNLube Grease Coupler is rated to 10,000 PSI (690 Bar) and will not release under pressure. No hands are needed to align the coupler or keep it attached. No leaking grease, and no problem using both hands to pump your grease gun, or move around the machine. Eliminate frustration from machine maintenance by using the only grease coupler that is guaranteed not to leak and not to pop off under pressure.
REVIEWS FROM OUR CUSTOMERS
"Best investment I've made, makes maintenance a lot easier when you don't have to strain, twist and stretch to hold the coupler on the fitting!"
Grady H.
"I will say this makes using a grease gun very easy!! Anyone that has used grease guns with the press on fitting knows how aggravating it can be to get off the grease fitting. This addition is very easy to install and use. Everyone with a grease gun needs one!!!"
Timothy W.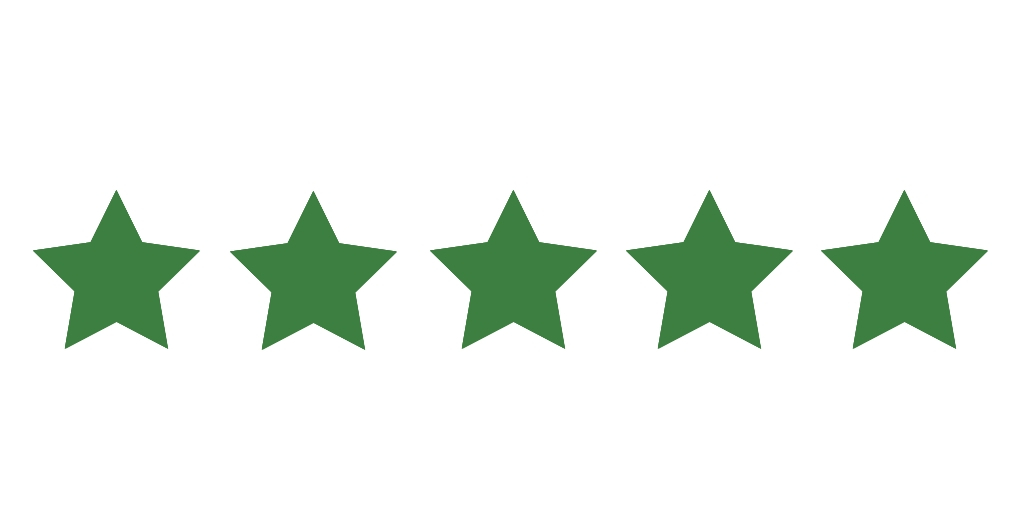 "Excellent. All the years struggling with difficult grease zerts and now the grease goes in the fitting not all over the machine. Awesome solution to get grease to go in the fitting."
Mark A.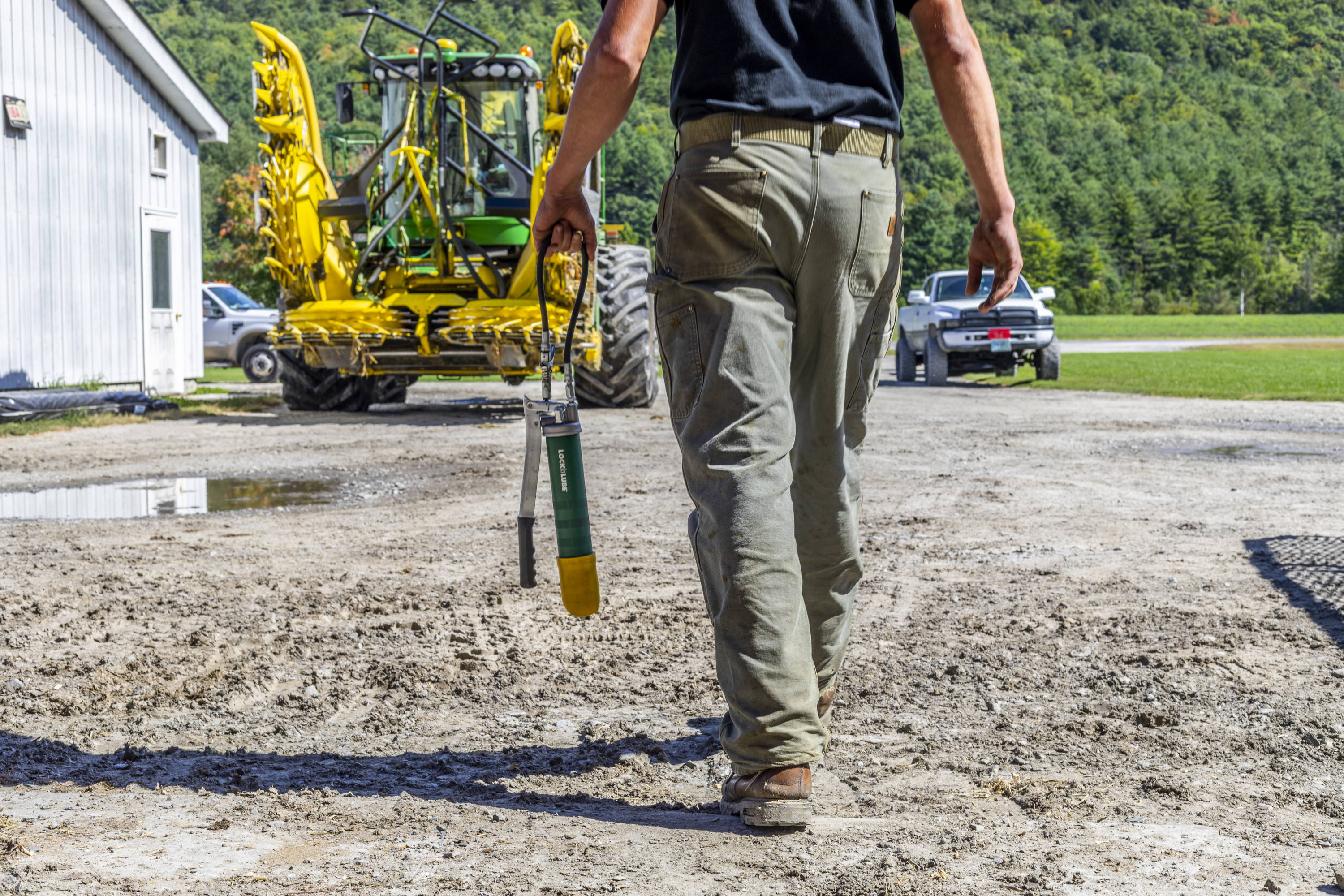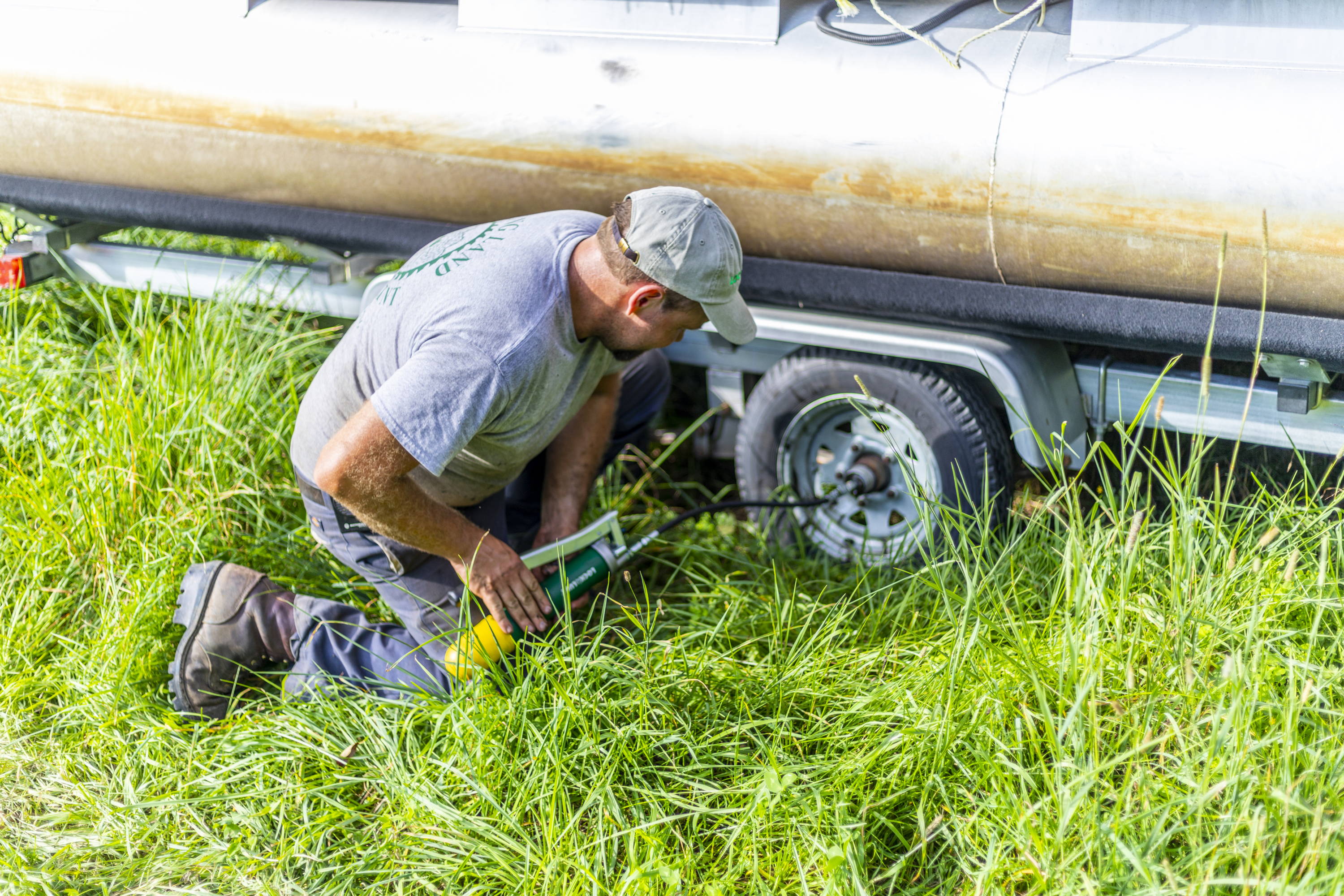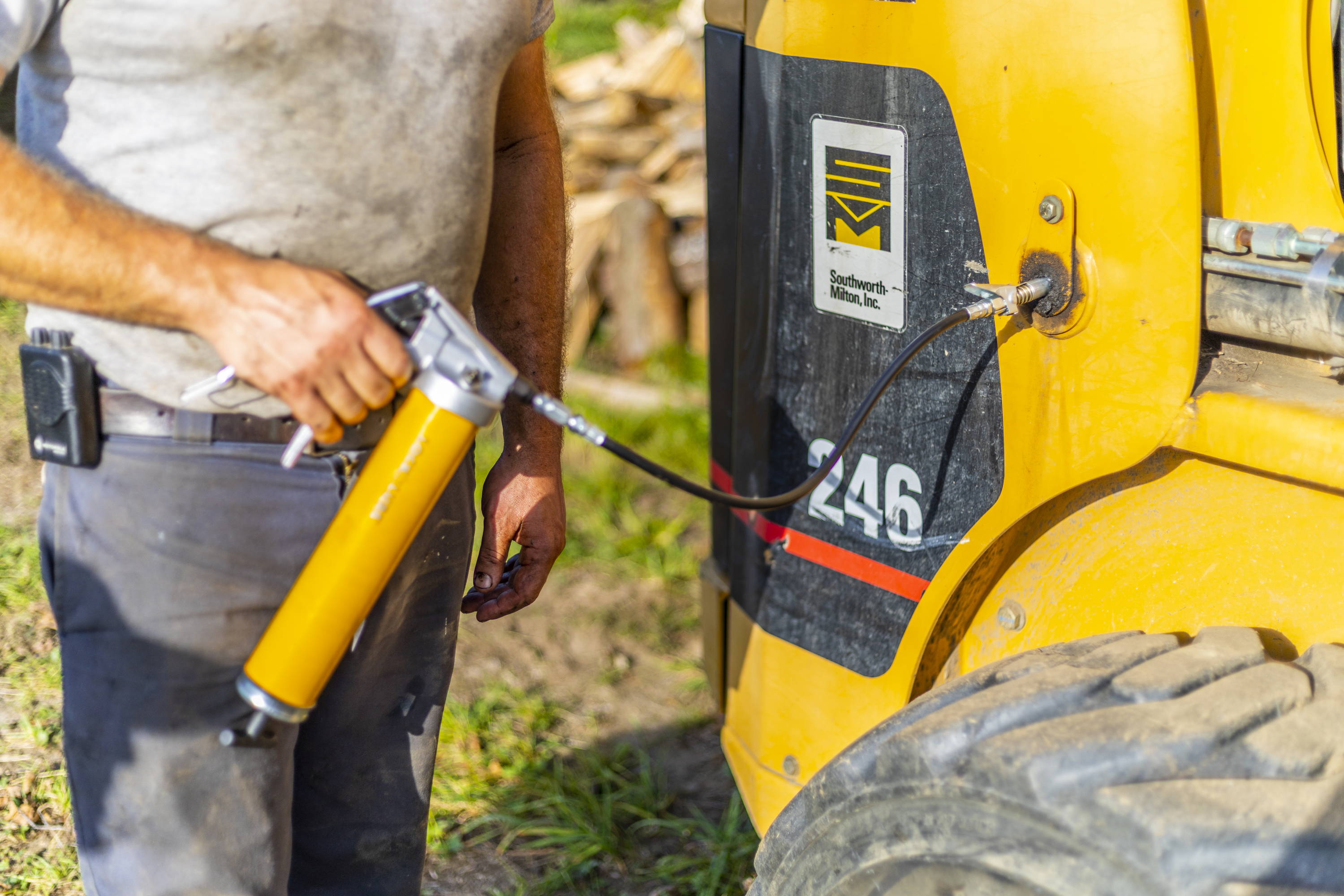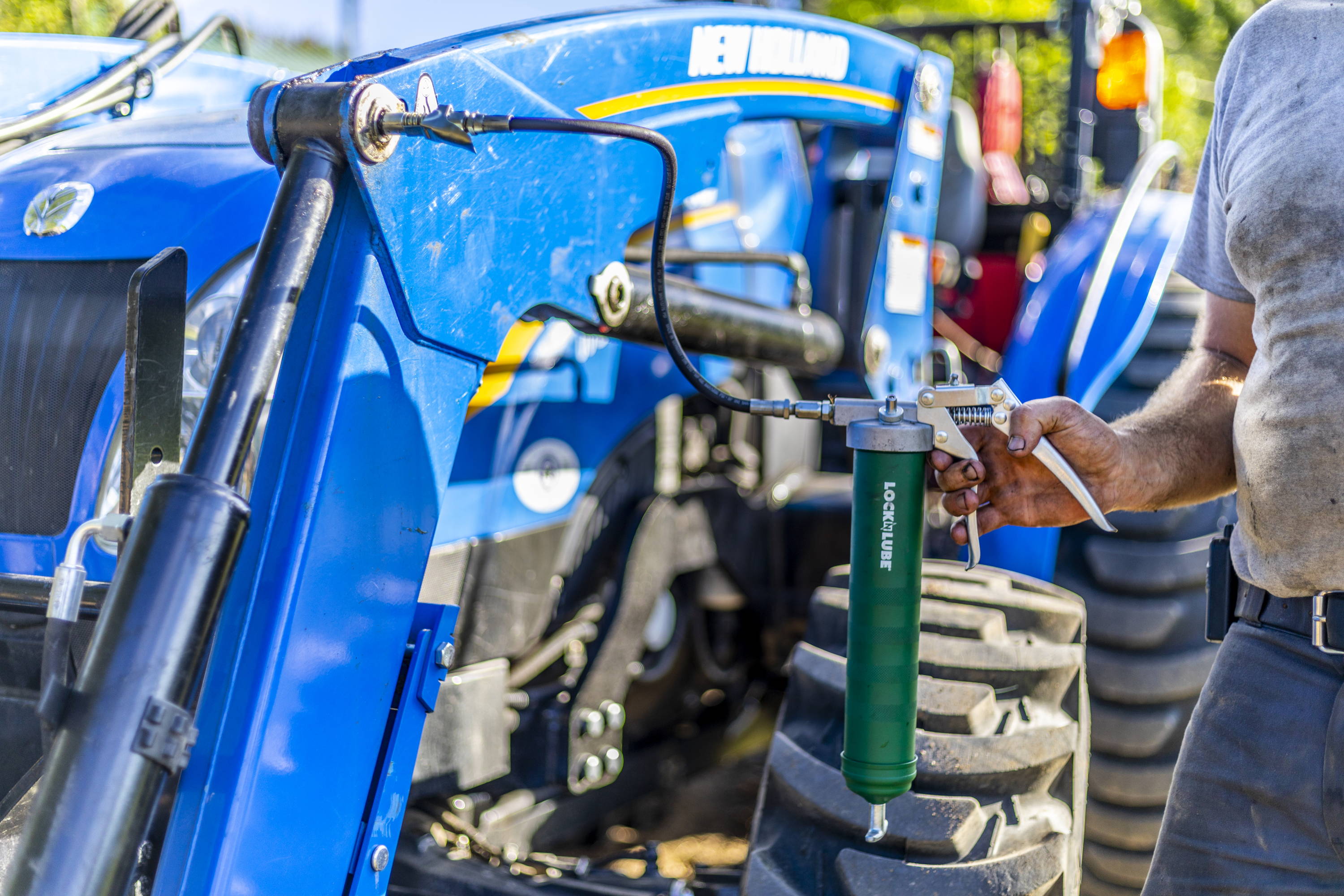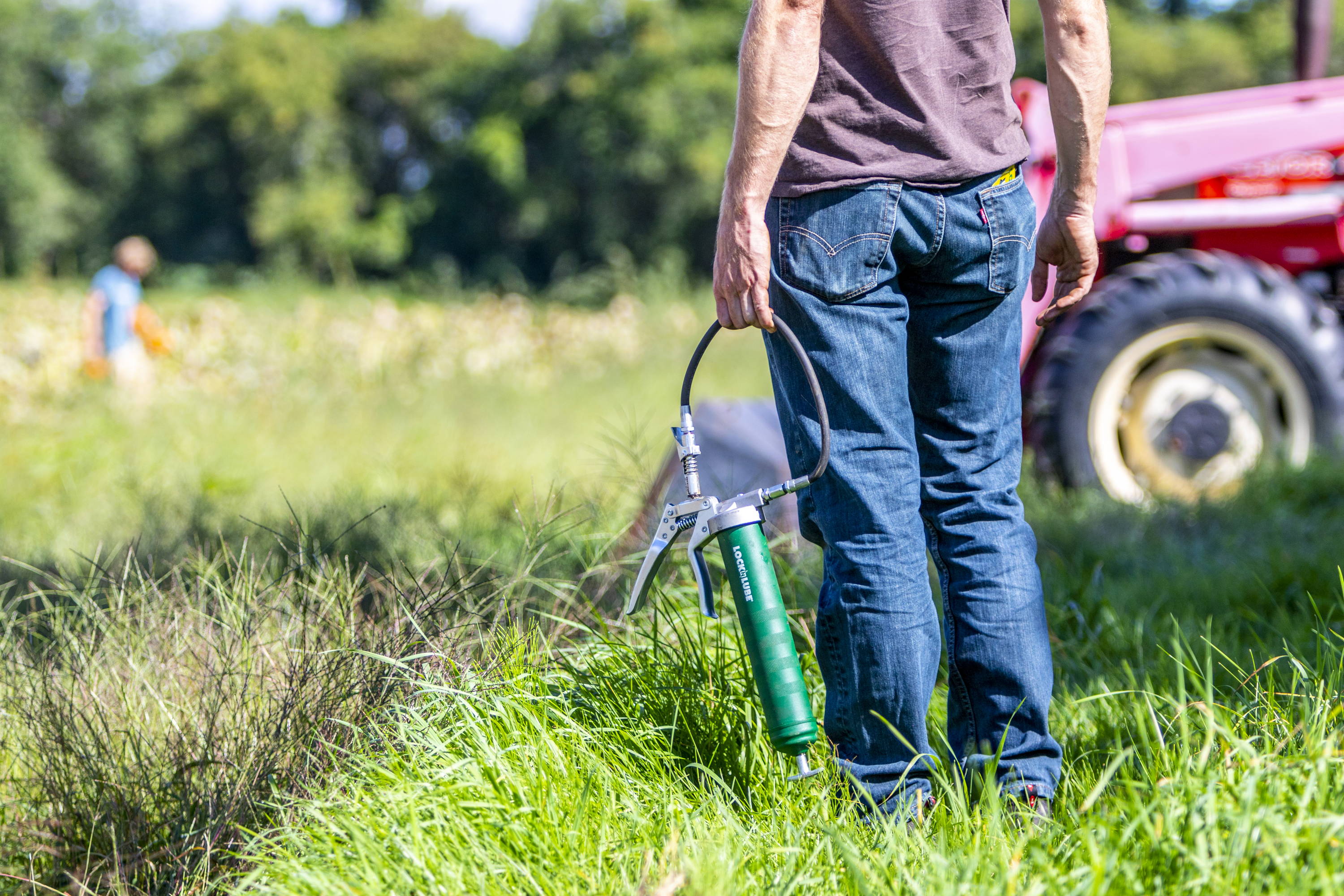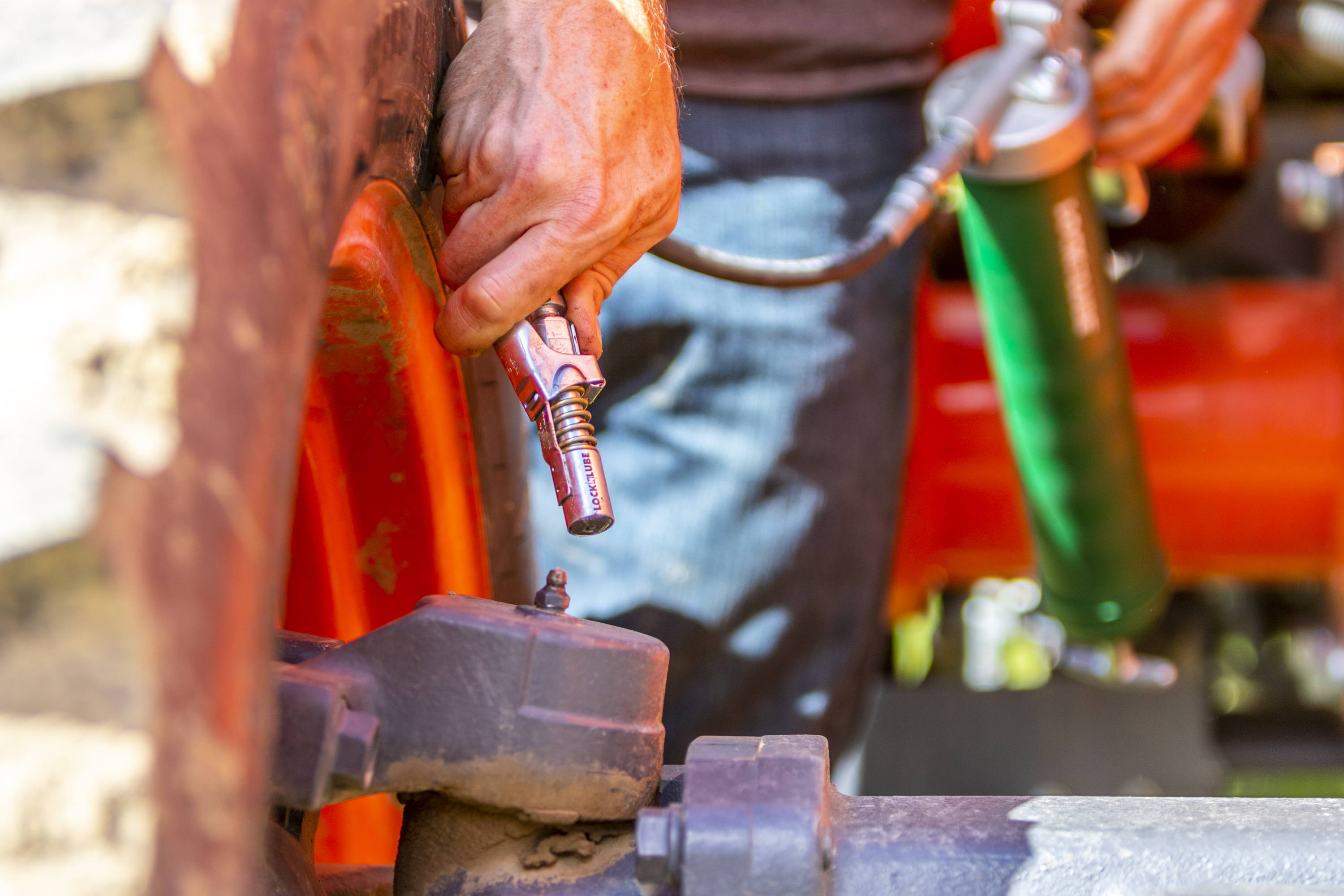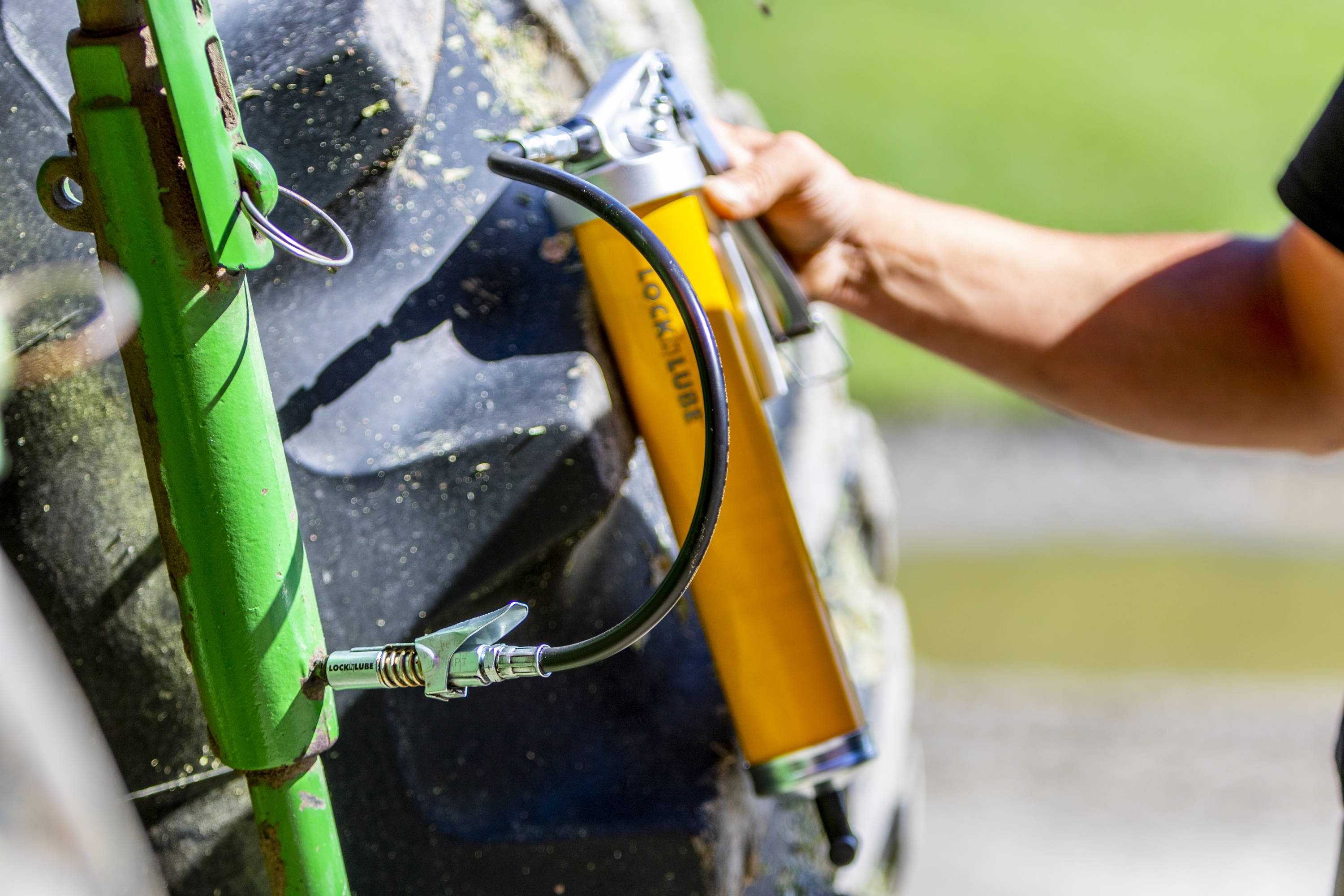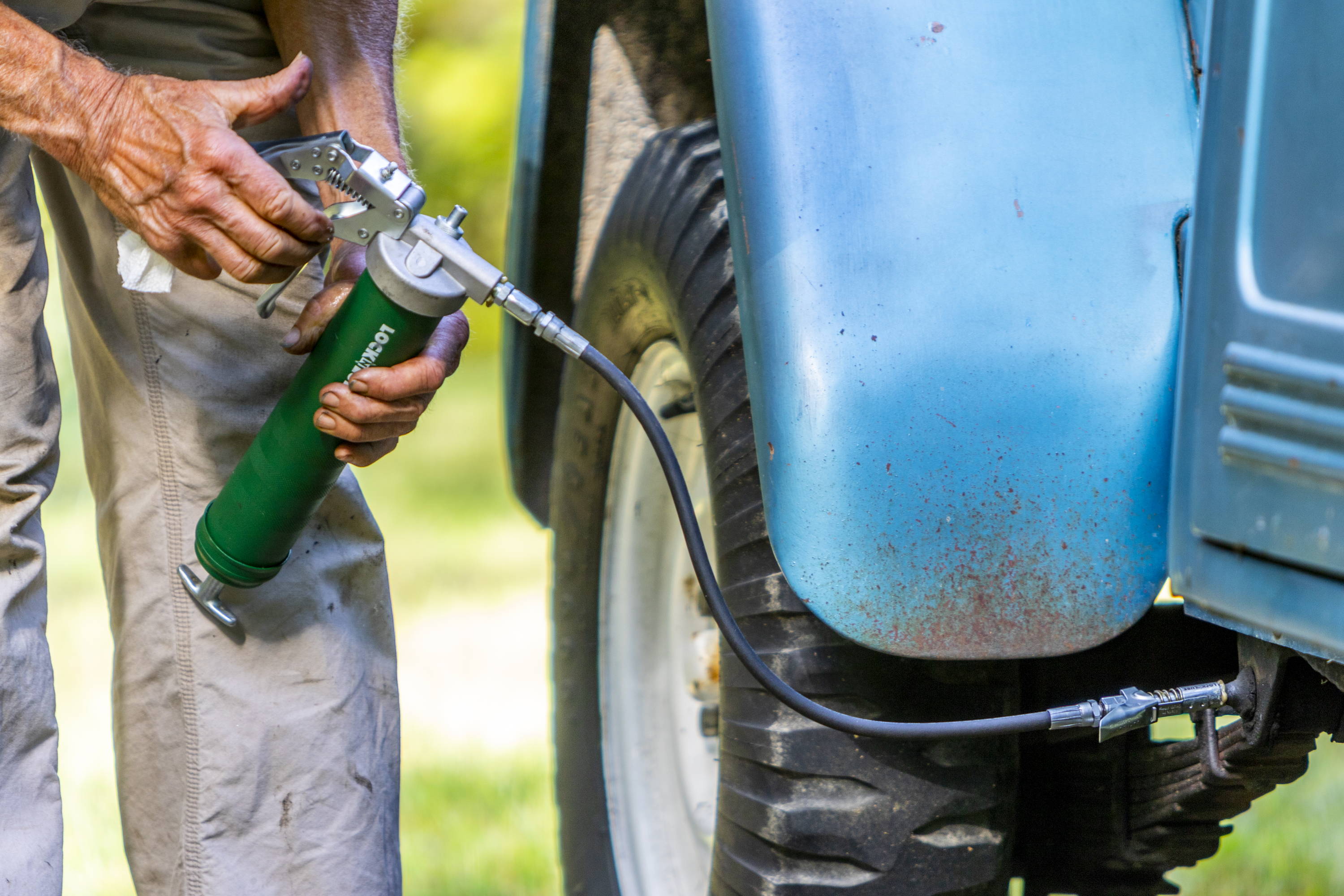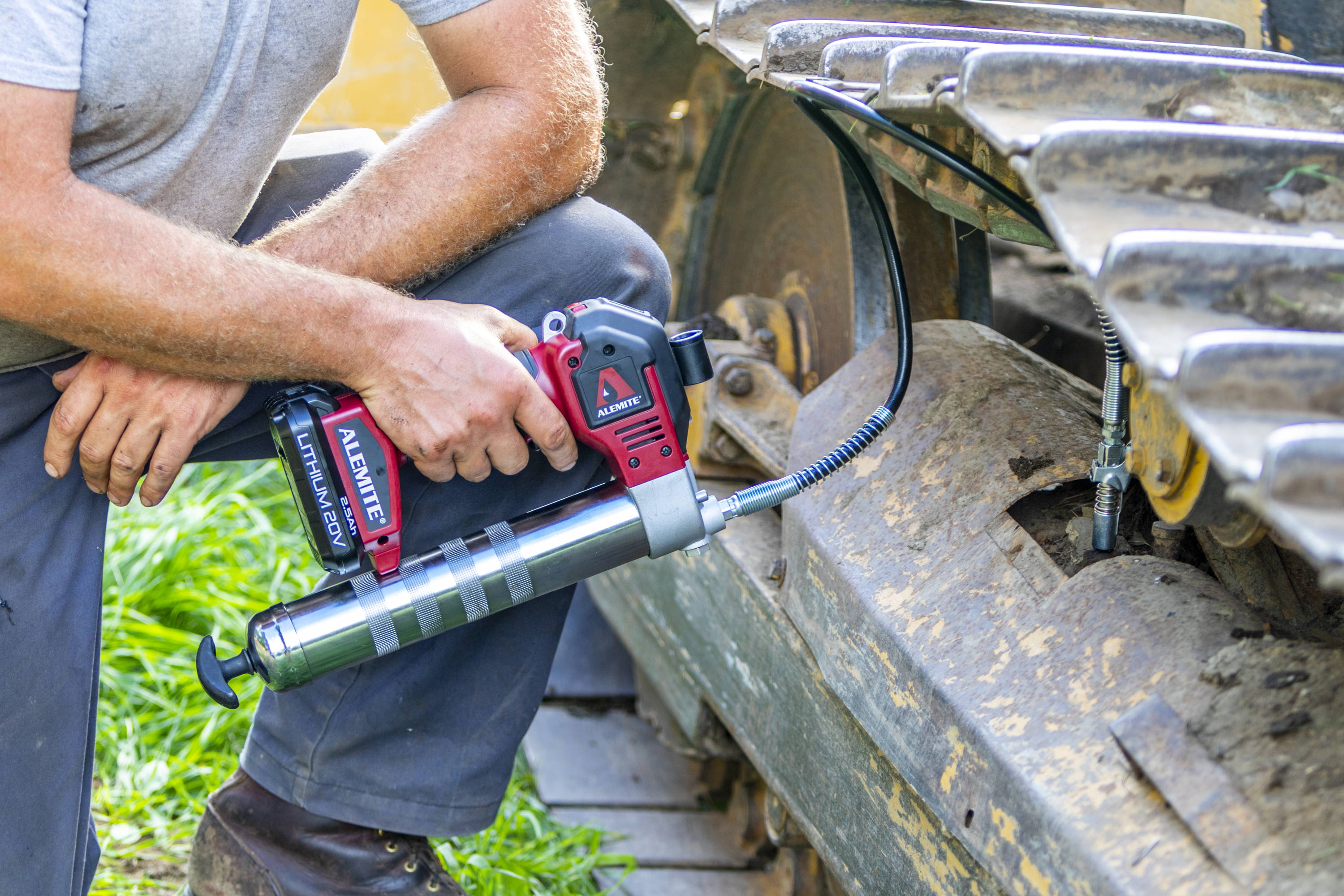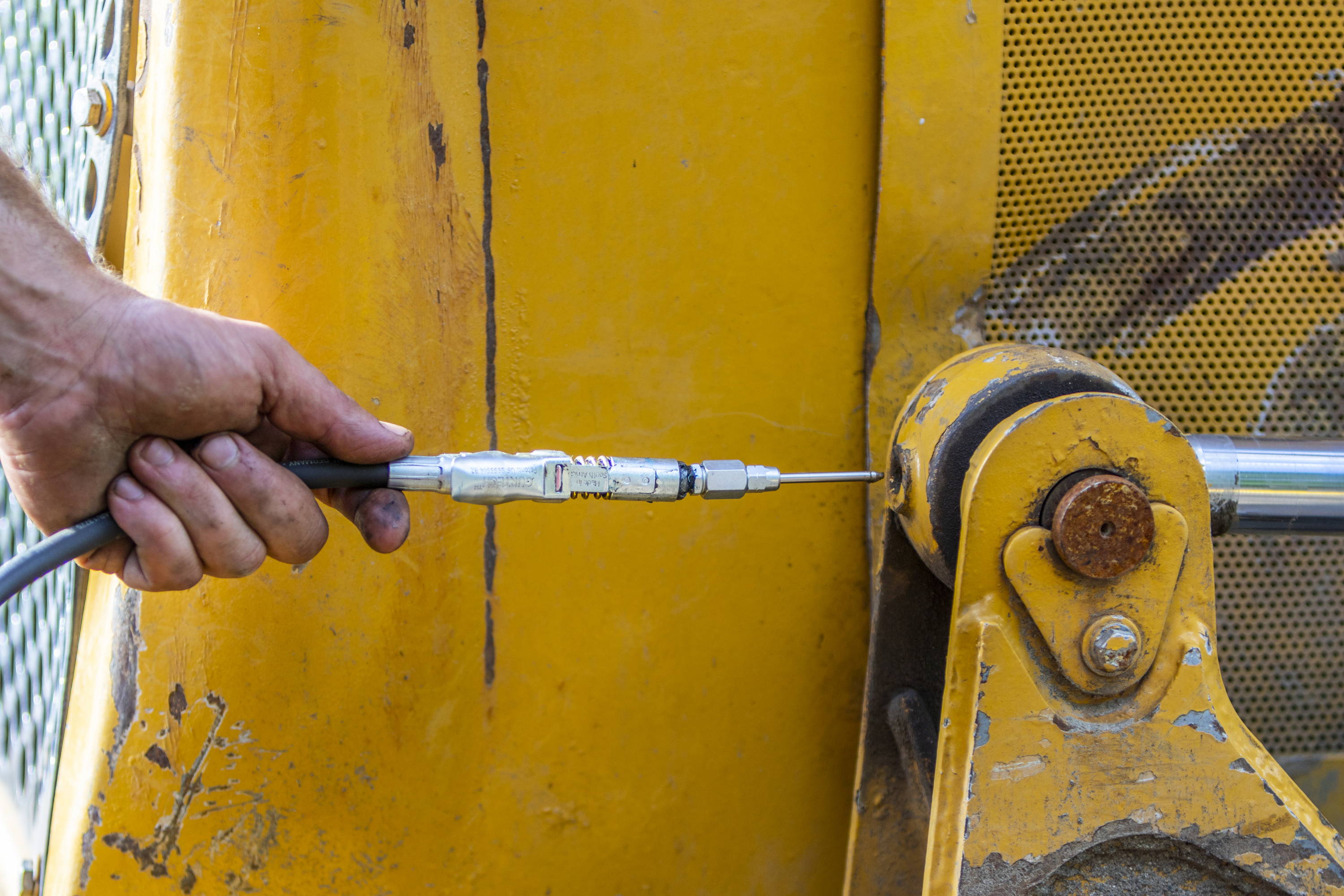 LAST CHANCE TO GET YOUR LOCKNLUBE GREASE COUPLER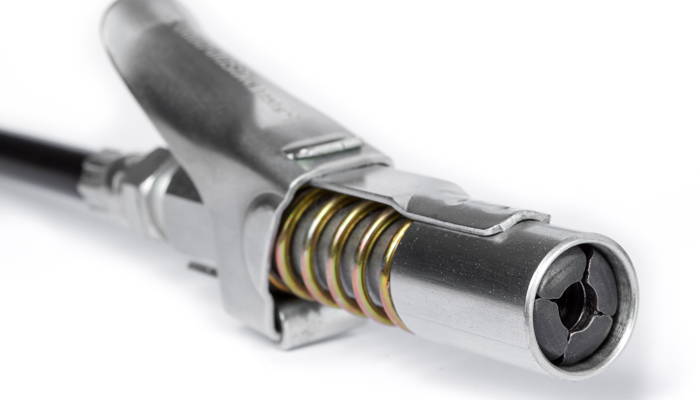 WITH FREE SHIPPING &
100% SATISFACTION GUARANTEED
LOCKNLUBE PRODUCTS INCLUDE A FULL GUARANTEE AND A DEDICATED SUPPORT TEAM.
We offer a lifetime guarantee on the manufacturing of our products and are available to answer any questions you have from our office in New Hampshire. Give us a call at 603-795-2298.