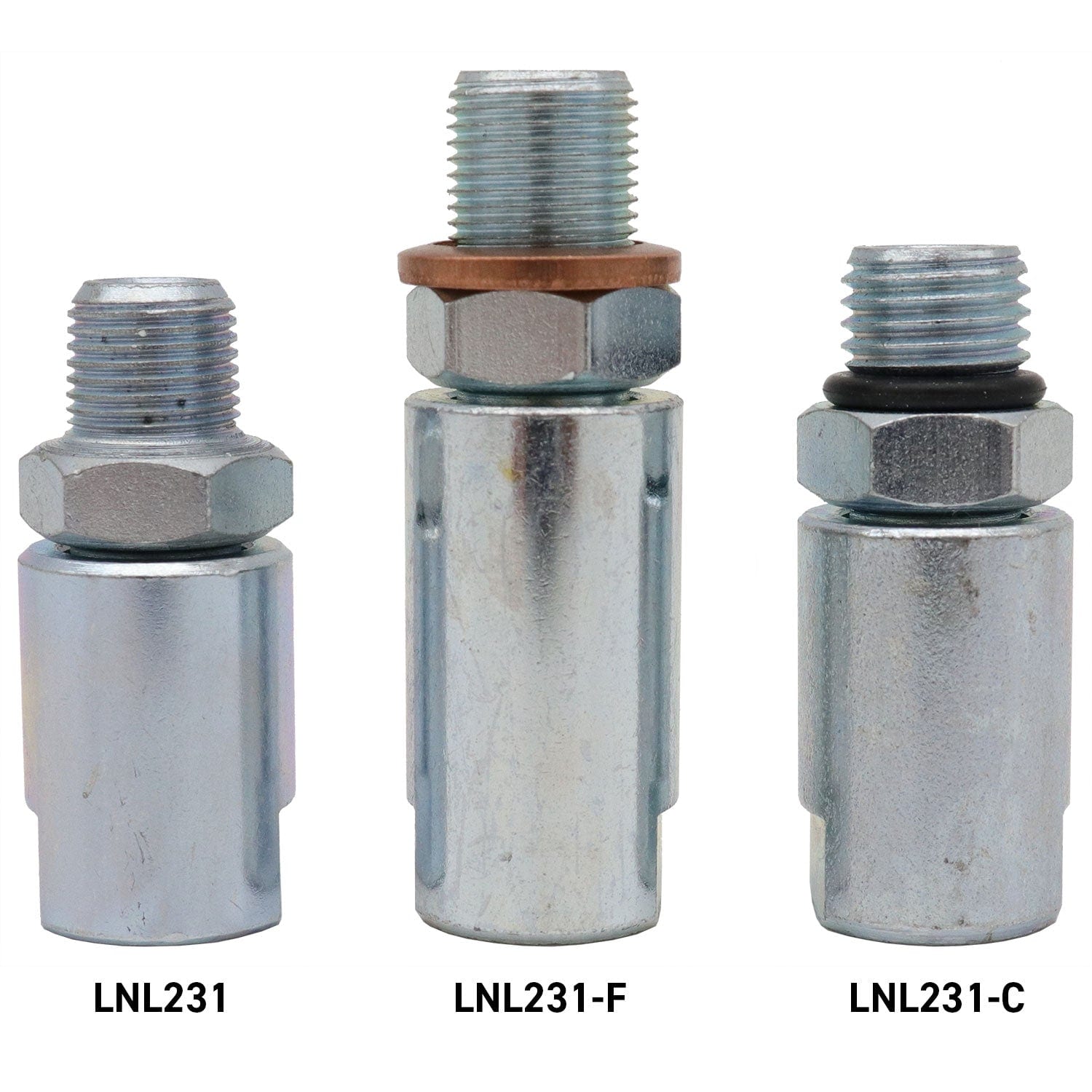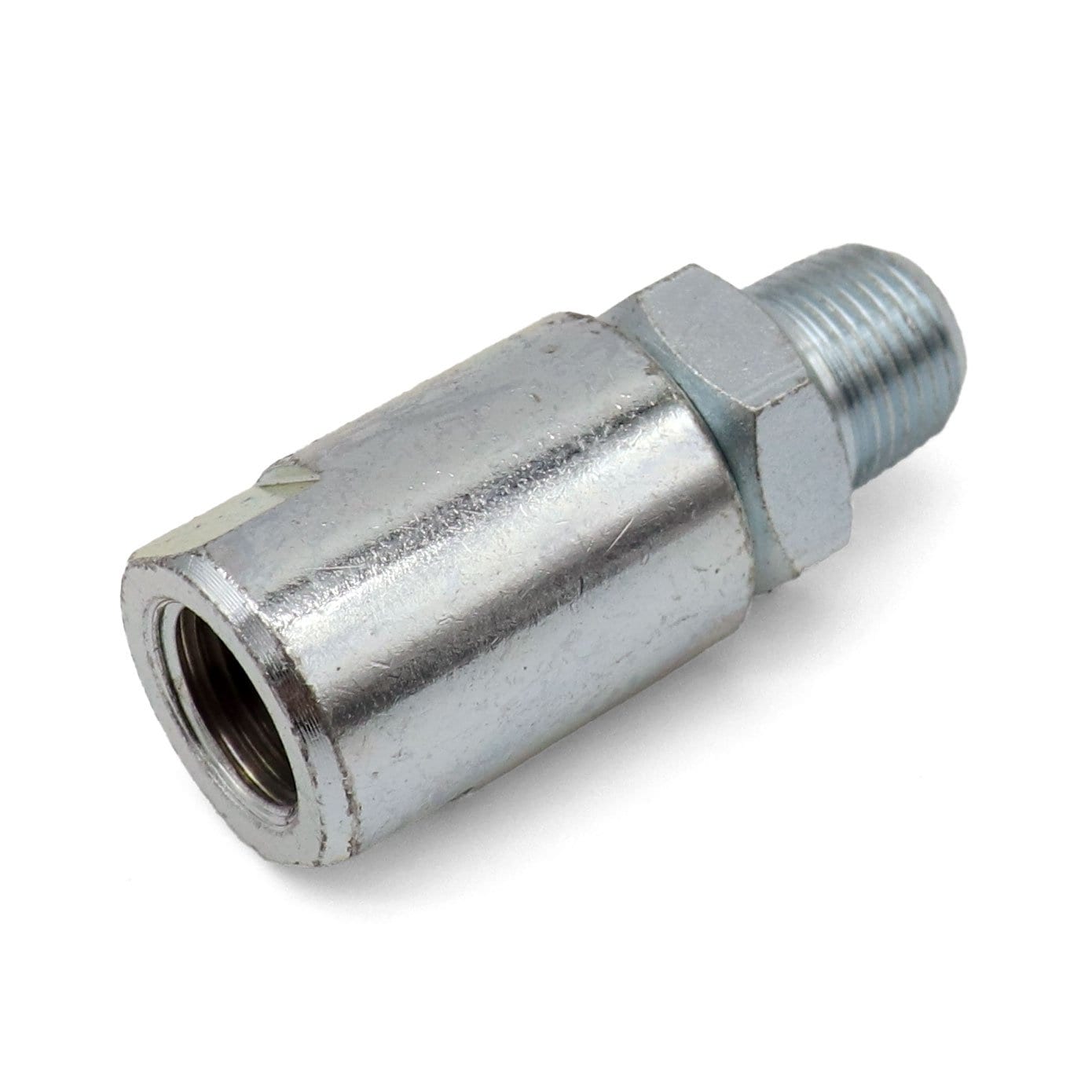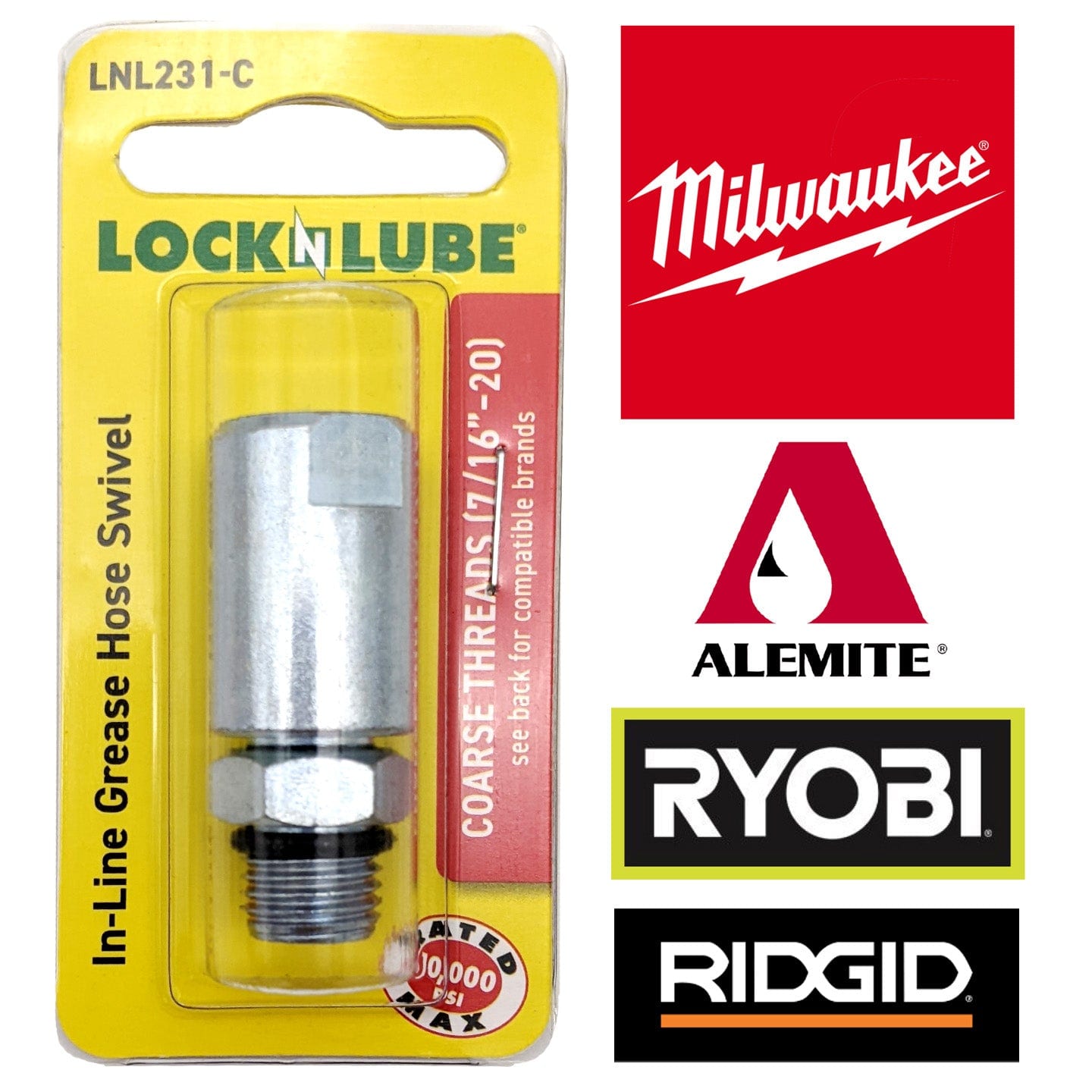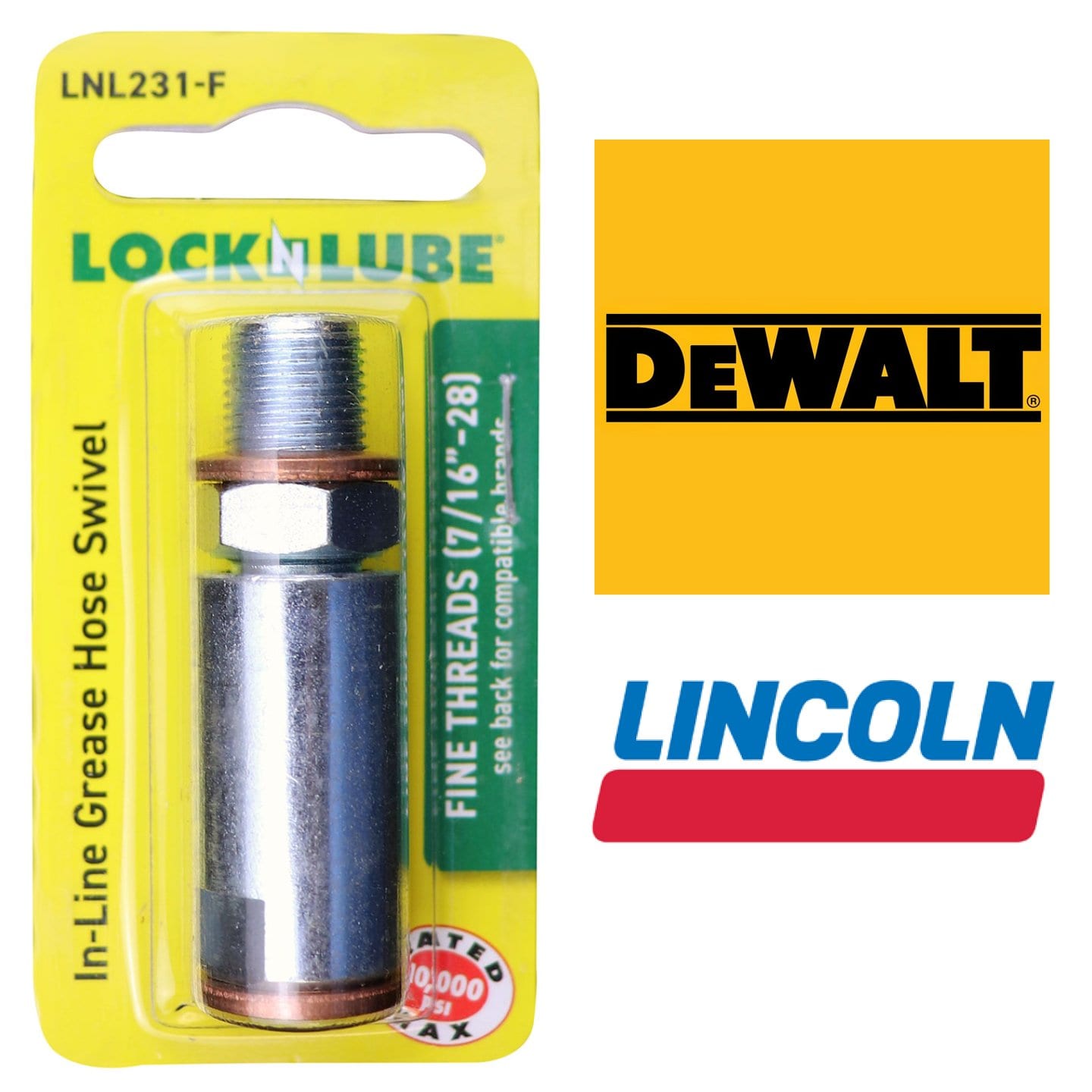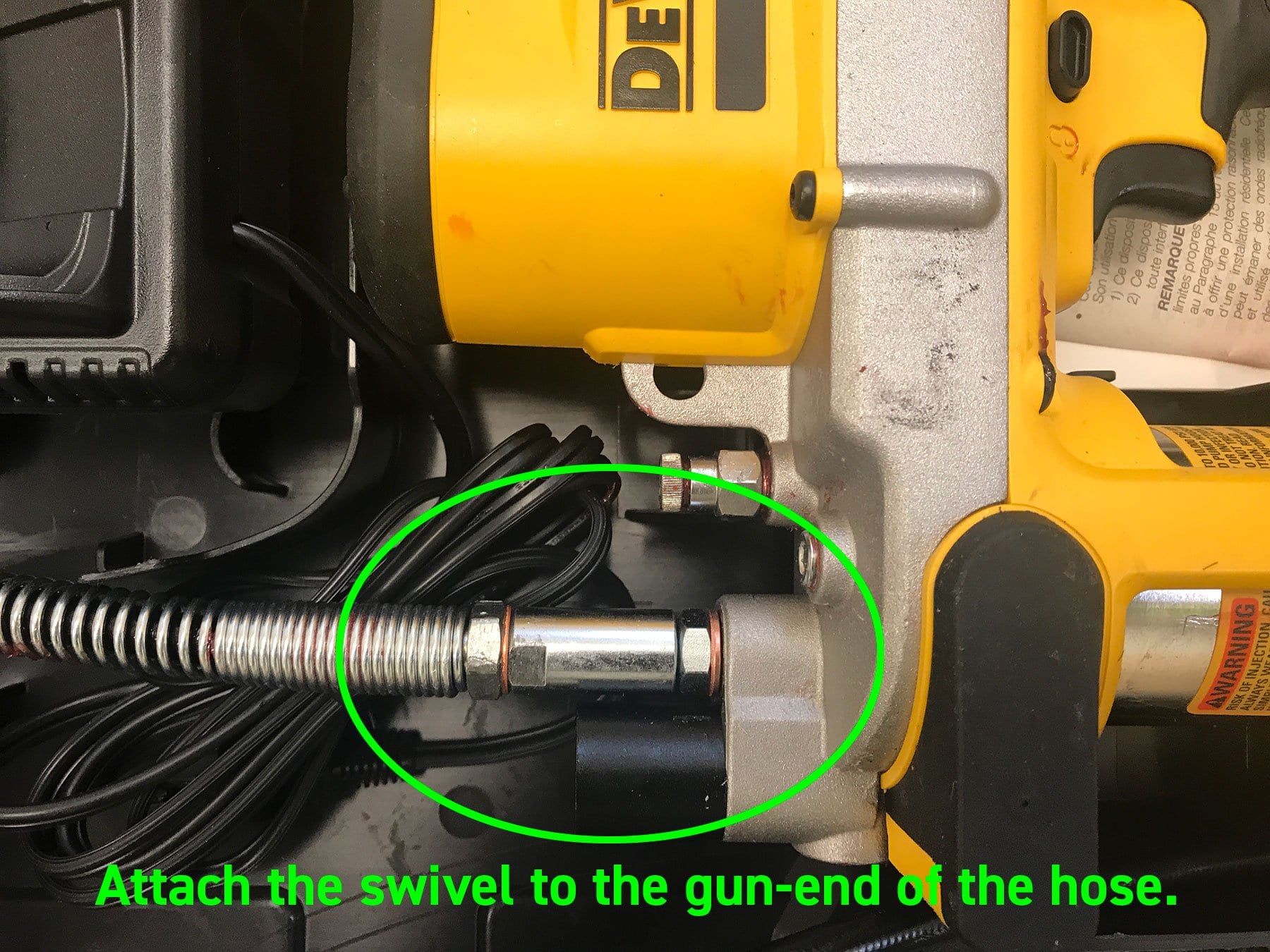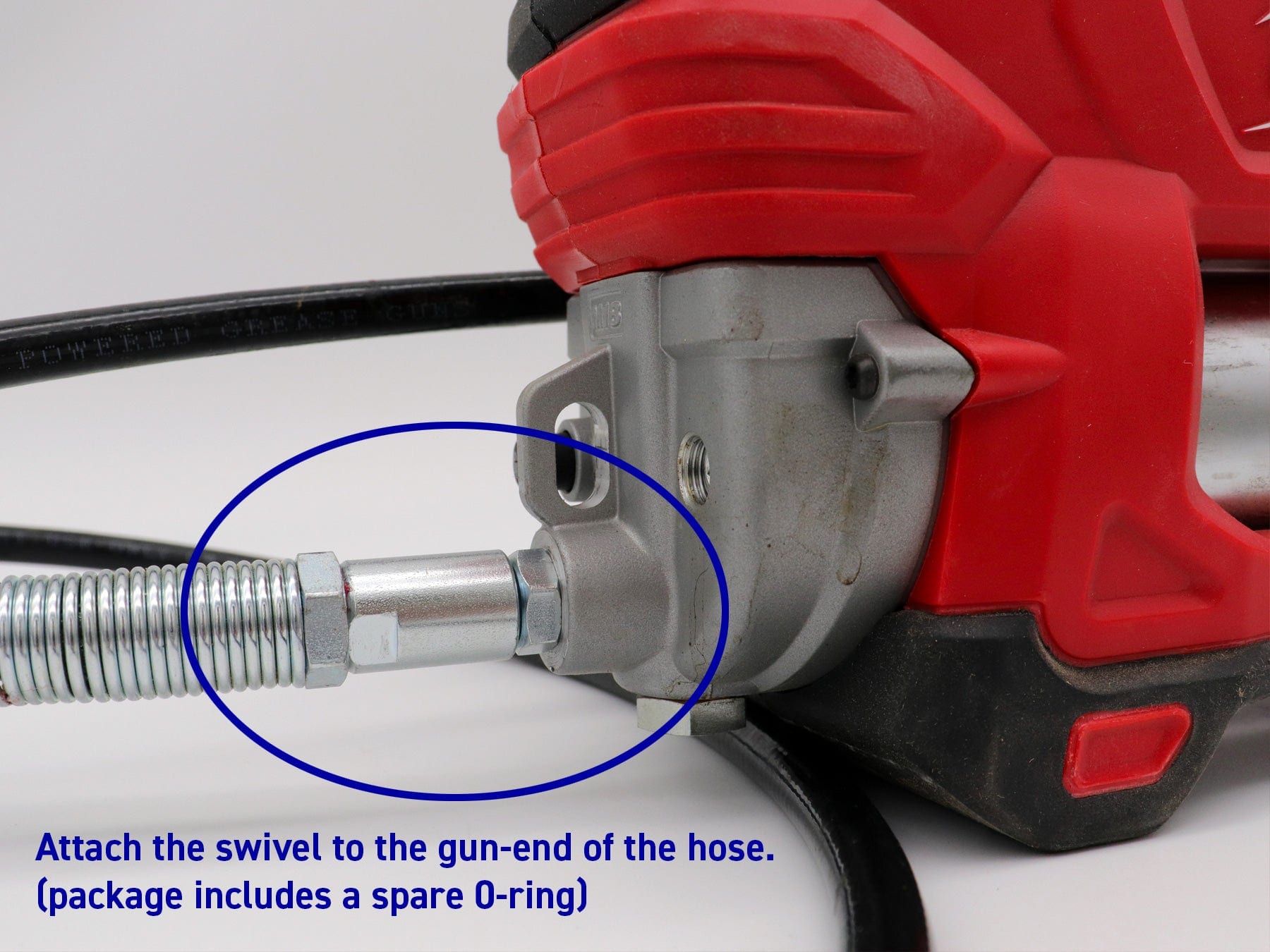 LockNLube Grease Hose Swivel - 10,000 PSI
Our traditional, and best-selling, 1/8" NPT swivel fits almost every hand grease gun. And now our NEW swivels, are engineered to work with your battery grease guns without any adapters. 
LNL231 1/8" NPT Standard, for all brands of manual grease guns
Do you have a battery-powered grease gun?
LNL231-F Fine Threads (7/16"–28) Compatible with Dewalt® and Lincoln®
LNL231-C Coarse Threads (7/16"–20) Compatible with Milwaukee®, Ryobi®, Ridgid®, and Alemite®
Features:
Rated up to 10,000 PSI - use with any grease gun

Attach the swivel to the gun end of the hose

Heavy-duty construction withstands lateral forces - won't snap under pressure

Only grease hose swivel to withstand 10,000 PSI
The new LockNLube In-Line Hose Swivel is built to withstand up to 10,000 PSI so that you can use it with any grease gun - battery, pneumatic, or hand pump. Our reinforced design also stands up to lateral pressures that get put on a grease gun hose, not just the pressure of the grease moving through it. Our traditional and best-selling 1/8" NPT swivel fits almost every manual grease gun. The 7/16" swivels are engineered to match the threads and specs of battery-operated grease guns from most major manufacturers. Available in both fine and coarse threads. 
LockNLube Grease Hose Swivel - 10,000 PSI