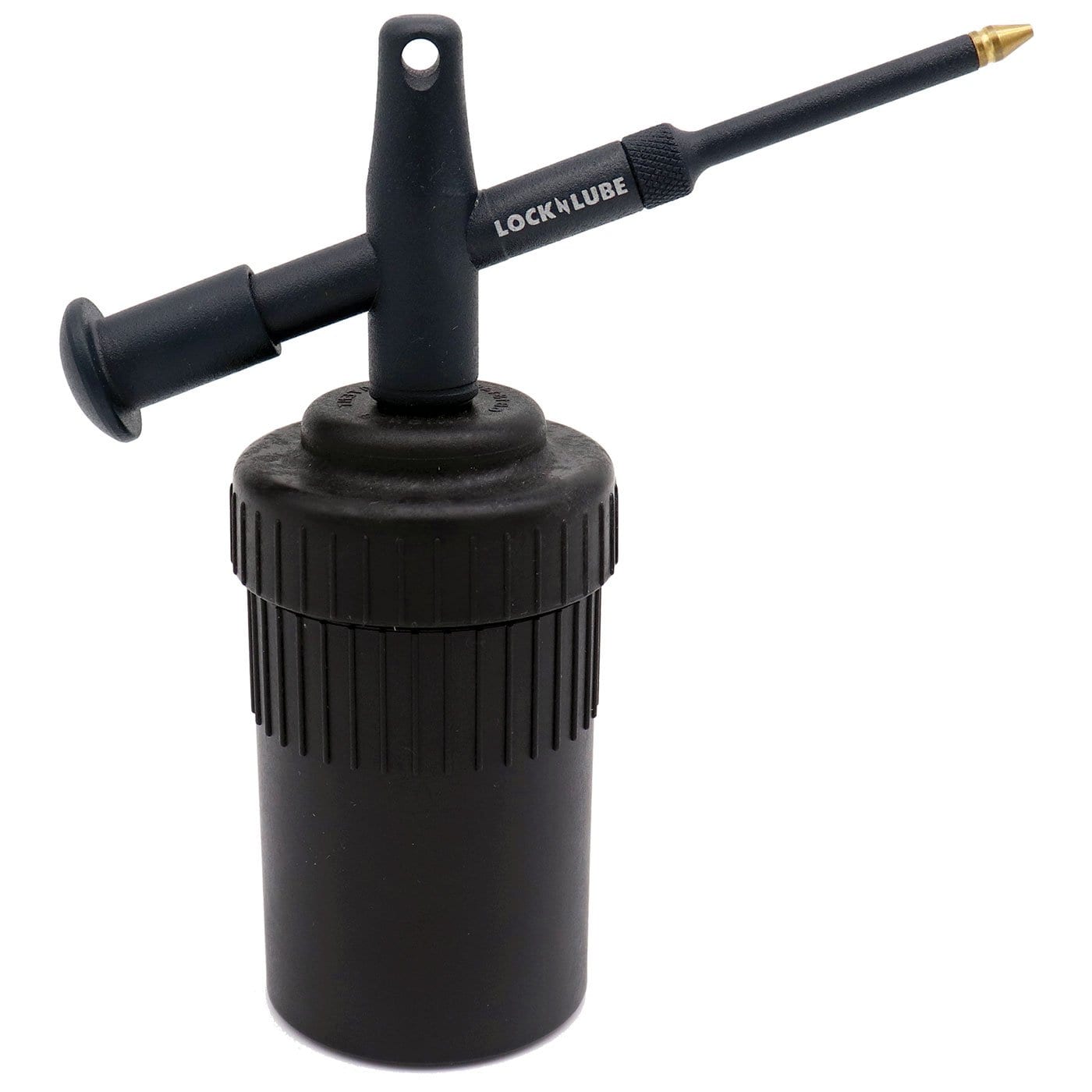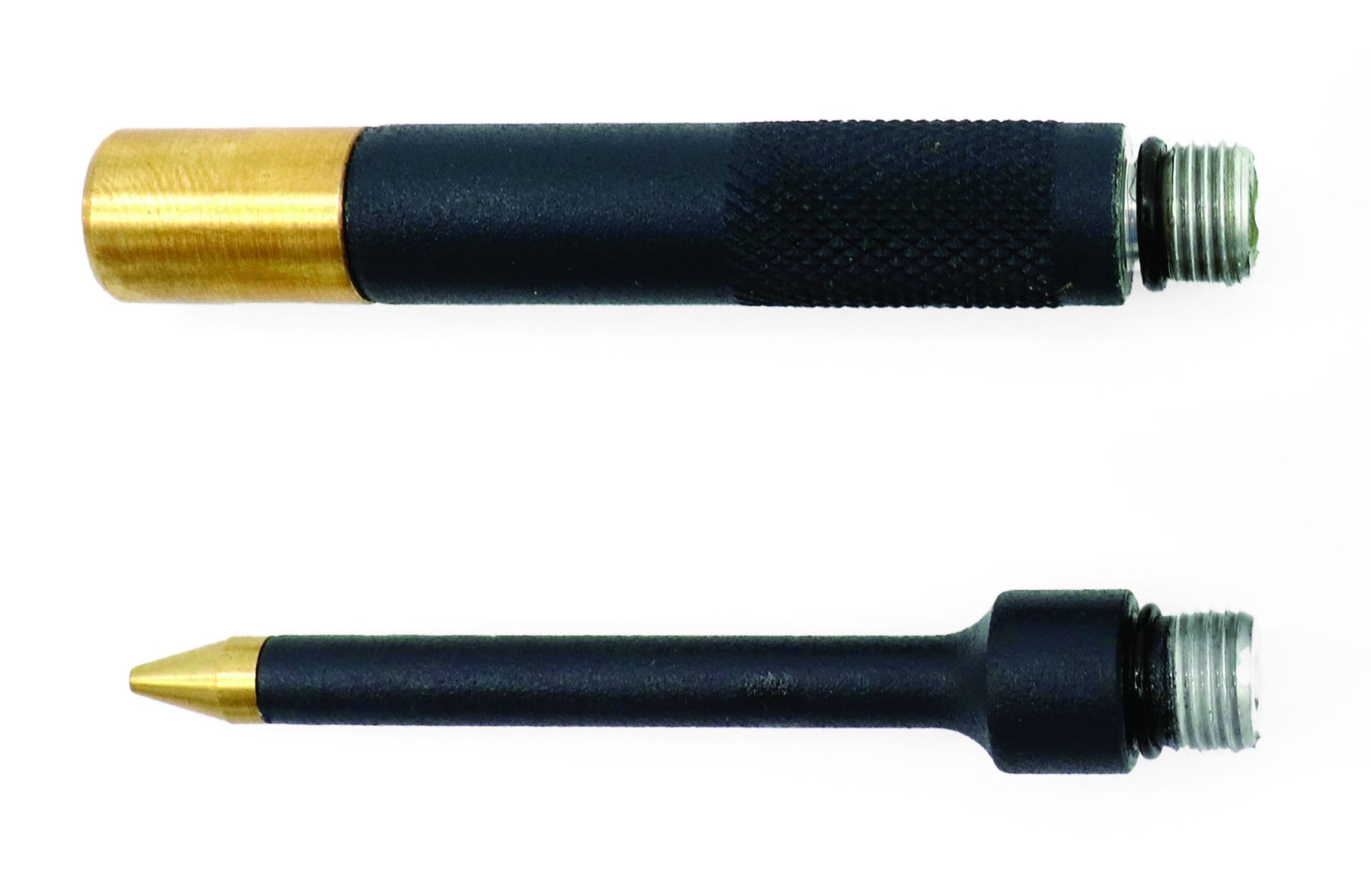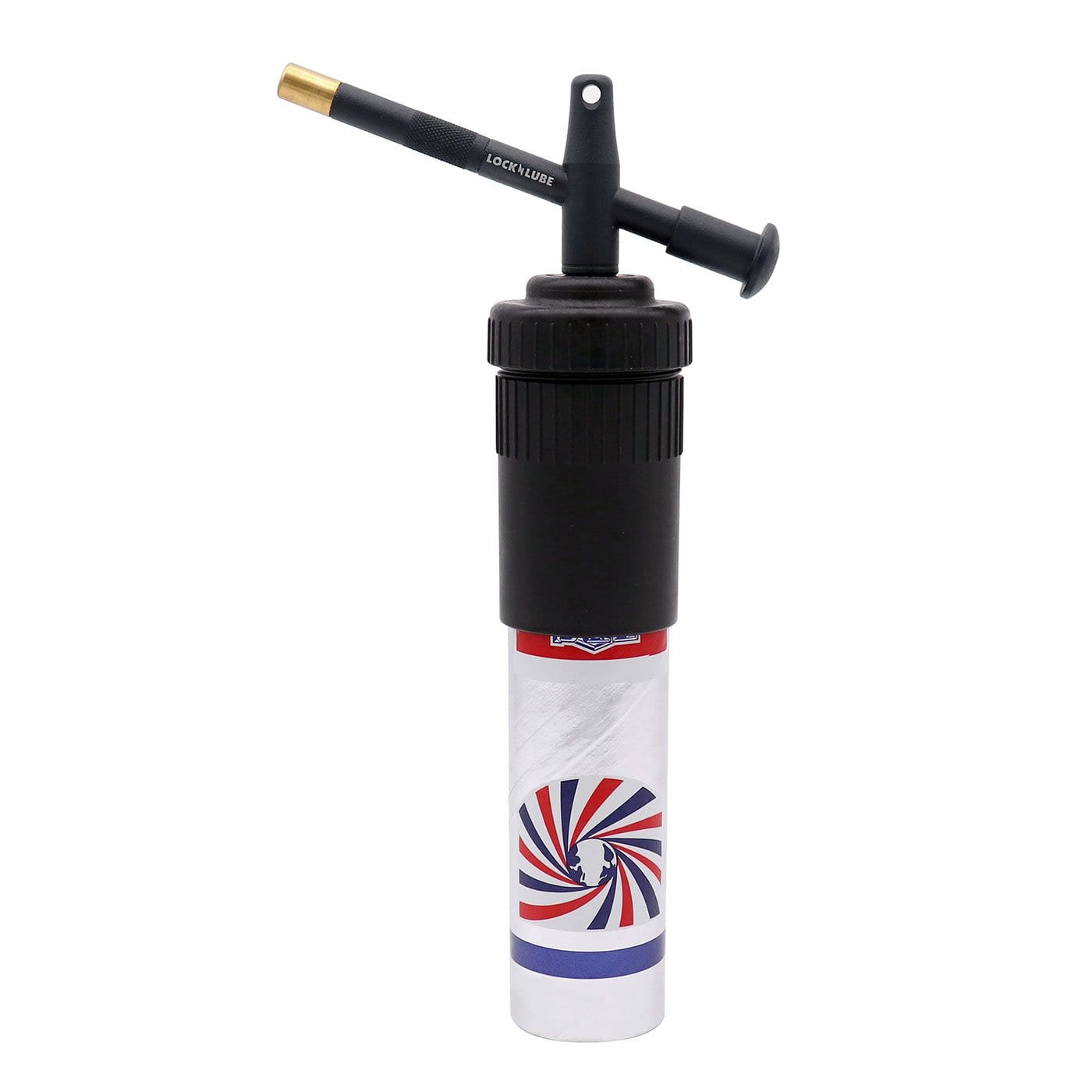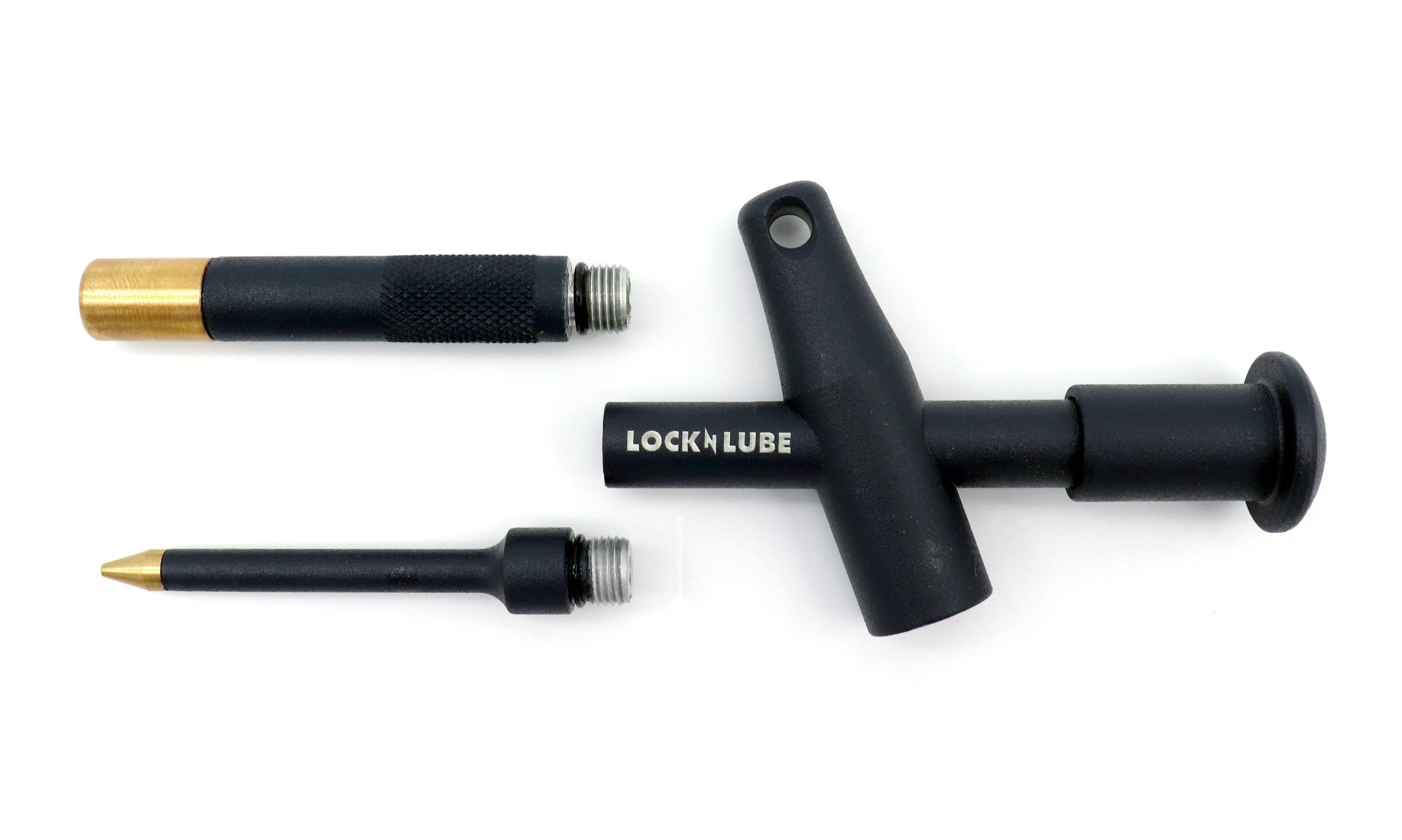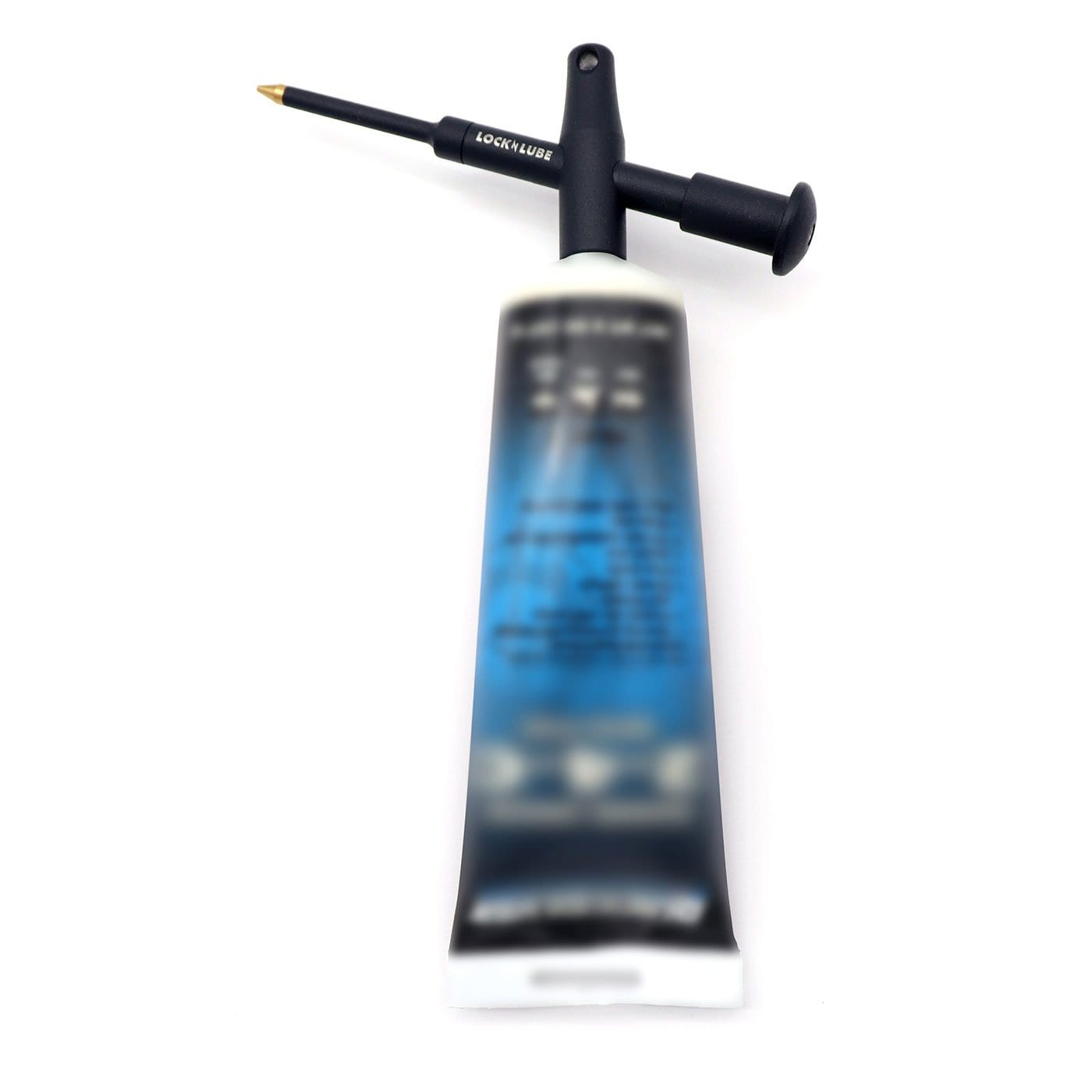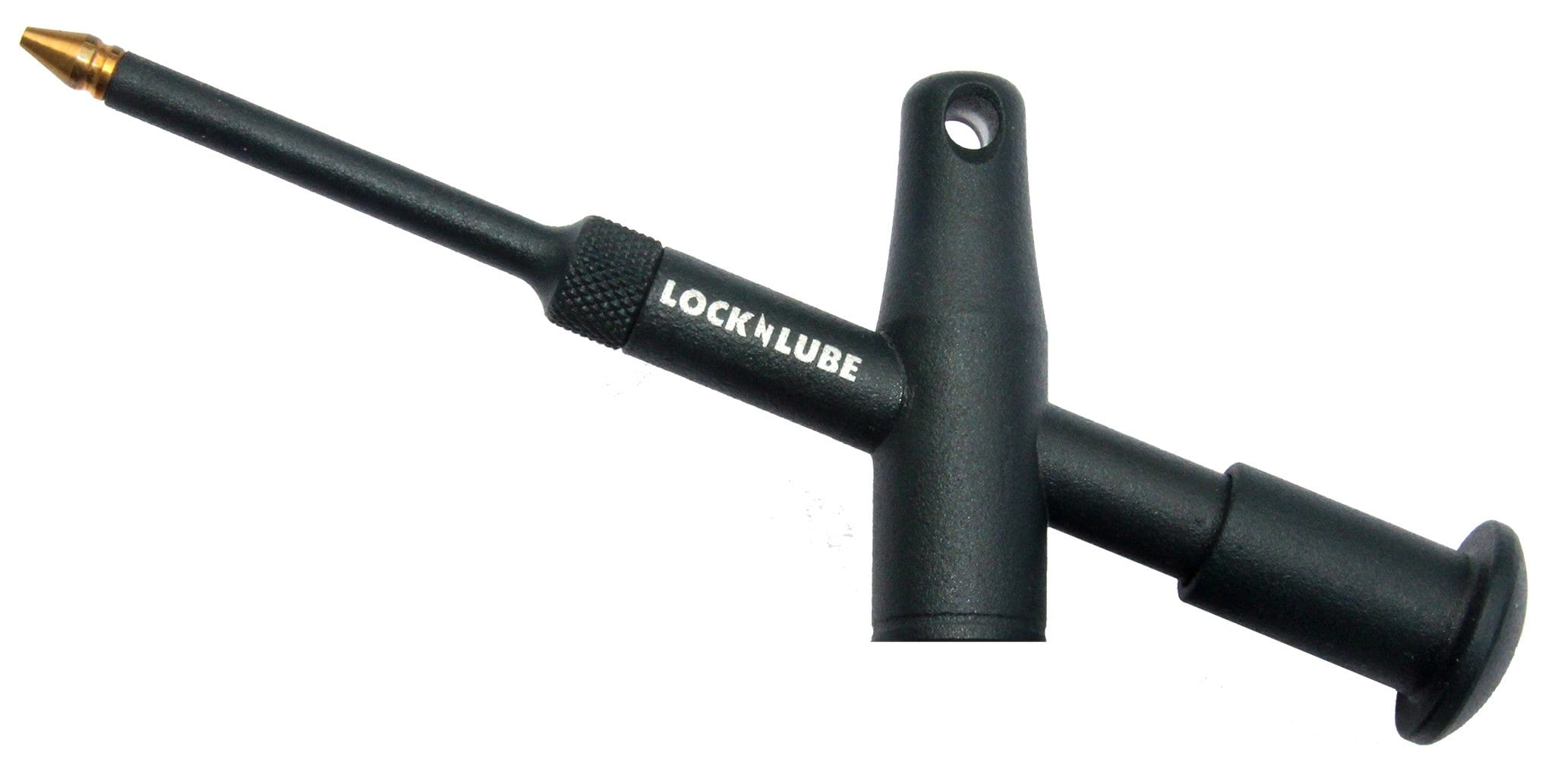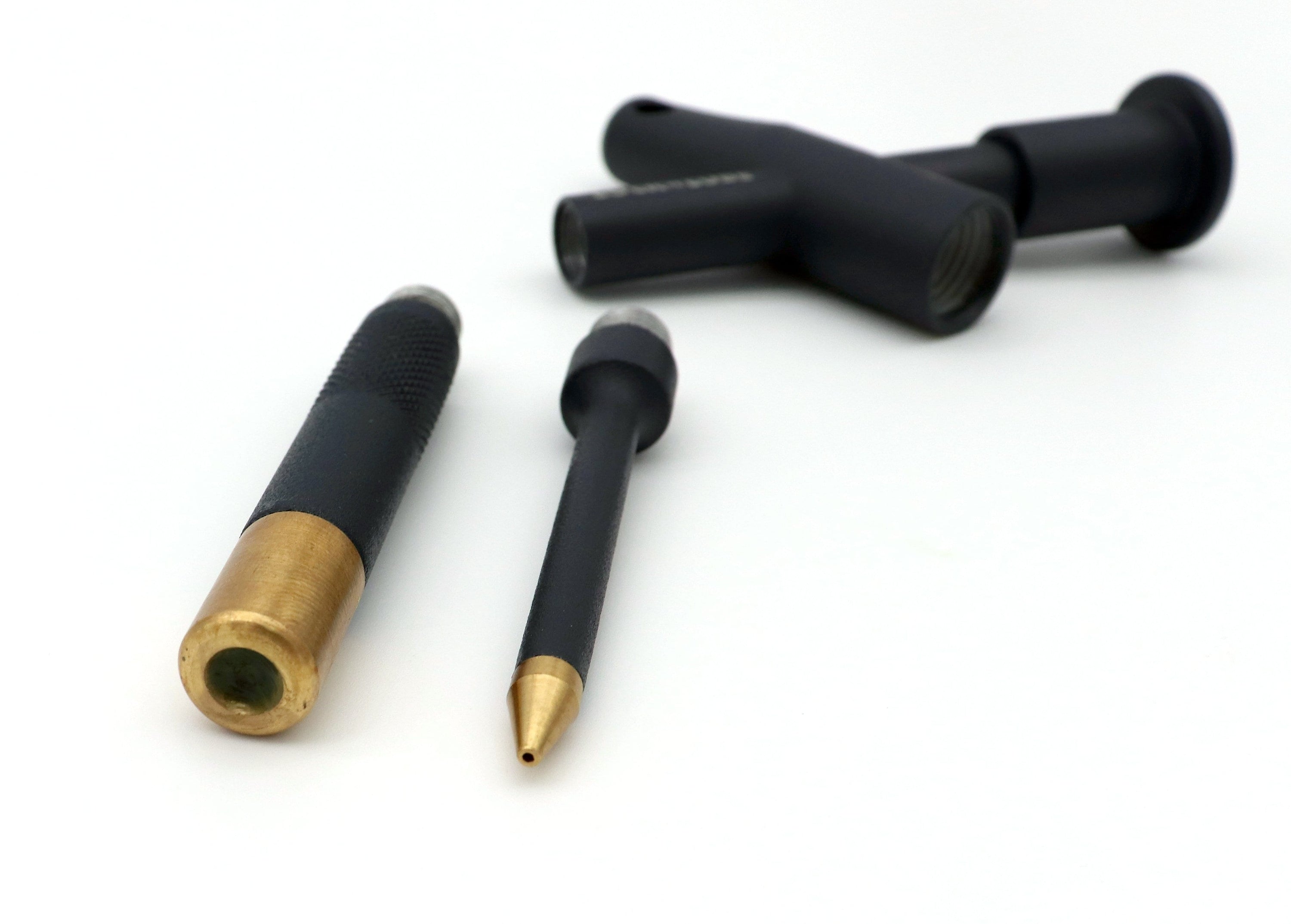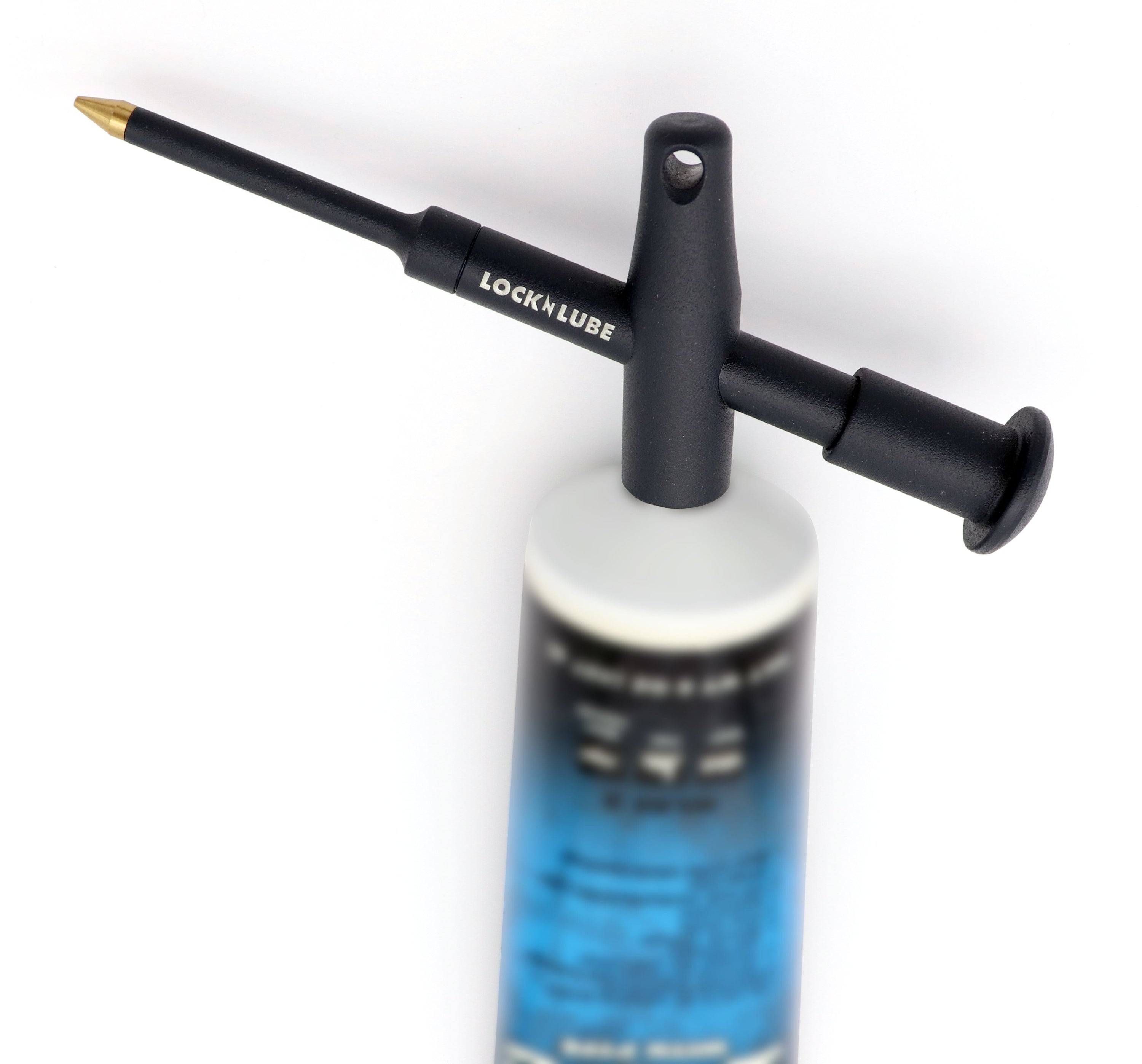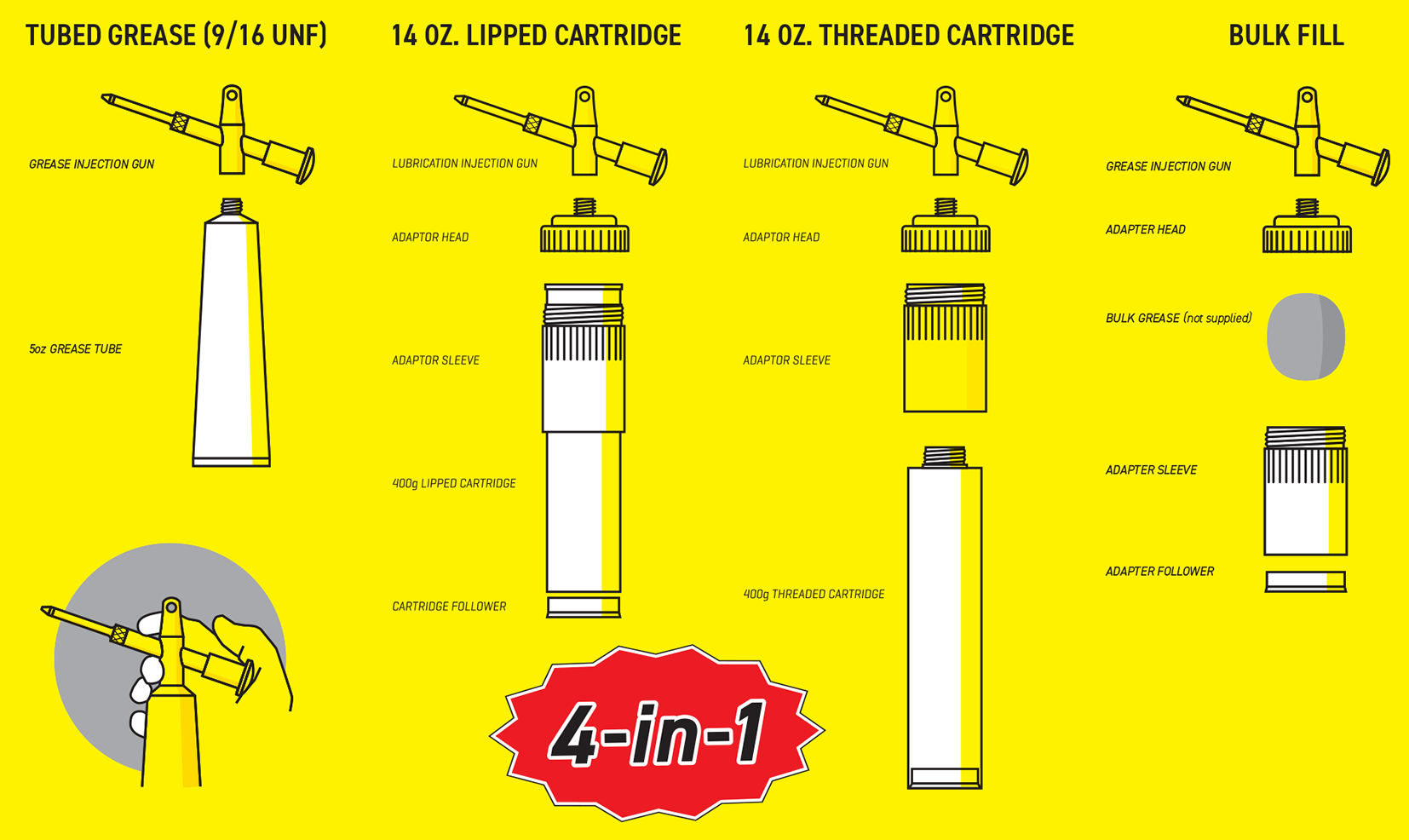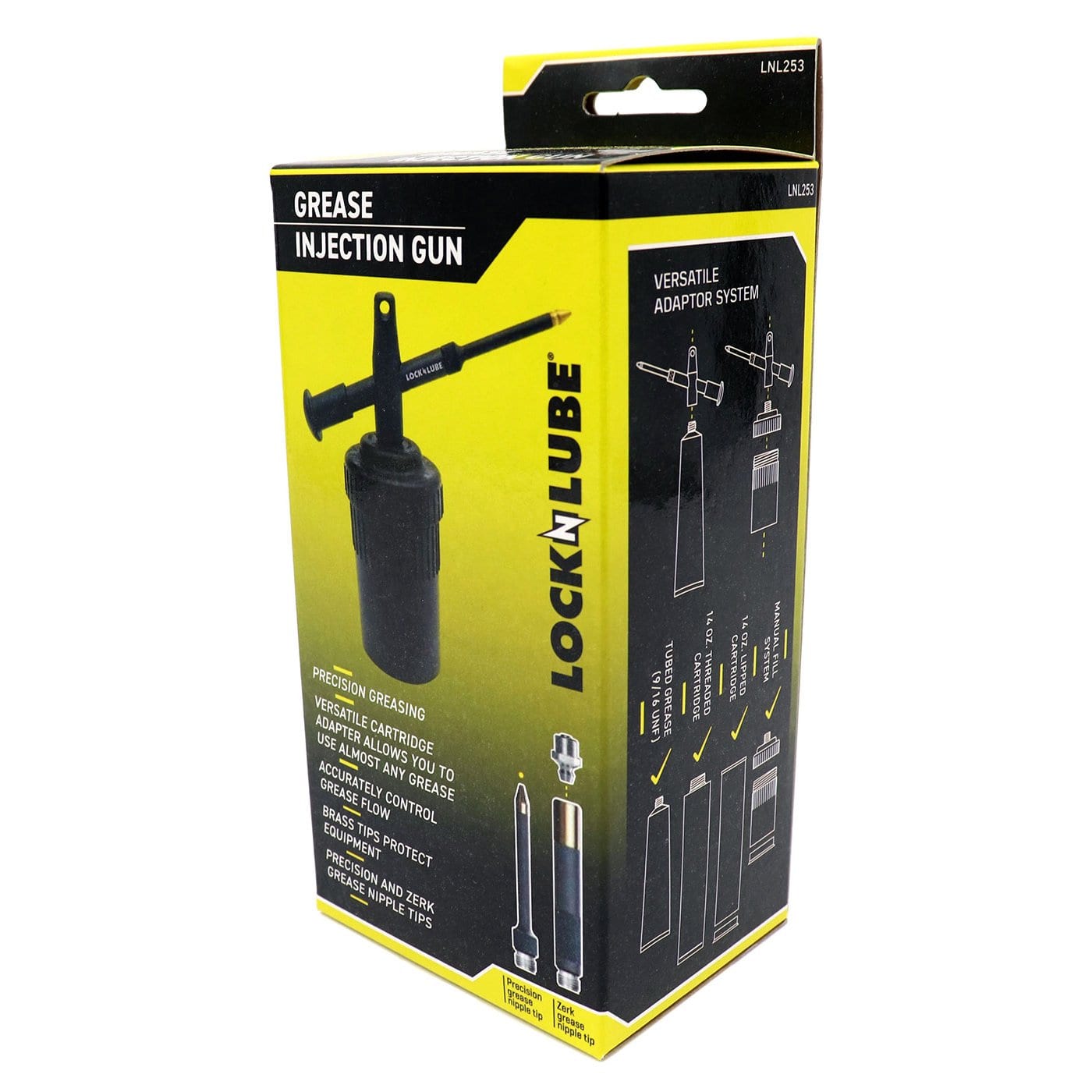 4-in-1 GREASE INJECTION GUN KIT
LockNLube's most versatile and unique grease gun.
Our precision-machined injection grease gun builds up to 2,000 PSI; won't leak from the push button; and can be used to grease Zerk fittings, slides, bearings, or other jobs that require a fine or precise grease application.

The Full KIT Includes:

Two (2) Tips: Precise brass needle for a fine line of grease and precise applications. Zerk fitting applicator for greasing Zerk (grease) fittings


Four (4) loading options: bulk grease reservoir, standard lipped (paper) cartridges, threaded grease cartridges, screw-in tubes (9/16 UNF thread)
4-in-1 GREASE INJECTION GUN KIT
Over 20,000 Five-Star Reviews
"Best grease gun I've owned! Works exactly as described. Zero issues with priming the gun. The locking coupler works fabulously and leaves a free hand to help pump."
"Greatest thing since the invention of the aluminum beer can ... won't own a grease gun without it"
FEATURES + BENEFITS
Common uses include: impact and air tools, industrial, warehouse, food manufacturing, toolmakers, injection molding, bicycle maintenance, firearm, marine, and home use/DIY. One-hand operation. Quality engineering ensures grease gun primes easily and does not leak and ooze grease. Convenient hang hole works in your auto shop, peg board, or workplace to store the grease gun with the tube installed. Made to last a lifetime.