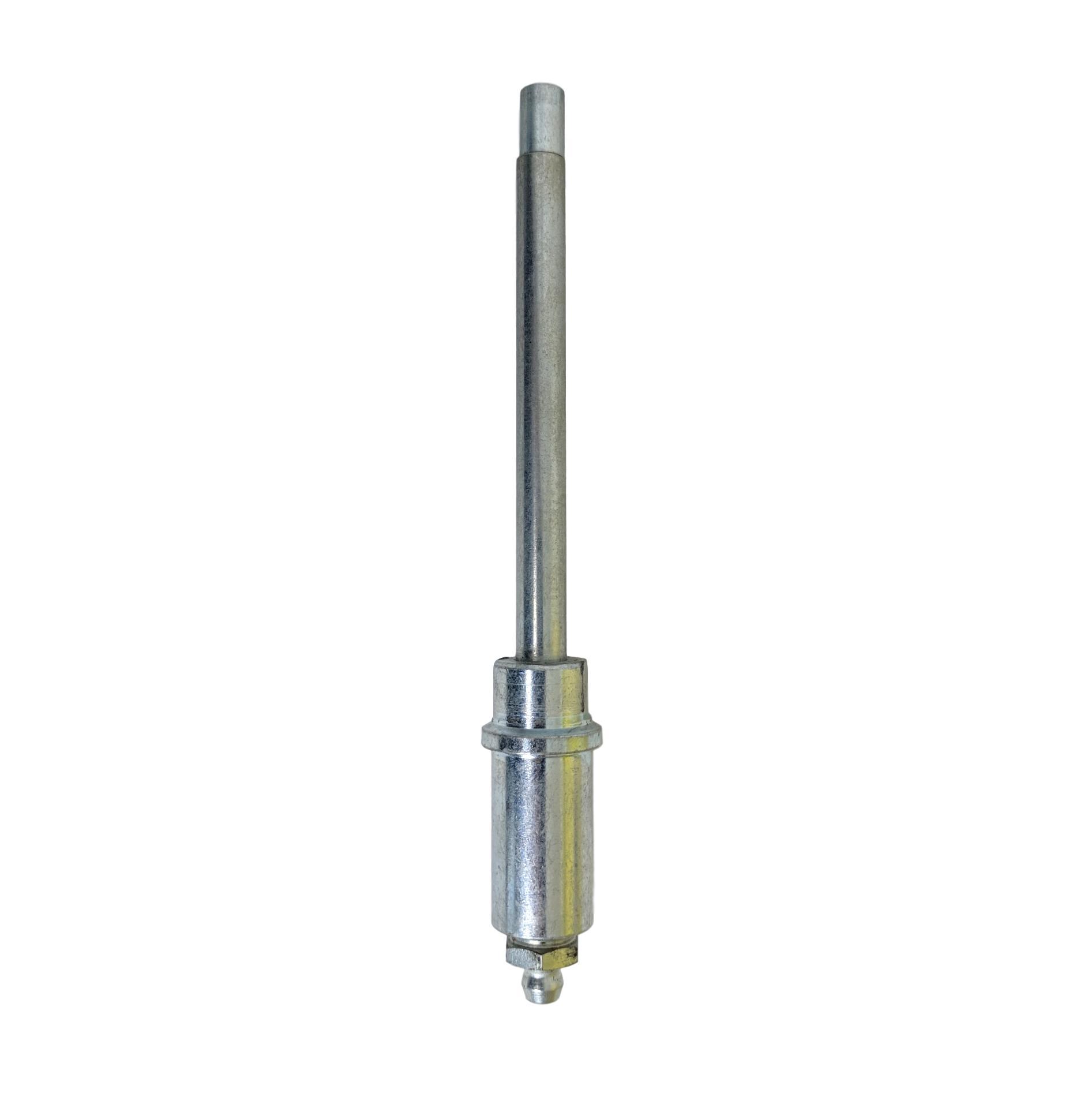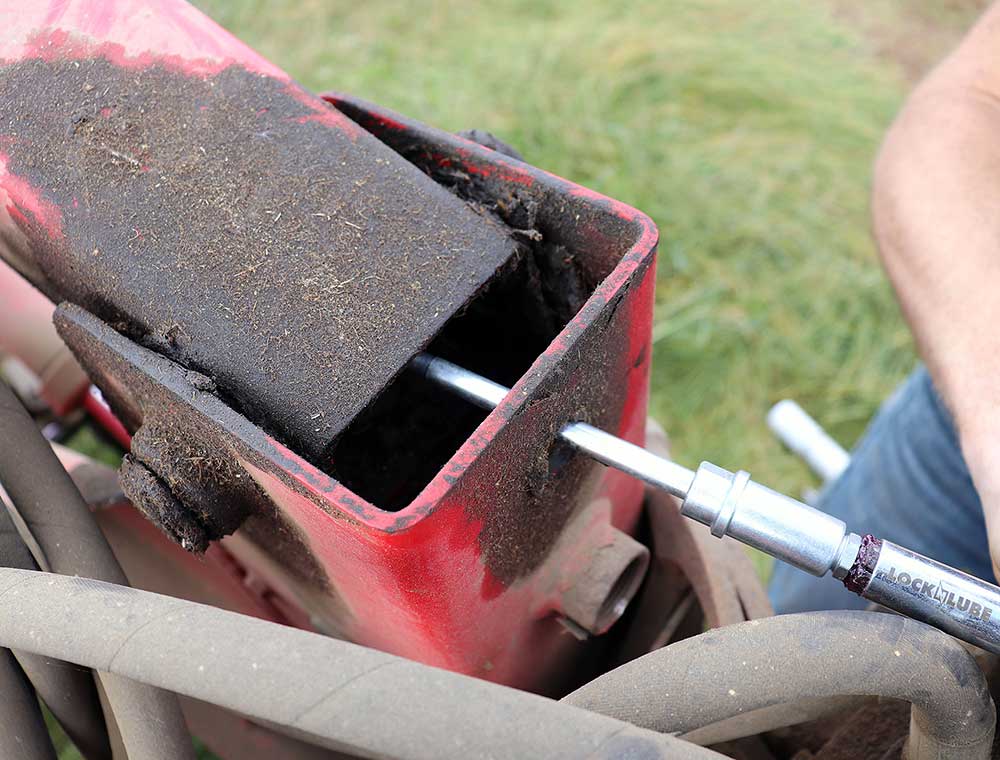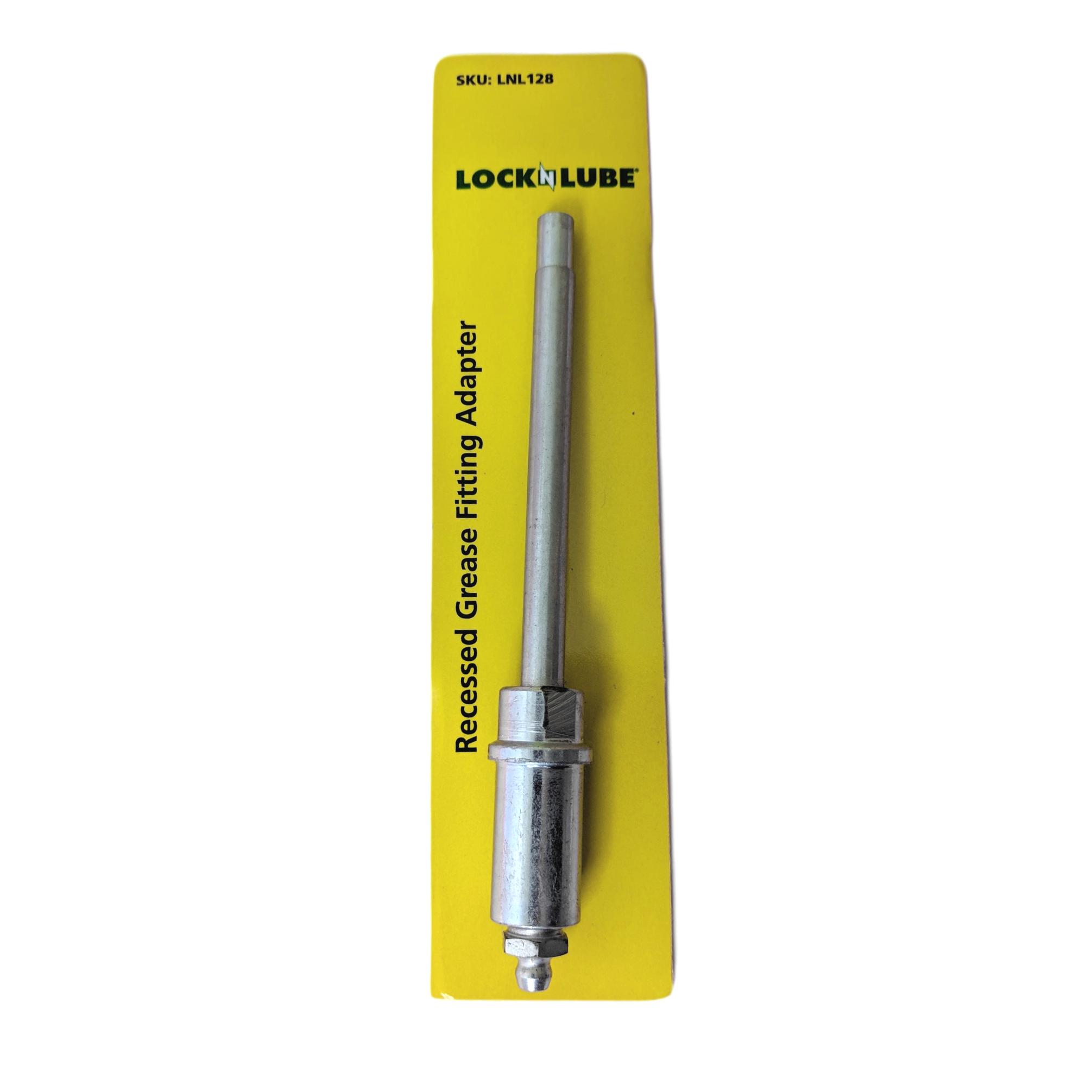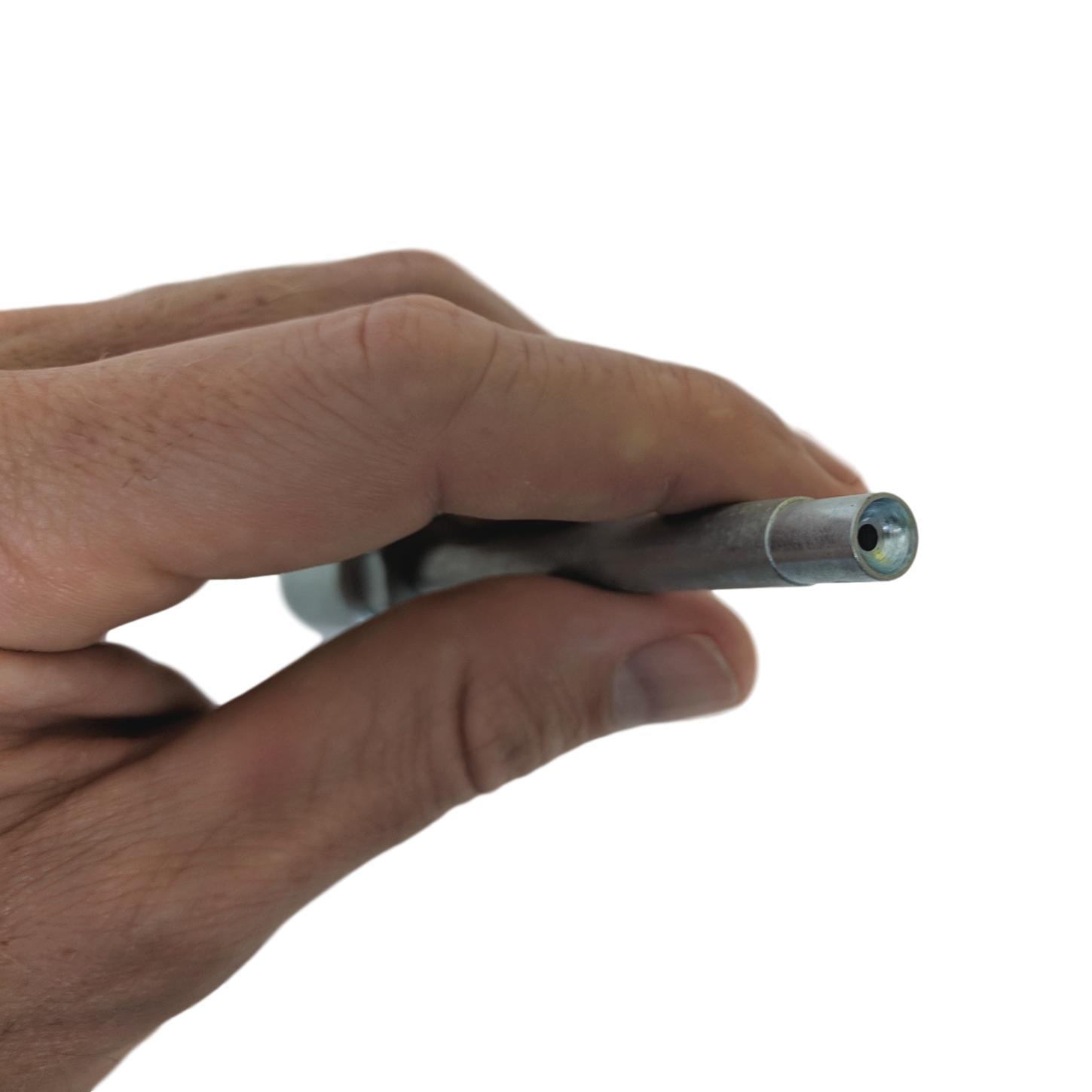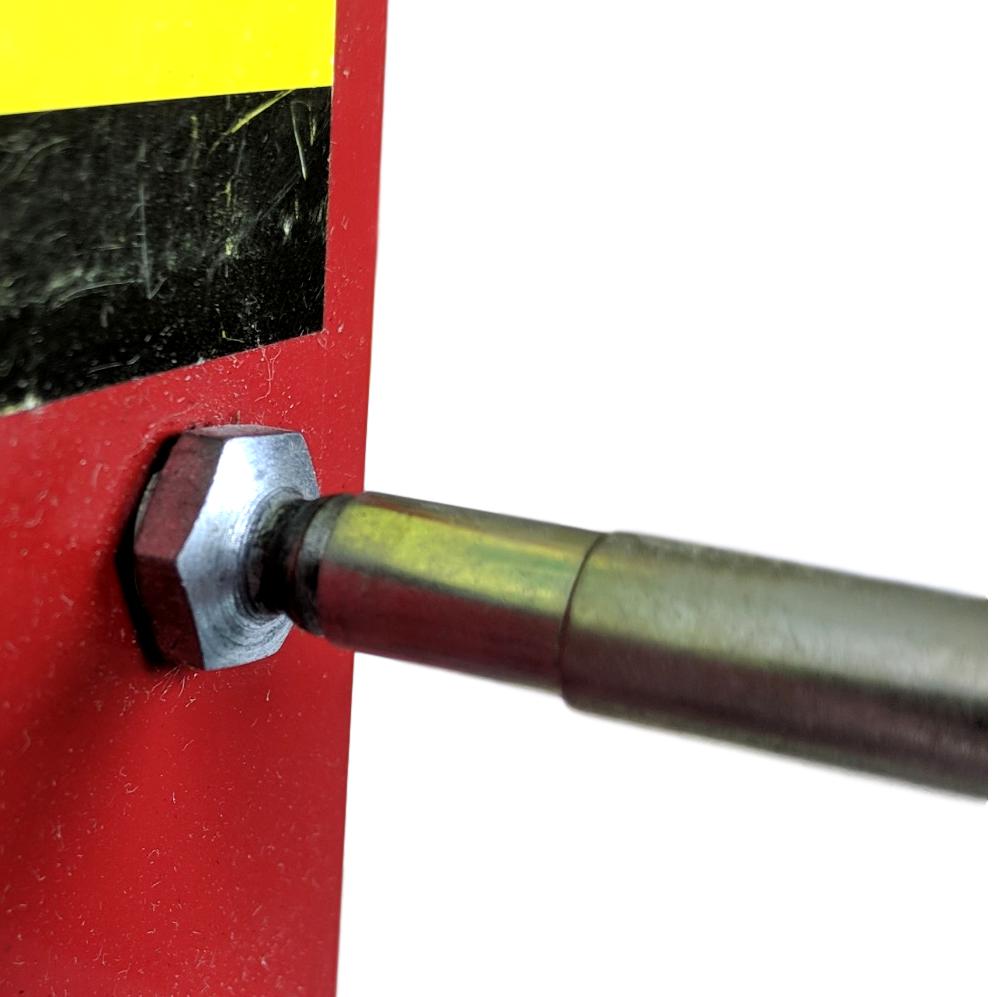 Recessed fitting adapter
A rigid, narrow 3.5" extension for your grease coupler.
Easily reaches Zerk fittings in recessed or confined areas
Tip has a concave cup shape to give some flexibility when positioning on the top of the Zerk fitting
Quick-connect locks into any grease coupler. When used with a LockNLube Grease Coupler a leak-free connection is made between the coupler and the extension
Heavy duty construction built for professional use
For manual grease guns.
Quick-connect creates a leak-free connection with a LockNLube Grease Coupler, and works with all other grease couplers. Cup shape seats easily on grease fittings that cannot be accessed with a grease coupler. Narrow extension is 4 inches long. Overall length 6 inches.
To use: press firmly against grease fitting and pump grease. Ensure that grease fittings are clean and able to take grease, this extension does not create a leak-free connection with the grease fitting.