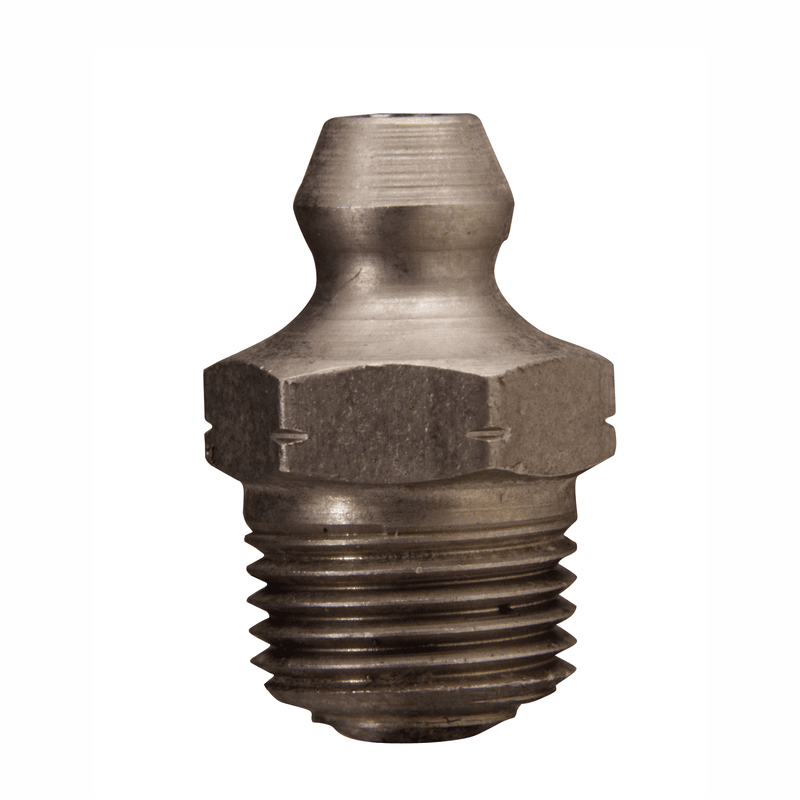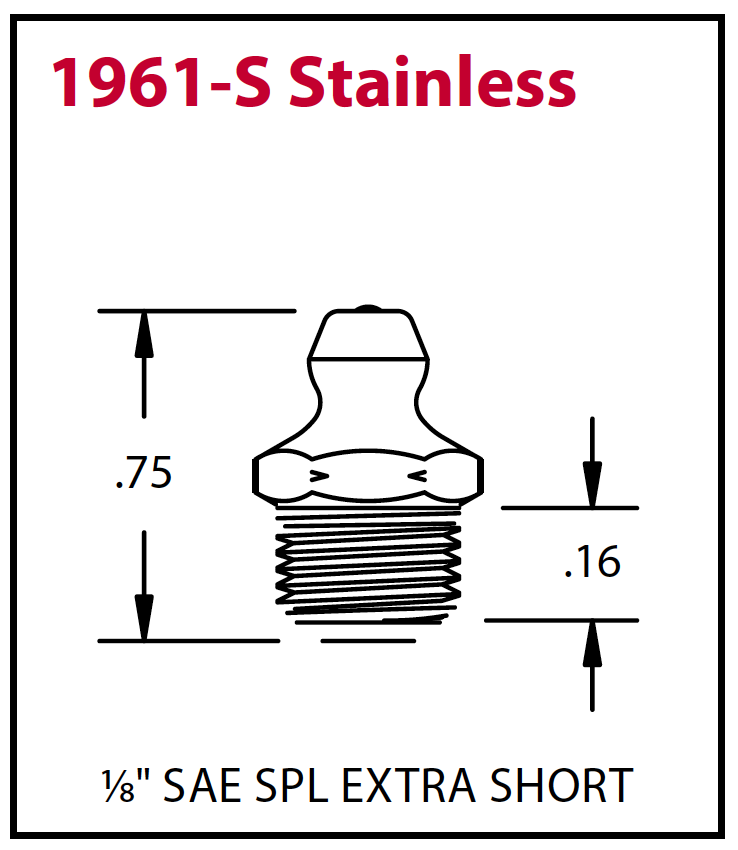 1961-S Non-Corrosive Fitting
Thread: 1/8" PTF, Type: Straight, Hex Size: 7/16", Overall Length: 3/4", Shank Length: 5/16"
Stainless Steel Fittings withstand severely corrosive marine and industrial environments. All stainless steel fittings have 2 notches for easy identification.
FEATURES:
Greater corrosion resistance than carbon steel
Withstands extreme temperatures ranging from sub-zero to 600°F (315°C)
Ideal for use in harsh chemical environments and marine applications
Stainless steel fittings are comprised of Type 303 SS for fitting bodies, Type 440 SS for balls, and Type 302 for tempered springs
Dirt excluding check ball
RoHS compliant"
1961-S Non-Corrosive Fitting