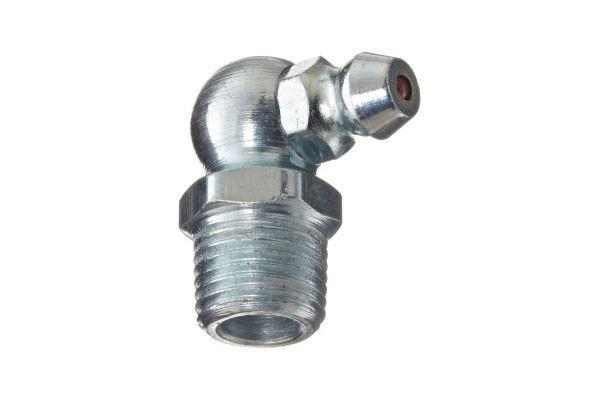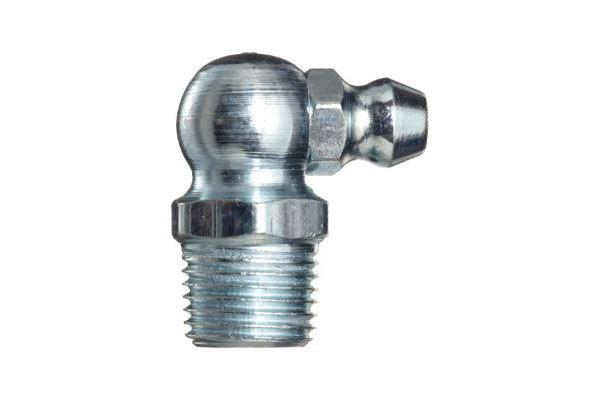 90° Angled Zerk Fitting 1/8" NPT
1/8" NPT (PTF) Male Fittings are used on industrial machines and heavy equipment.
Exceeds 72 hour salt spray test
Dirt excluding check ball
Trivalent zinc plating
RoHS compliant
Free U.S Shipping on Order $25+ 
90° Angled Zerk Fitting 1/8" NPT
Alemite is the original manufacturer of Zerk fitting and continues to be the "gold standard" for quality. These fittings have an 1/8″ NPT thread, Trivalent zinc plating, and are R0HS compliant.
This 90° fitting can replace any standard 1/8″ NPT Zerk and offers an easy solution for straight or angled fittings that are traditionally hard to reach.