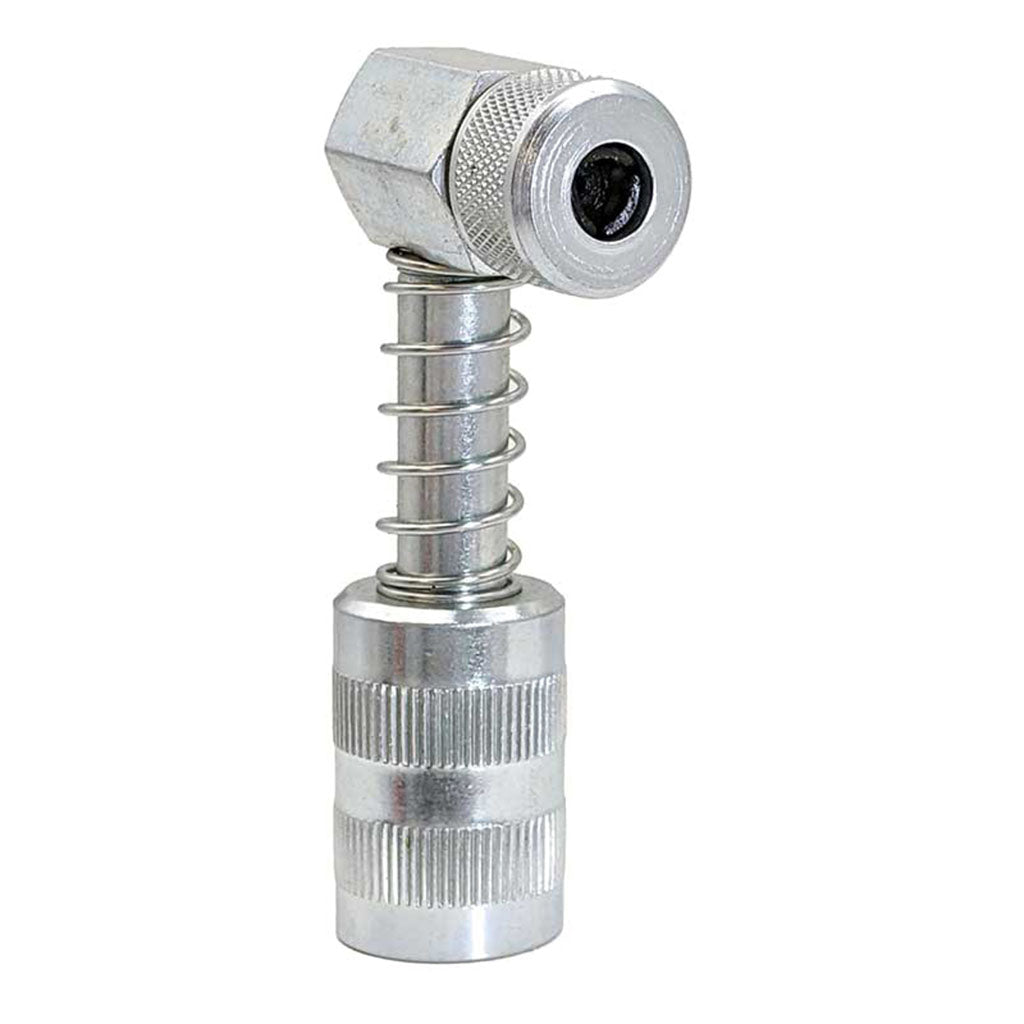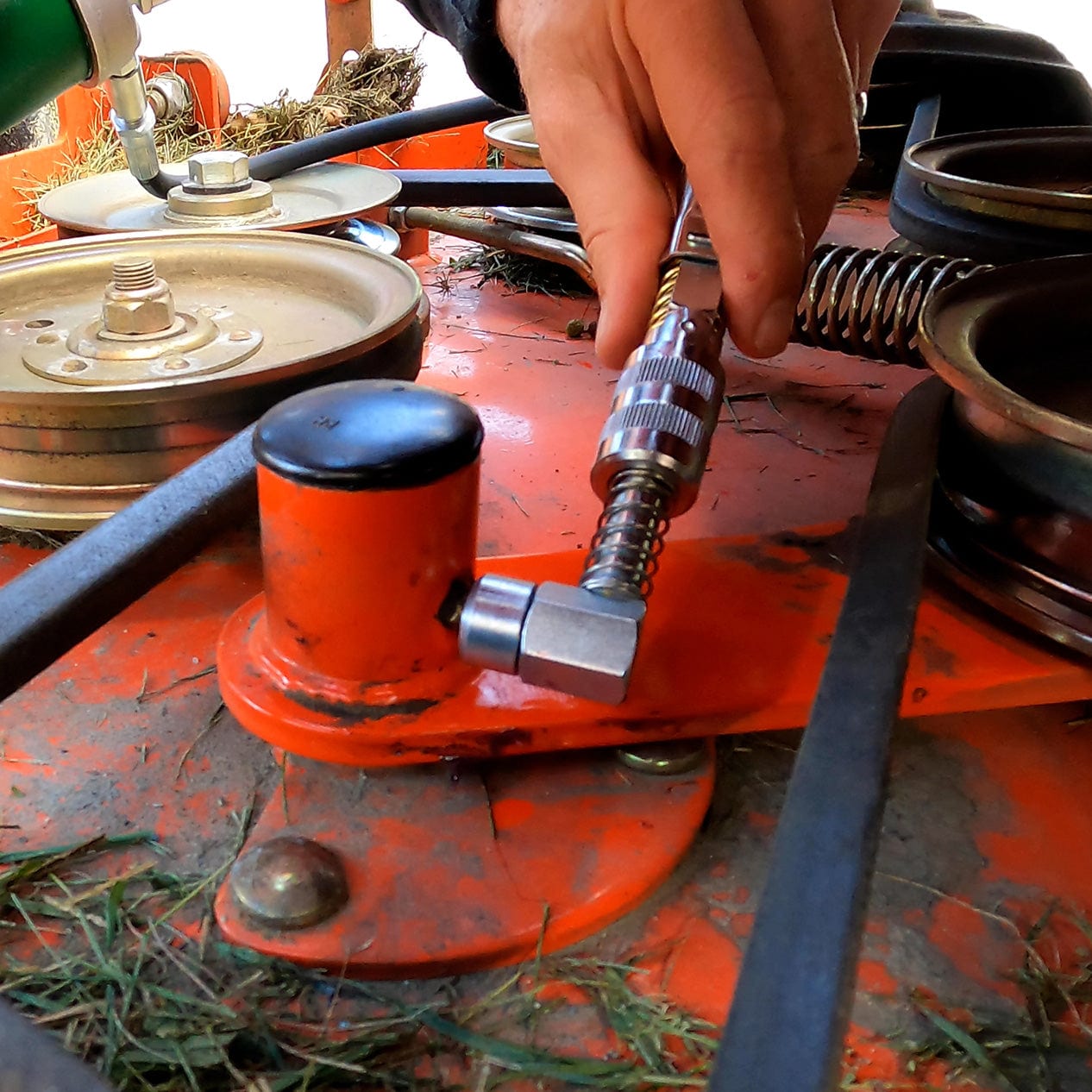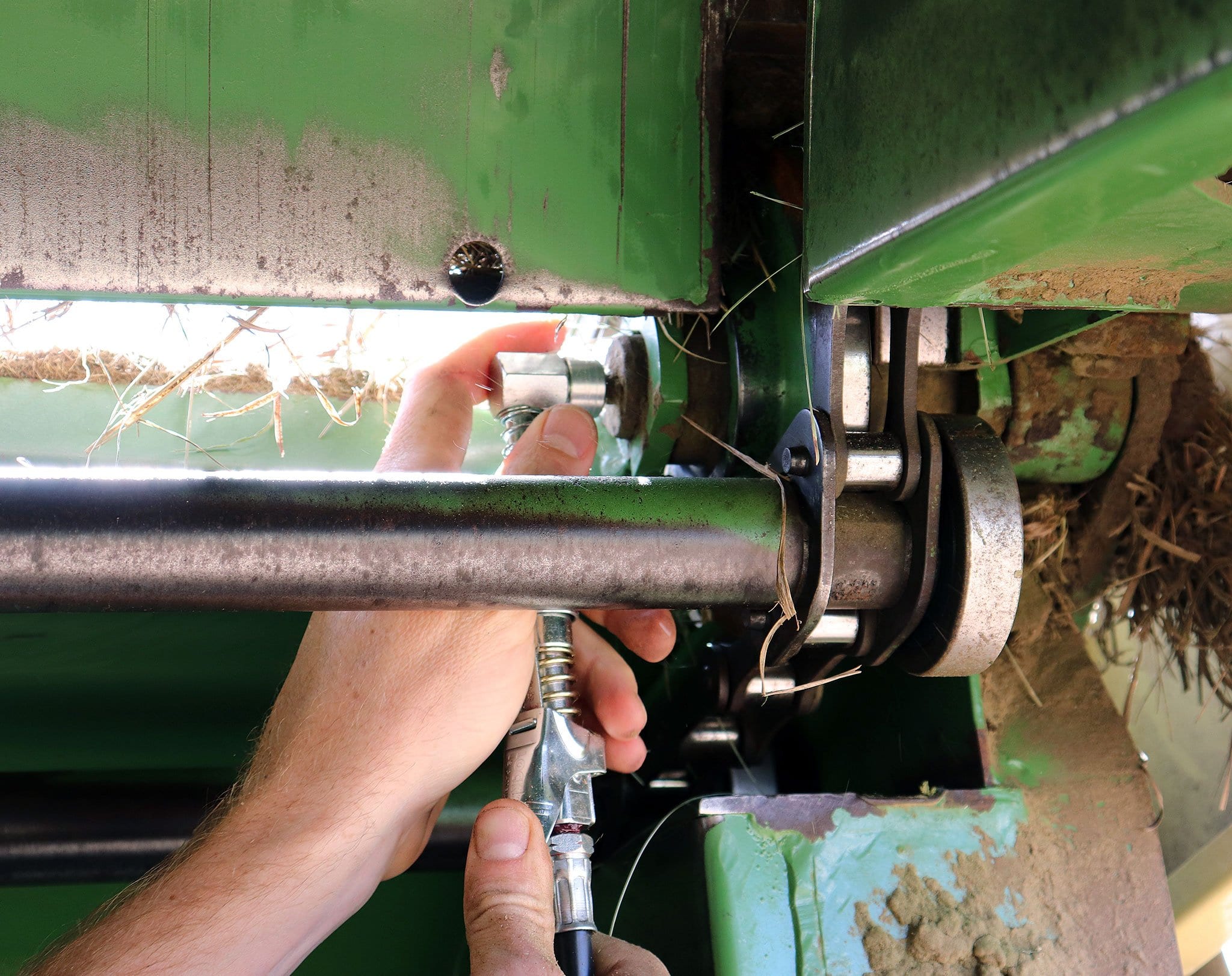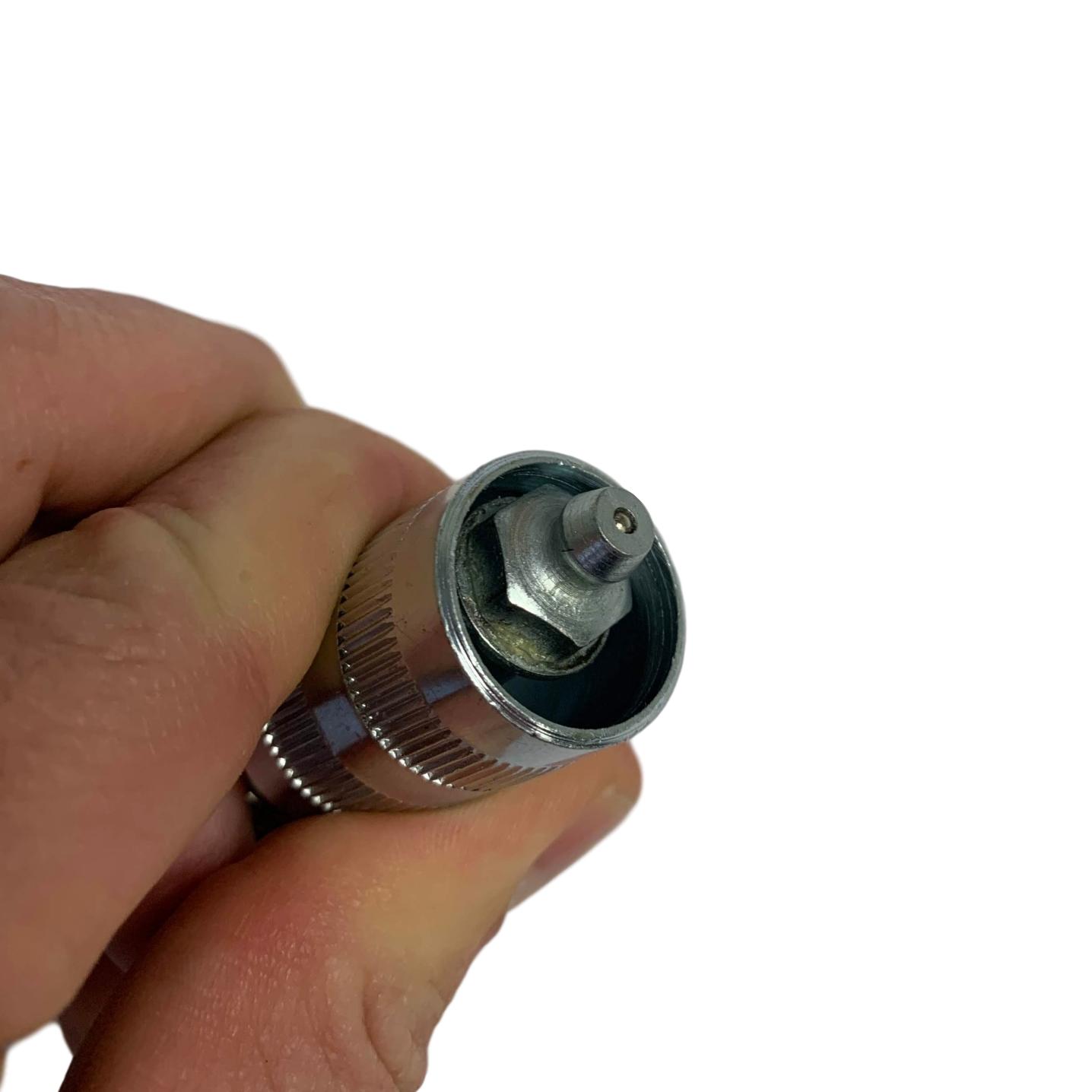 LockNLube 90° Grease Coupler Adapter
90° adapter for hard-to-reach grease fittings with three hardened steel jaws and a rubber seal.
Quickly connect to your LockNLube® Grease Coupler, or standard grease coupler, so you don't have to change your grease gun to reach troublesome fittings. Just connect your coupler to the Zerk fitting under the collar of this tool, and easily remove when done.
90° adapter for hard-to-reach grease fittings

Quickly connect to your LockNLube® Grease Coupler or other couplers when needed

Three hardened steel jaws, rubber seal, and check valve make a tight, reliable connection
LockNLube 90° Grease Coupler Adapter