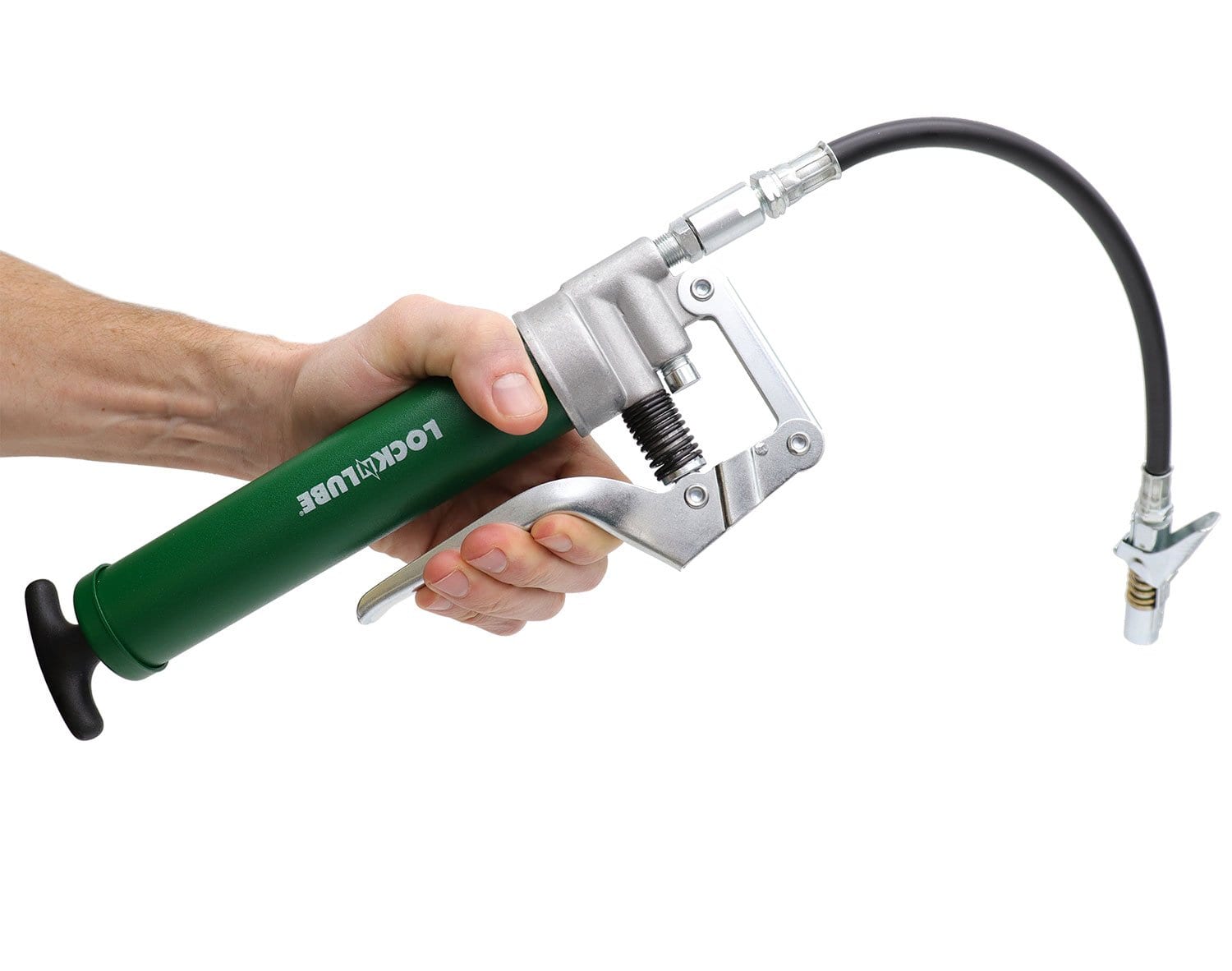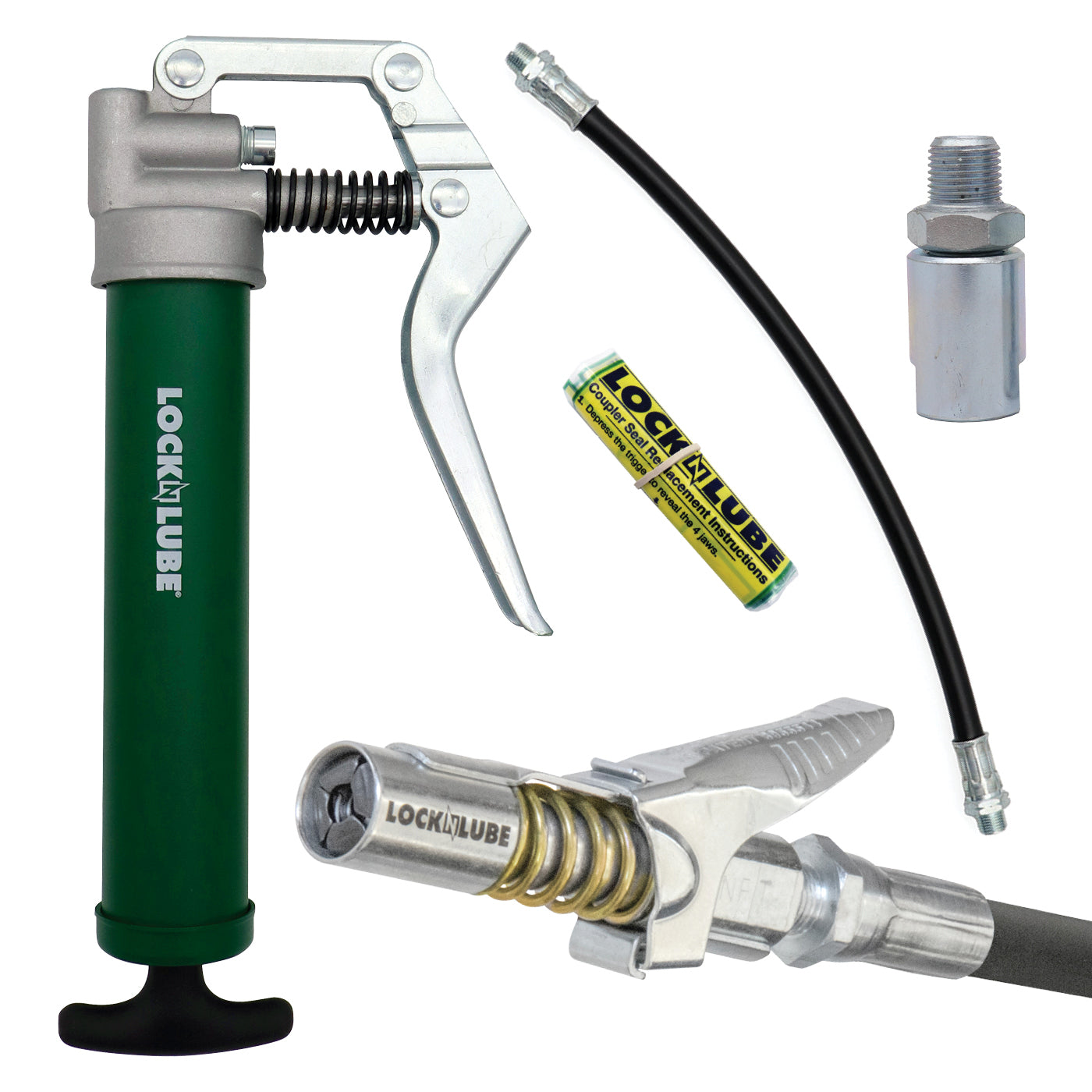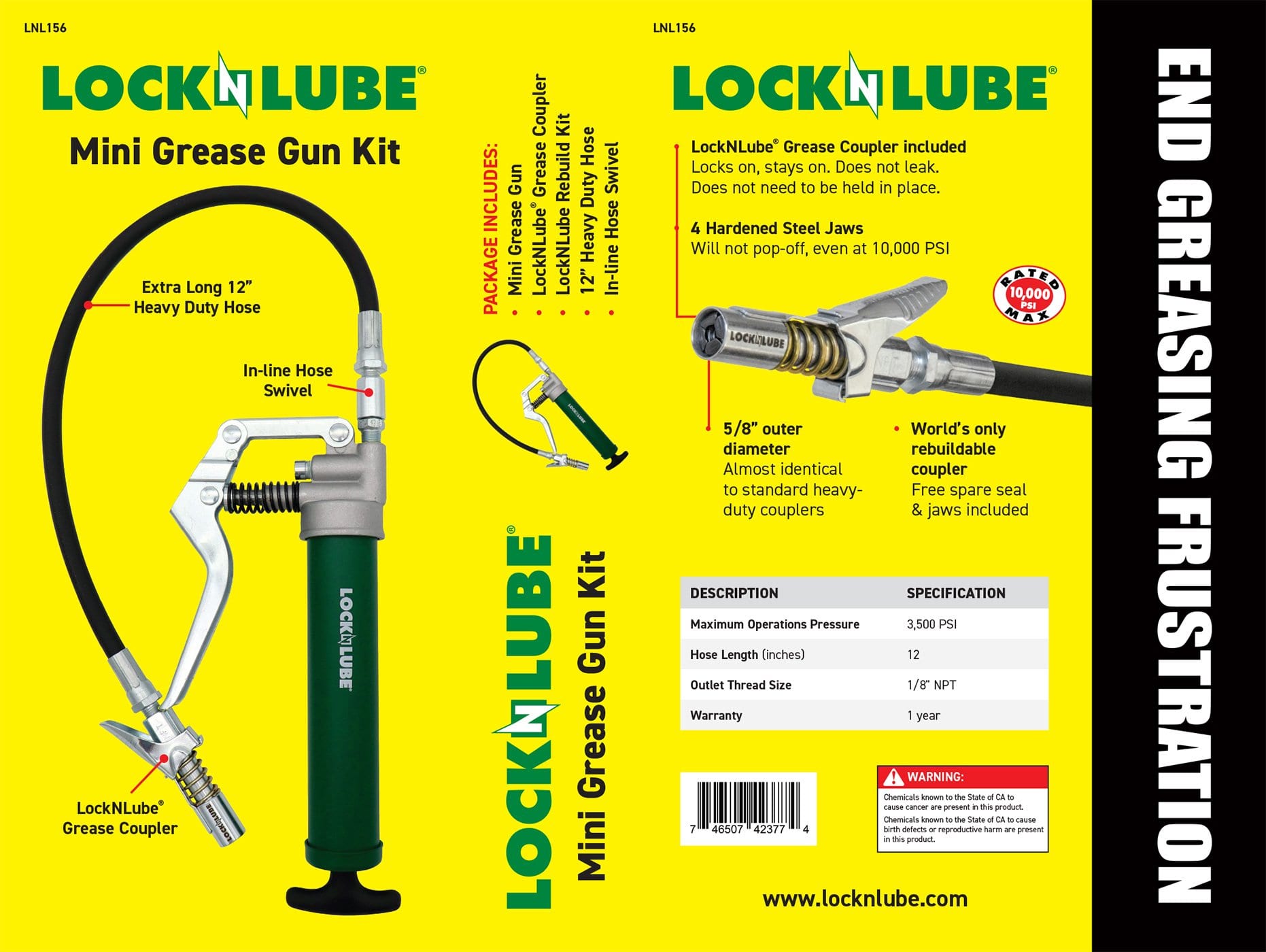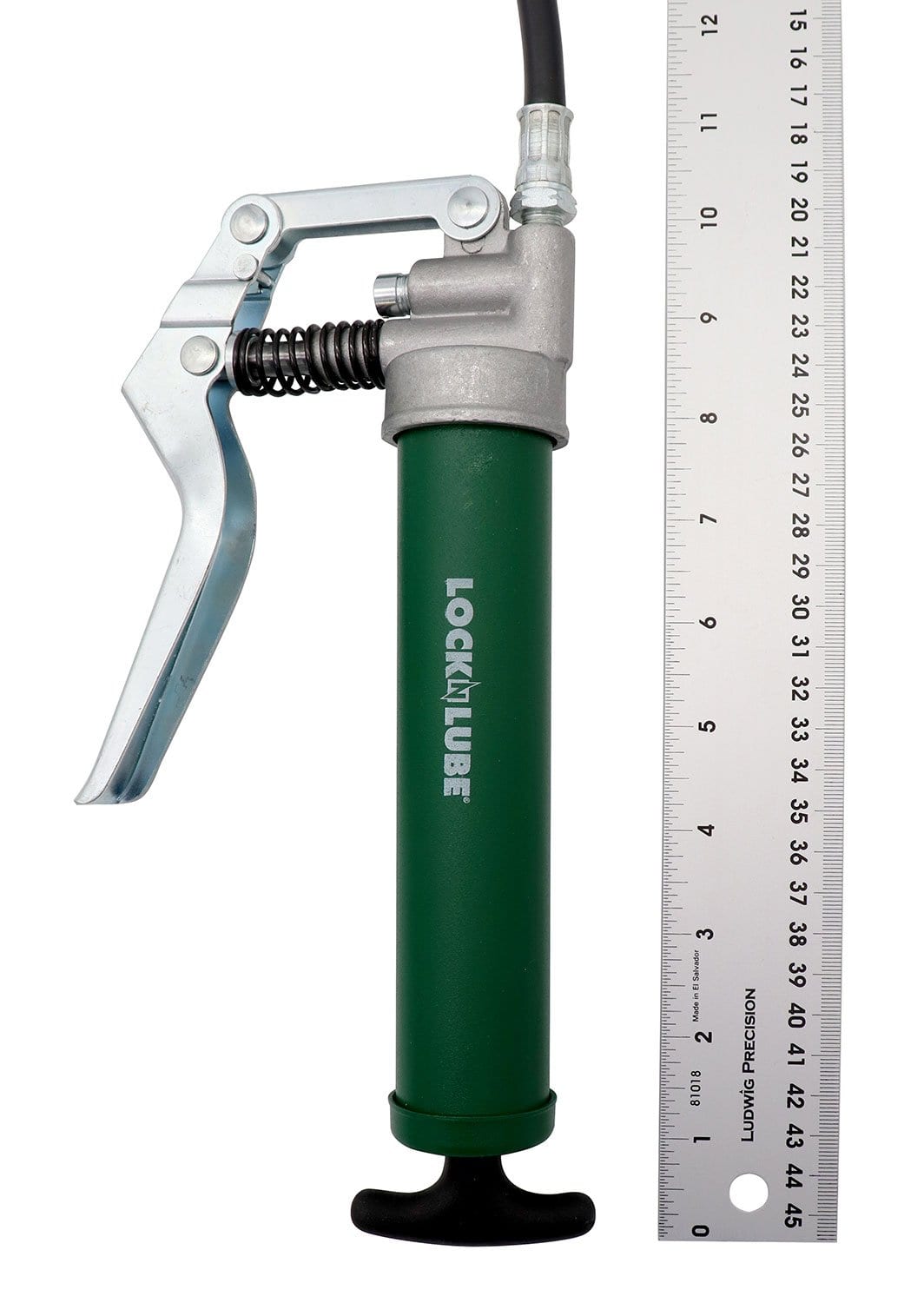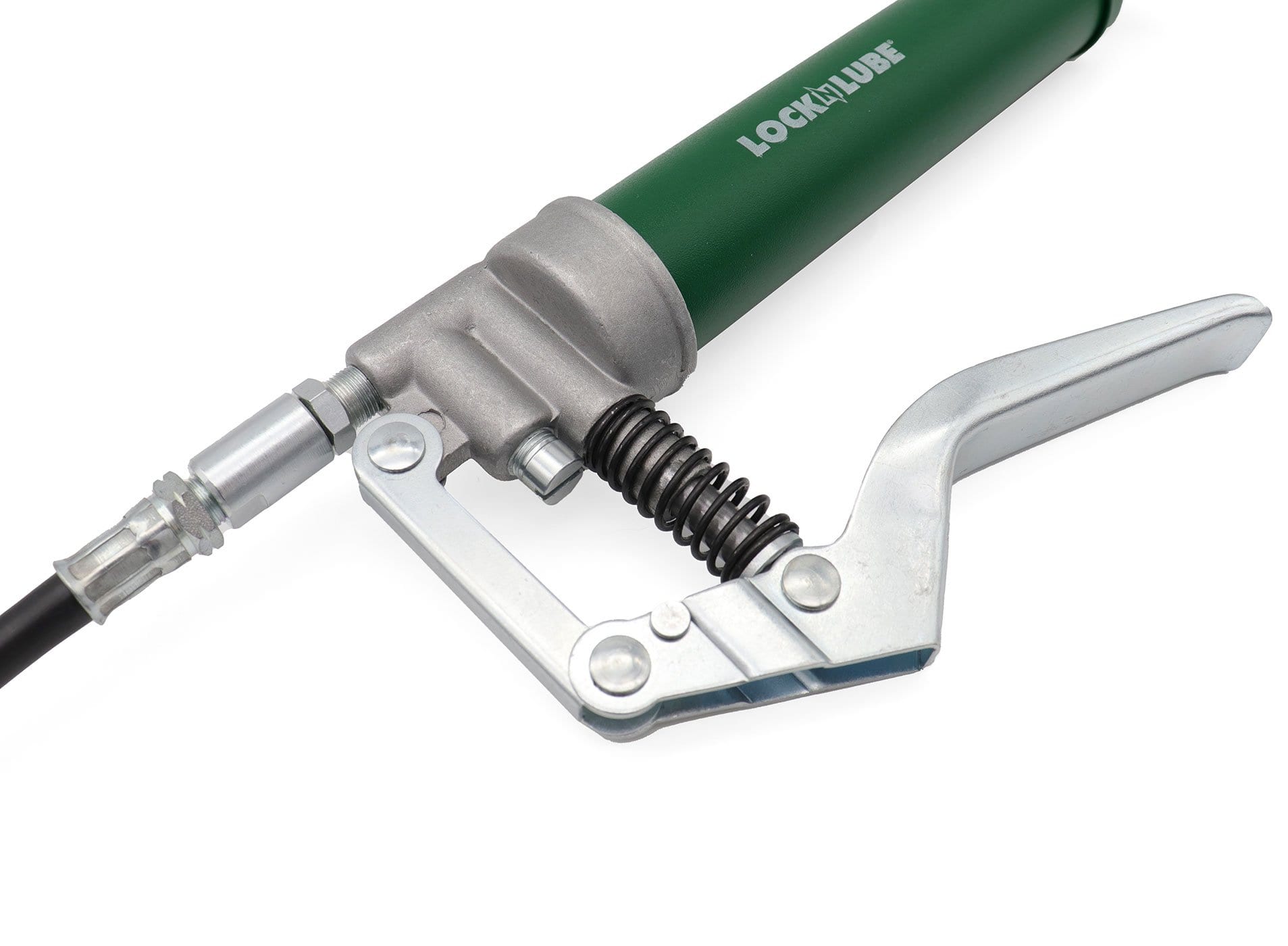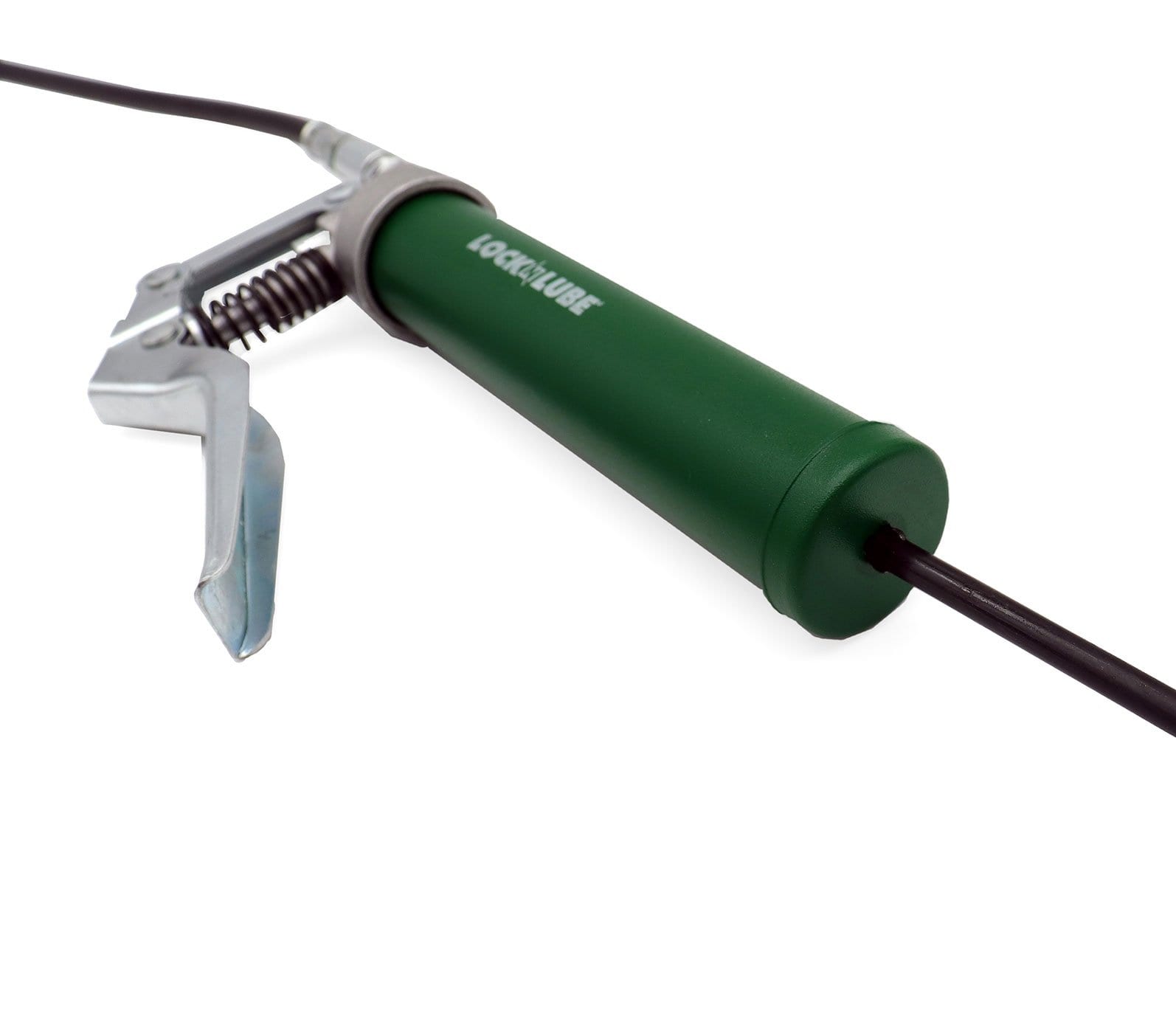 LockNLube Mini Grease Gun Kit
Small size fits easily into toolbox or storage compartment. Develops 3,500 PSI.
Uses 3 oz. grease cartridges (sold separately).
Includes:
LockNLube® Grease Coupler
LockNLube Rebuild Kit
12" Heavy Duty Hose
In-Line Hose Swivel
LockNLube Mini Grease Gun Kit
Over 20,000 Five-Star Reviews
"Best grease gun I've owned! Works exactly as described. Zero issues with priming the gun. The locking coupler works fabulously and leaves a free hand to help pump."
"Greatest thing since the invention of the aluminum beer can ... won't own a grease gun without it"