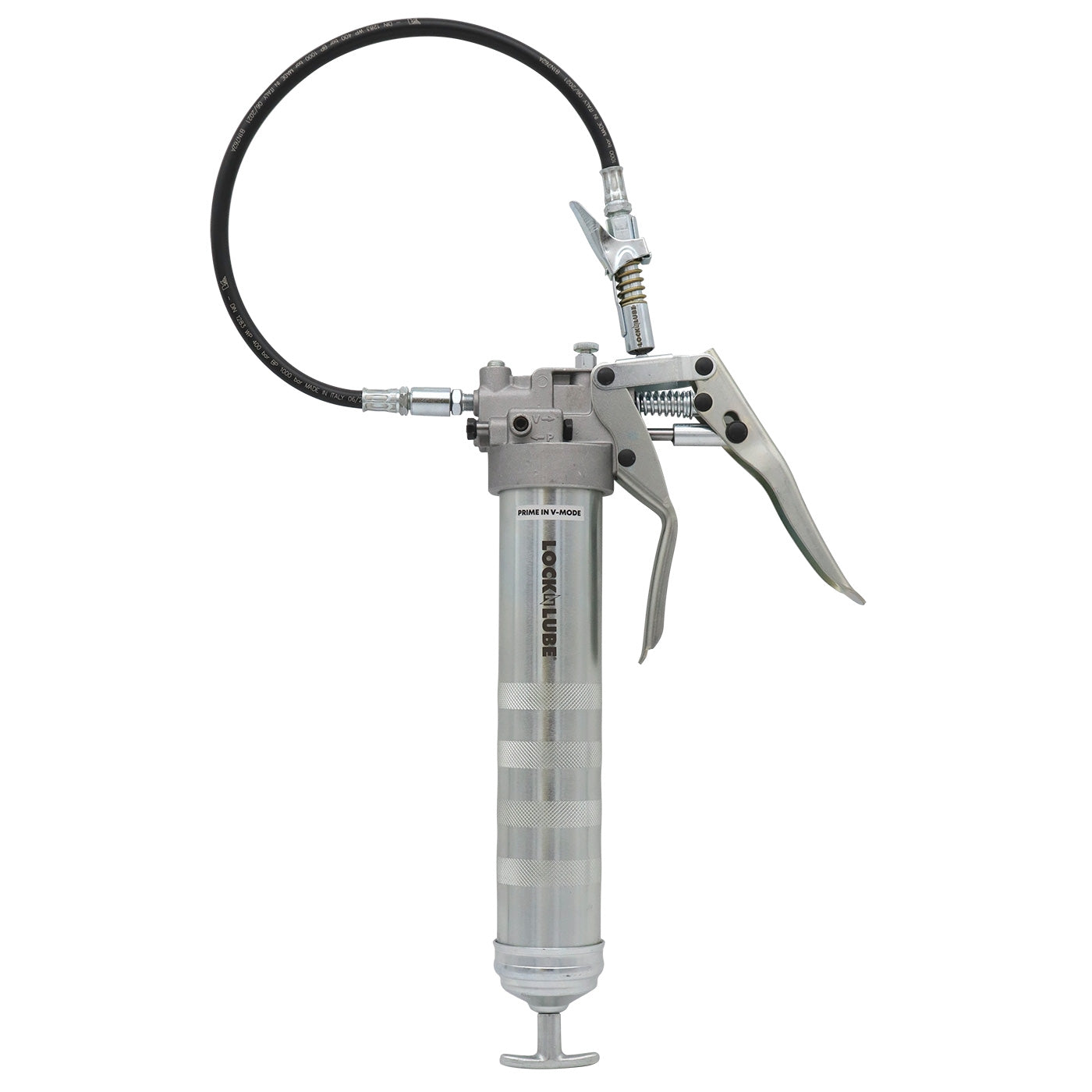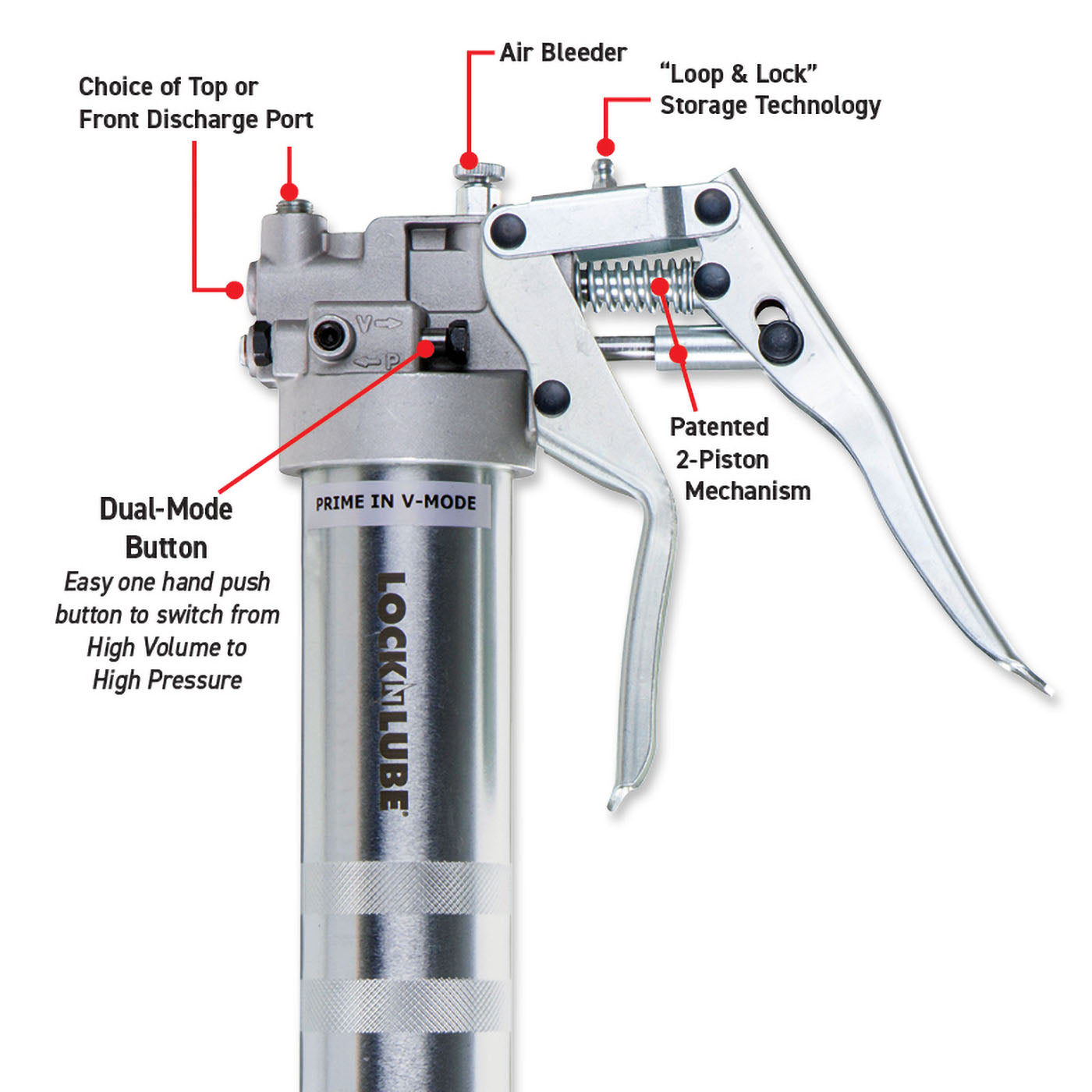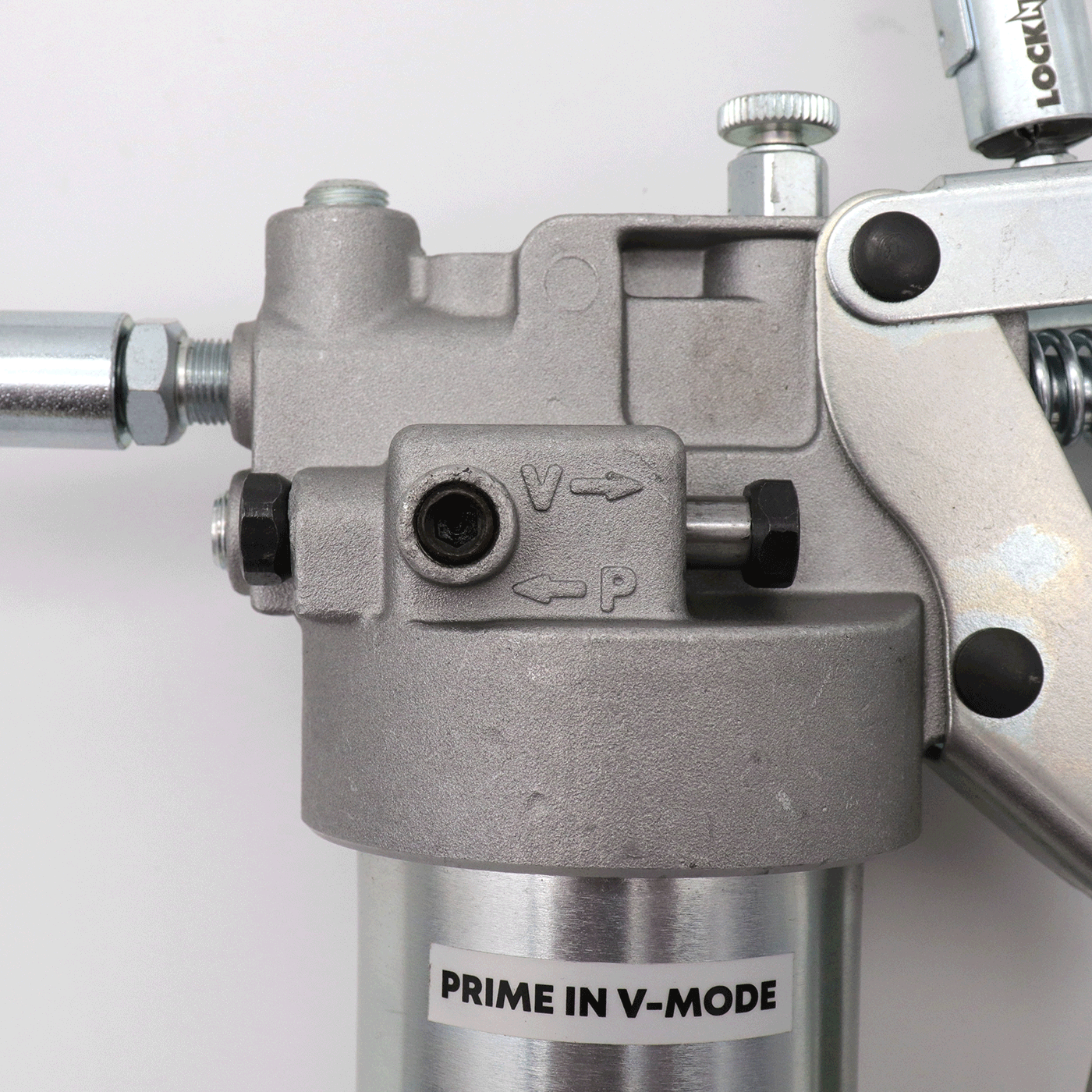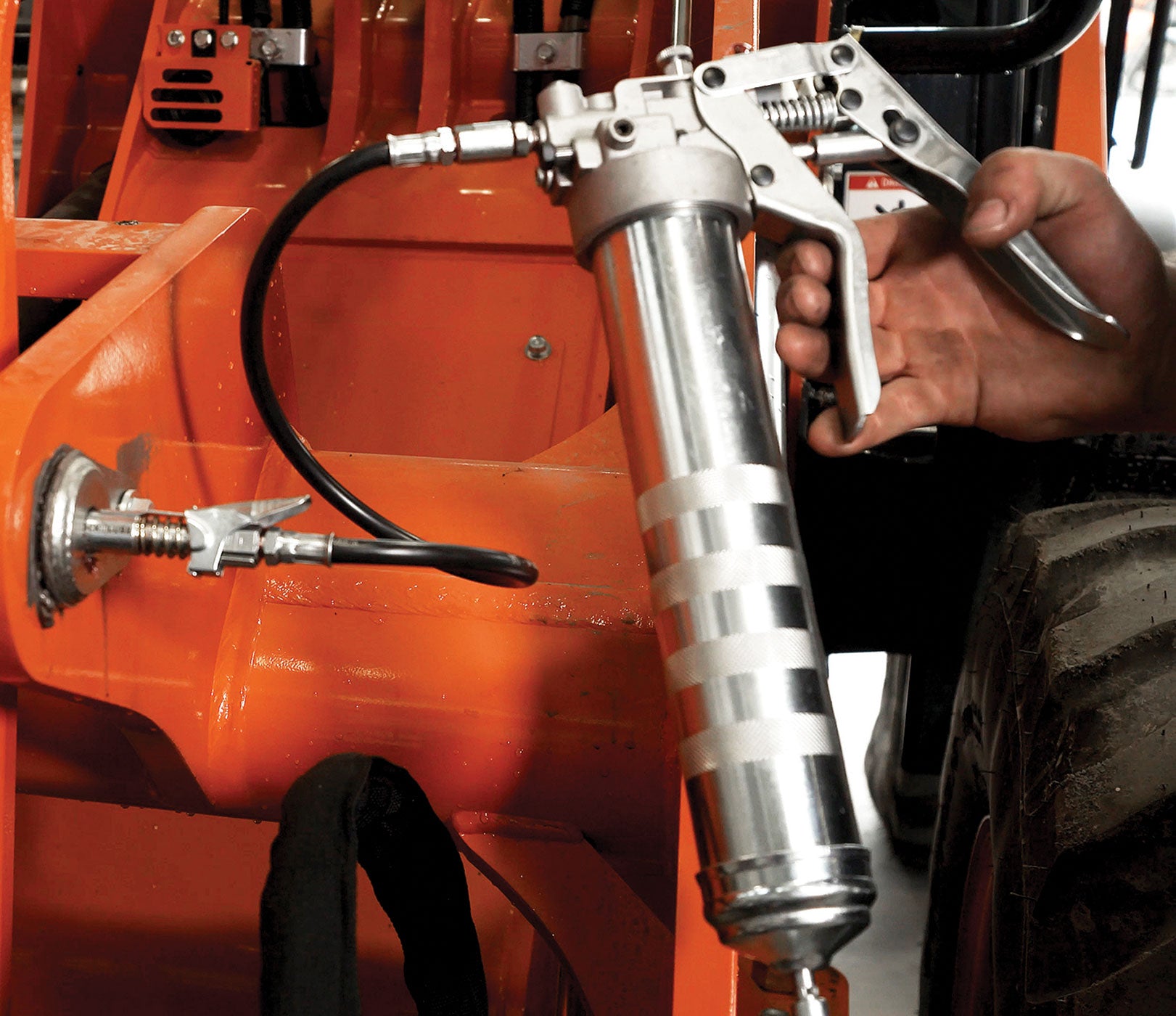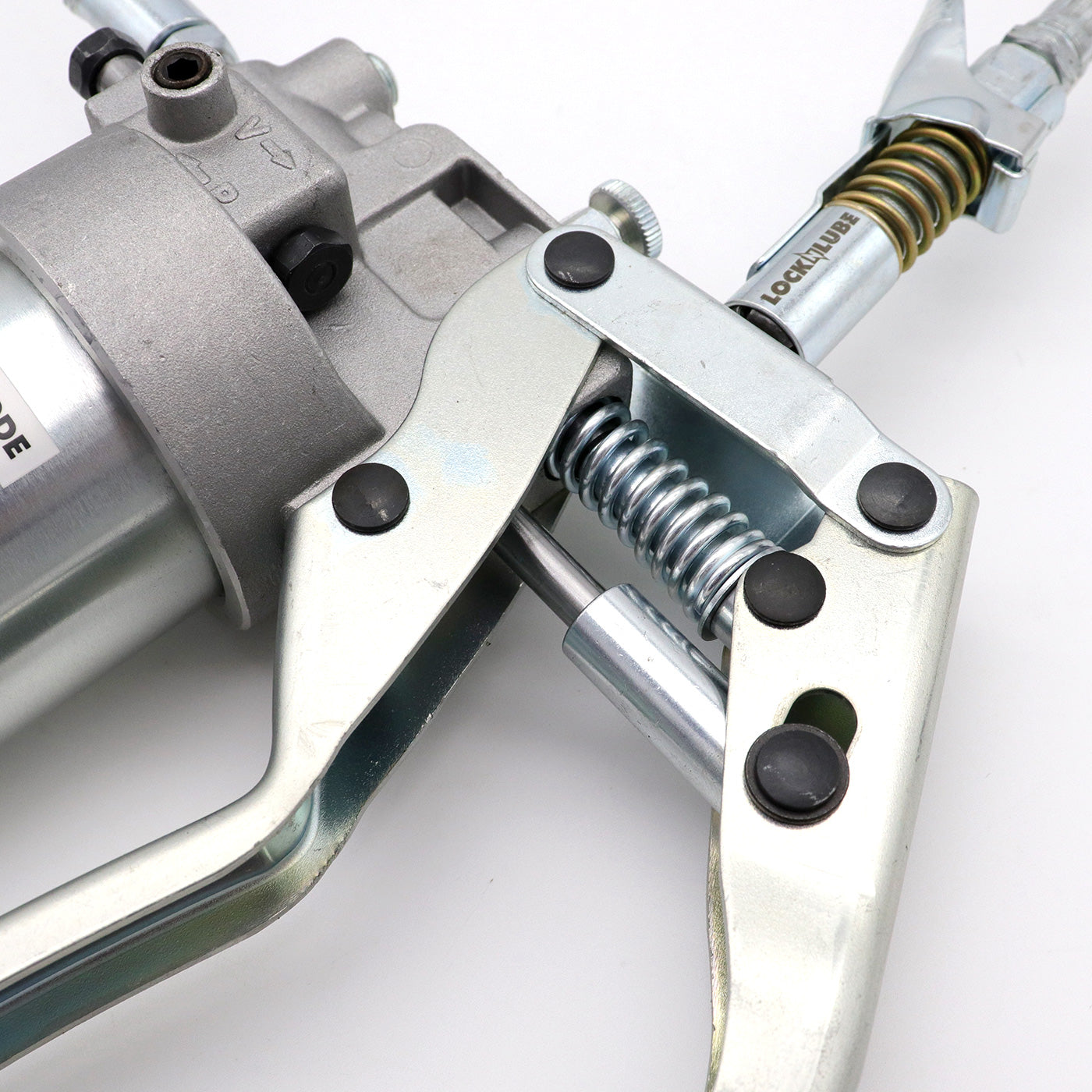 Professional Series Dual-Mode Pistol Grip Grease Gun
$109.99
Regular price
$119.99
off
The easiest way to build high pressure in a pistol grip!

Easy one-hand toggle to switch from High Volume to High Pressure. The Patented 2-Piston mechanism mimics the pressure or volume you'd expect from a lever gun with the one-handed operation of a pistol grip. Our LockNLube® Grease Coupler, In-Line Hose Swivel, and 20" whip hose mean no leaks, no mess, and no hands needed to keep the coupler in place.
Features:
Choice of Top or Front Discharge Port
Patented 2-Piston Mechanism
Easy one-handed toggle to switch from High Volume to High Pressure
"Loop & Lock" Storage
Includes:
LockNLube® Grease Coupler
20" Heavy Duty Hose

In-line Hose Swivel

LockNLube Rebuild Kit
Please note that this item does not have a special bulk filling port. We understand this is still noted on the box and apologize for any inconvenience.
Professional Series Dual-Mode Pistol Grip Grease Gun
$109.99
Regular price
$119.99
Over 20,000 Five-Star Reviews
"Best grease gun I've owned! Works exactly as described. Zero issues with priming the gun. The locking coupler works fabulously and leaves a free hand to help pump."
"Greatest thing since the invention of the aluminum beer can ... won't own a grease gun without it"