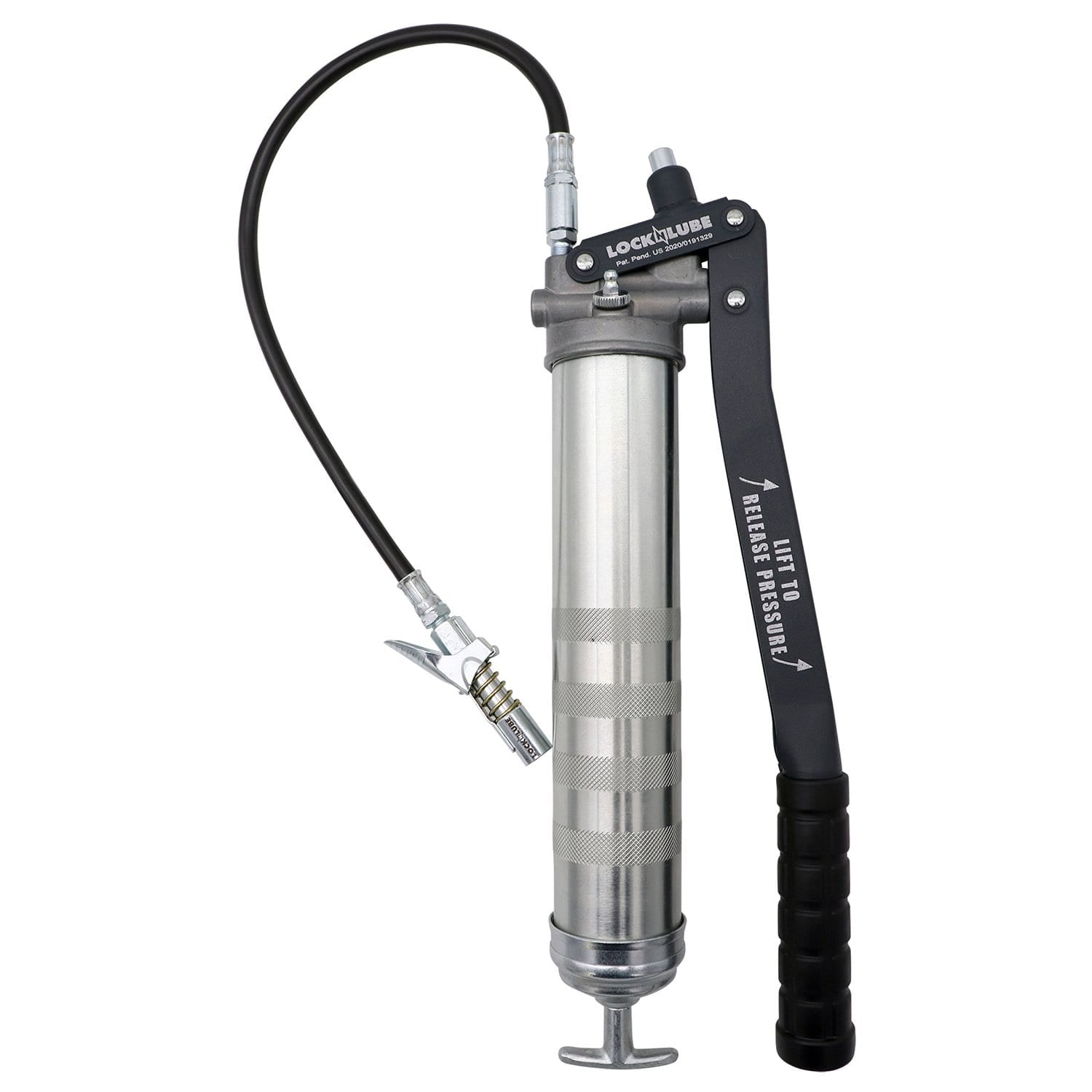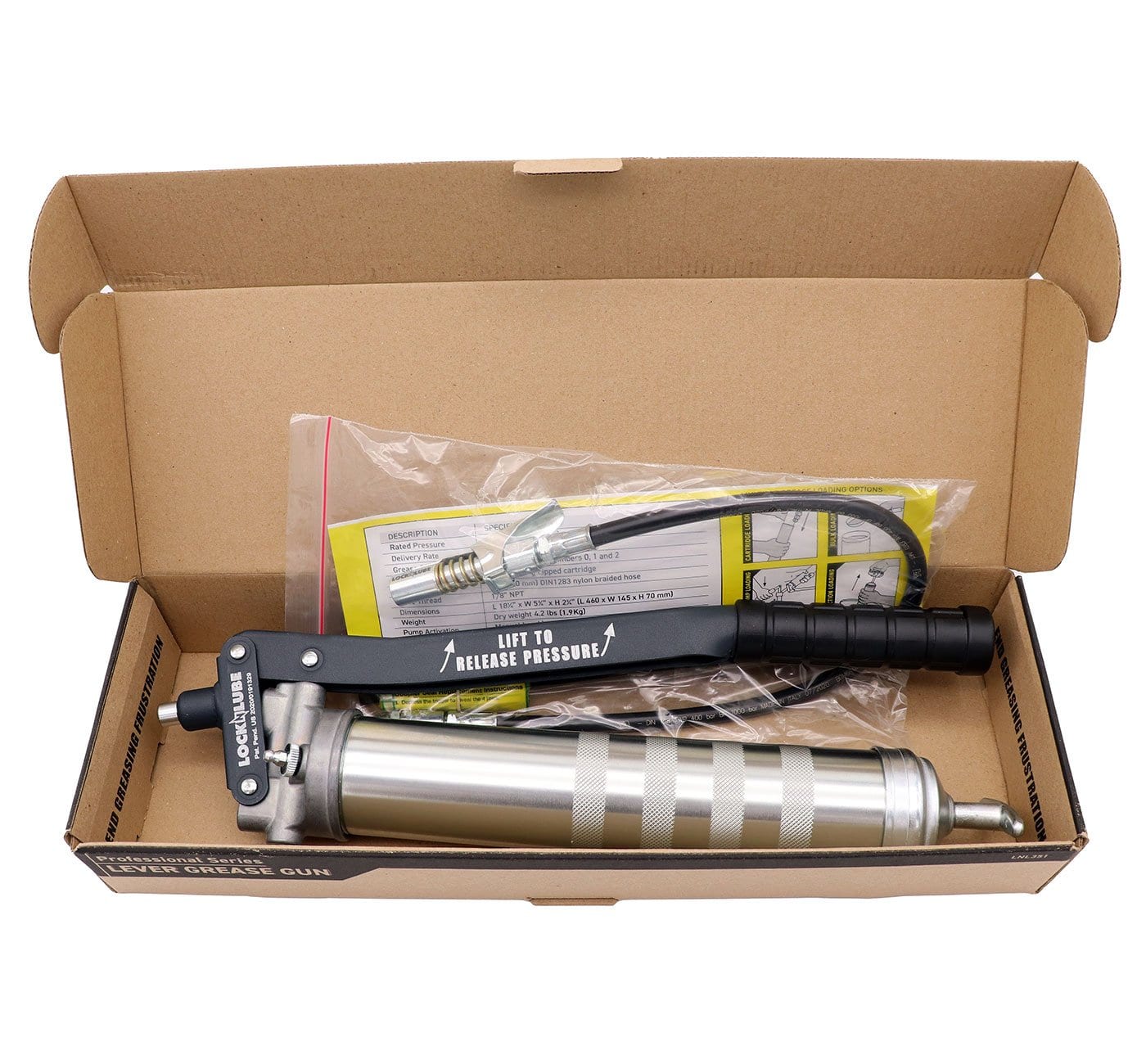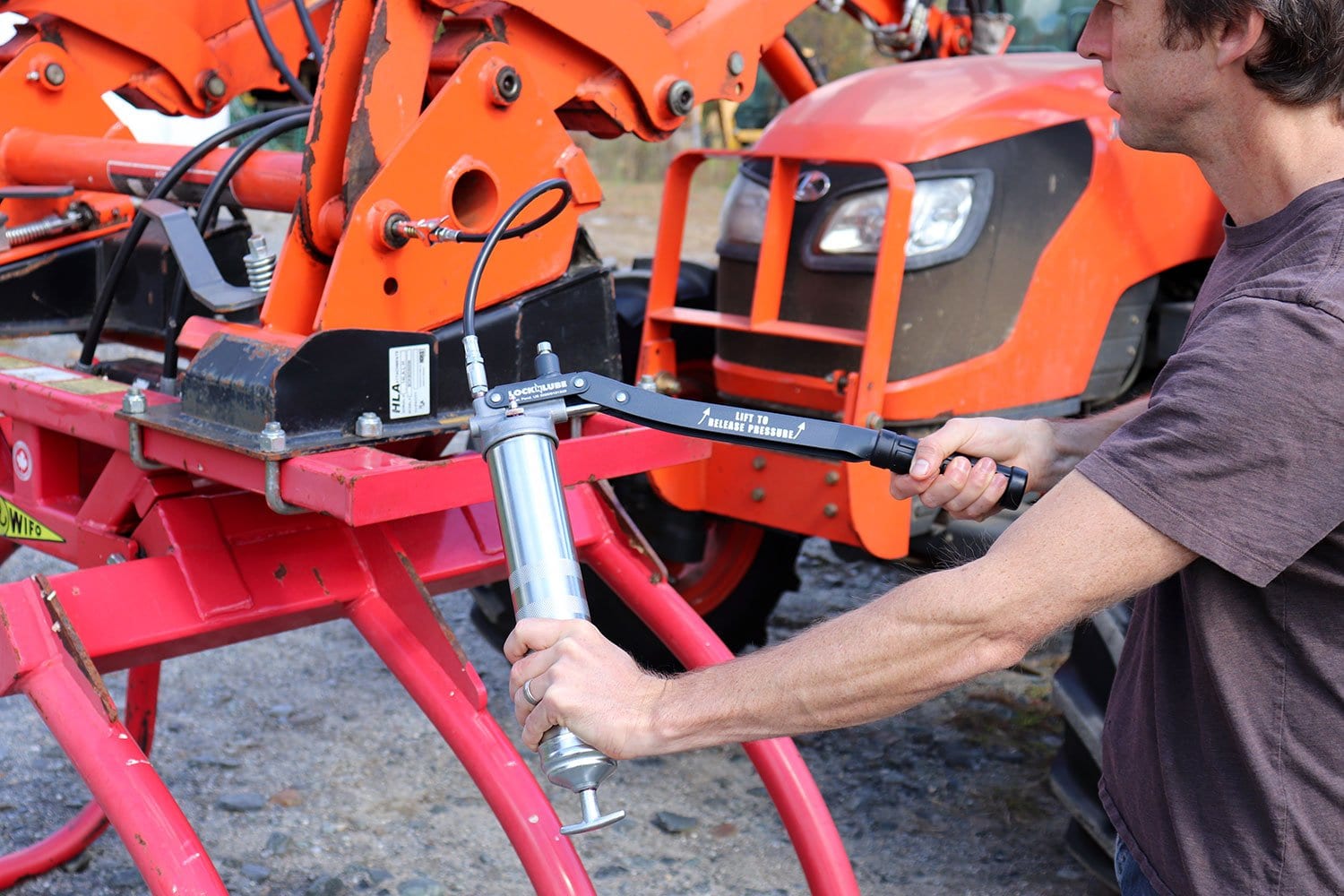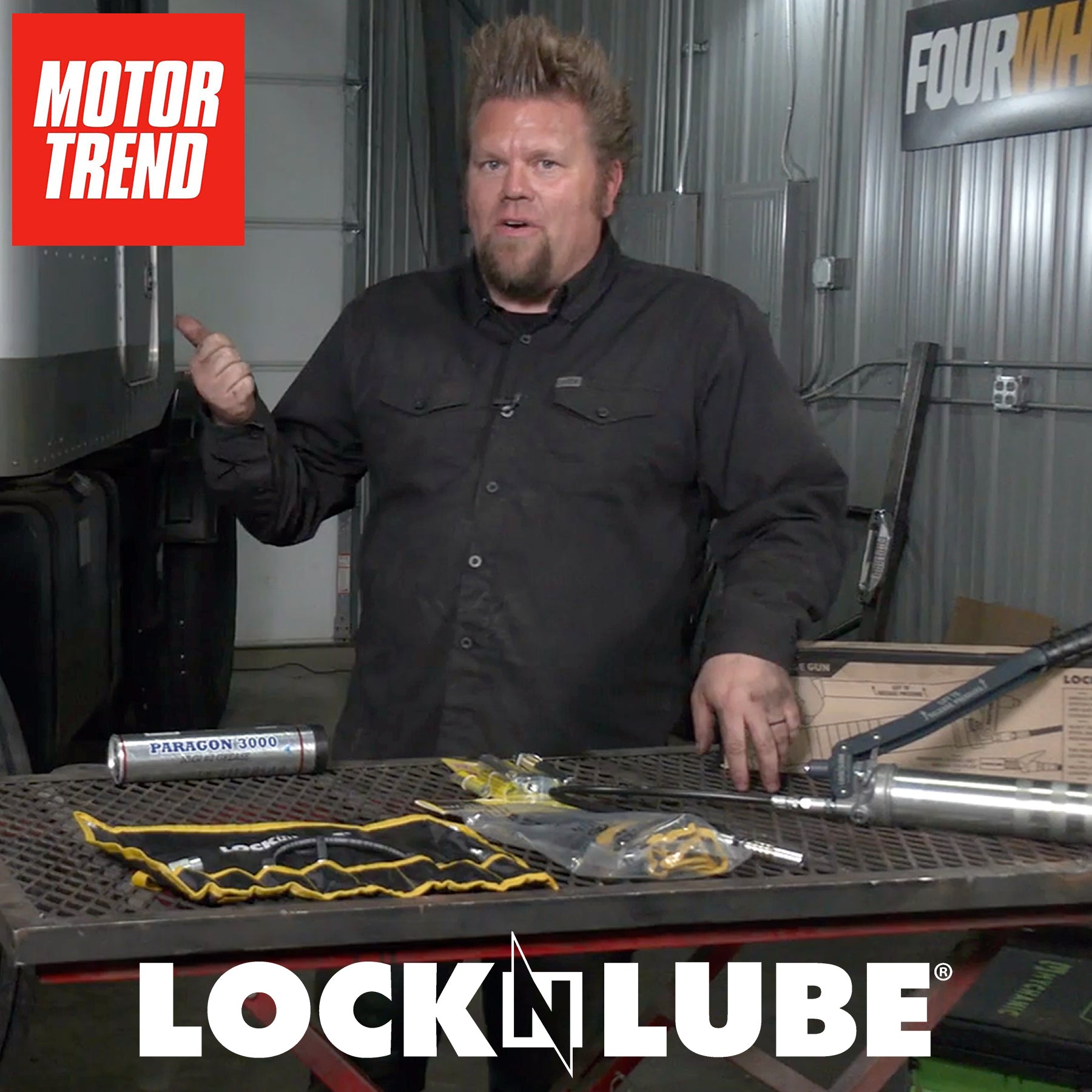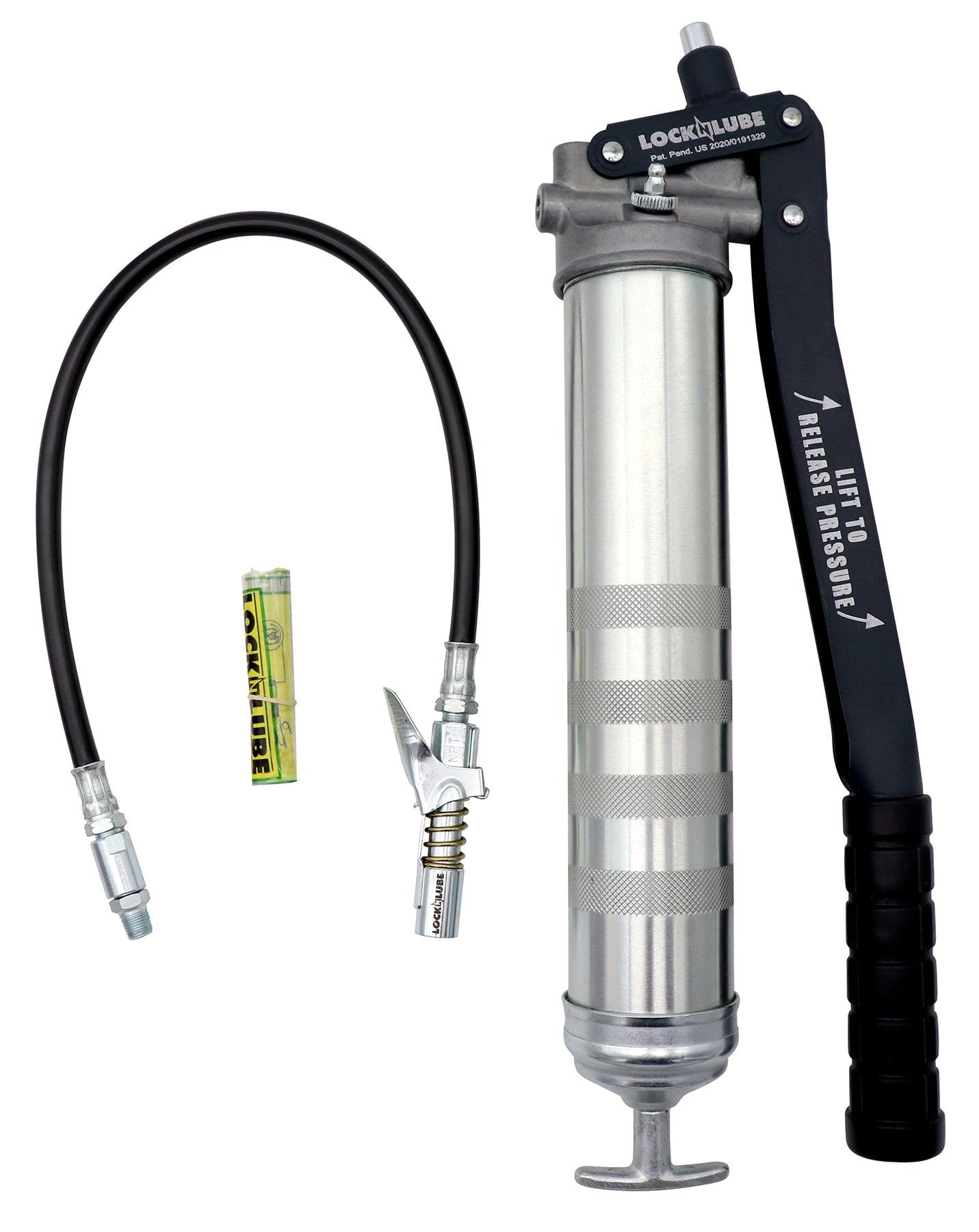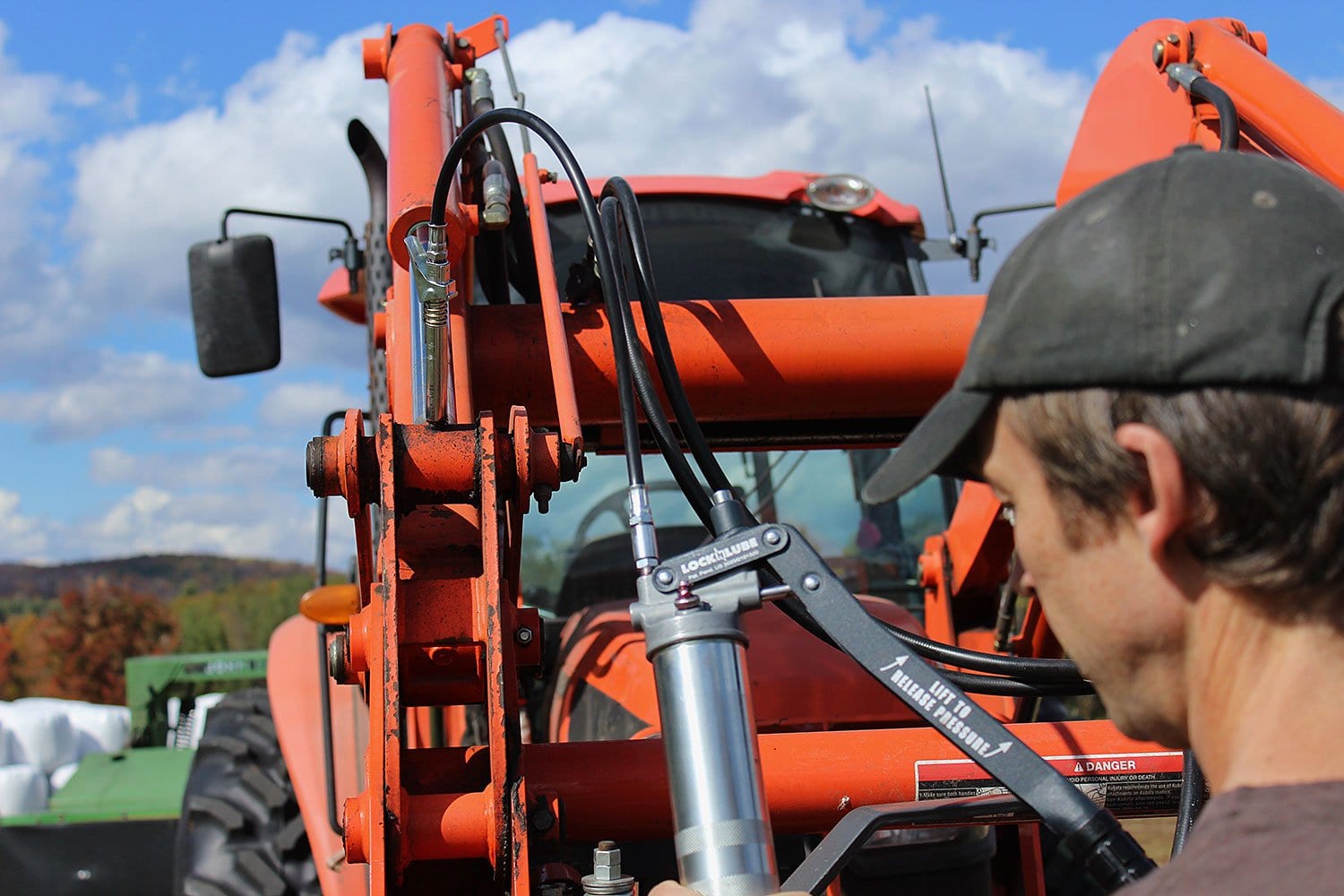 Professional Series Lever Grease Gun
The LNL351 Professional Series Lever Grease Gun is the result of years of work based on feedback from our customers. We designed this gun to work better than anything out there both for use and storage. The combination of unique features and precision engineering make this the gold standard for what a lever grease gun can be.
Innovative design eliminates back pressure by returning grease directly to the grease cartridge for an easy, mess-free, disconnect from clogged grease fittings.
Features:
Unique pressure return system allows for easy disconnect from clogged fittings
Combo air bleeder valve and "Loop & Lock" Storage Zerk means clean and easy storage
Machined zinc head reduces air pockets to make reloading and priming easy

Includes:
LockNLube® Grease Coupler
20" Heavy Duty Hose

In-line Hose Swivel

LockNLube Rebuild Kit
Professional Series Lever Grease Gun
Over 20,000 Five-Star Reviews
"Best grease gun I've owned! Works exactly as described. Zero issues with priming the gun. The locking coupler works fabulously and leaves a free hand to help pump."
"Greatest thing since the invention of the aluminum beer can ... won't own a grease gun without it"
FEATURES + BENEFITS
*Pressure Return System
If a clogged grease fitting creates back pressure in the system, hyperextend the lever arm to engage the pressure return system.
Grease in the system is returned to the cartridge with no mess.
Easily disconnect the coupler from the fitting to reduce mess and extend the life of the coupler and grease fitting.
Eliminate the risks involved with disconnecting hoses under high pressures
Eliminate wasted grease to save money, reduce waste, mess, and environmental contamination.
*Loop & Lock
Combo port serves as an air bleeder and storage Zerk for the coupler when not in use. The active Zerk allows grease to be pumped through the system and back into the cartridge.
This makes for a clean and easy way to return the lever to it's resting position without wasting grease.
*Follower Rod Locking Tab
A locking tab on the follower just above the T-Pull allows you to store the follower rod in a fully inserted and locked position. This reduces mess and frustration from a follower mechanism that may otherwise slide out or "droop" when stored or used vertically.
To replace grease cartridge, twist T-Pull and pull gently until the follower rod extends. To lock back in place, push up gently while twisting until the tab aligns with the opening and clicks into the barrel.