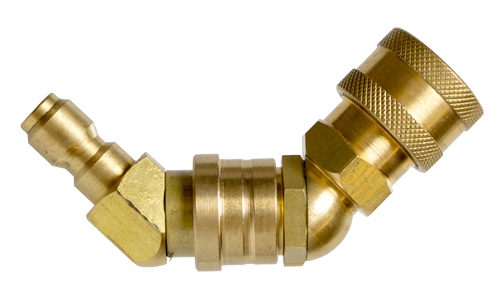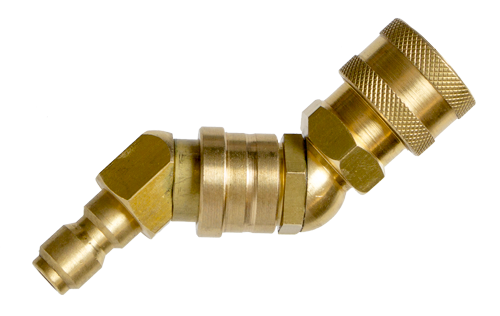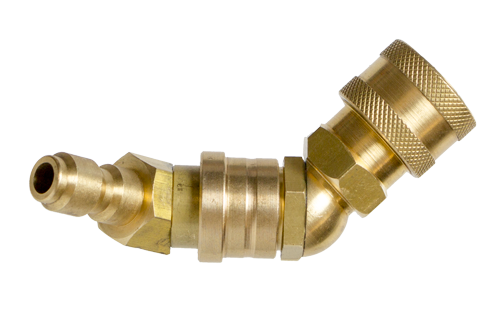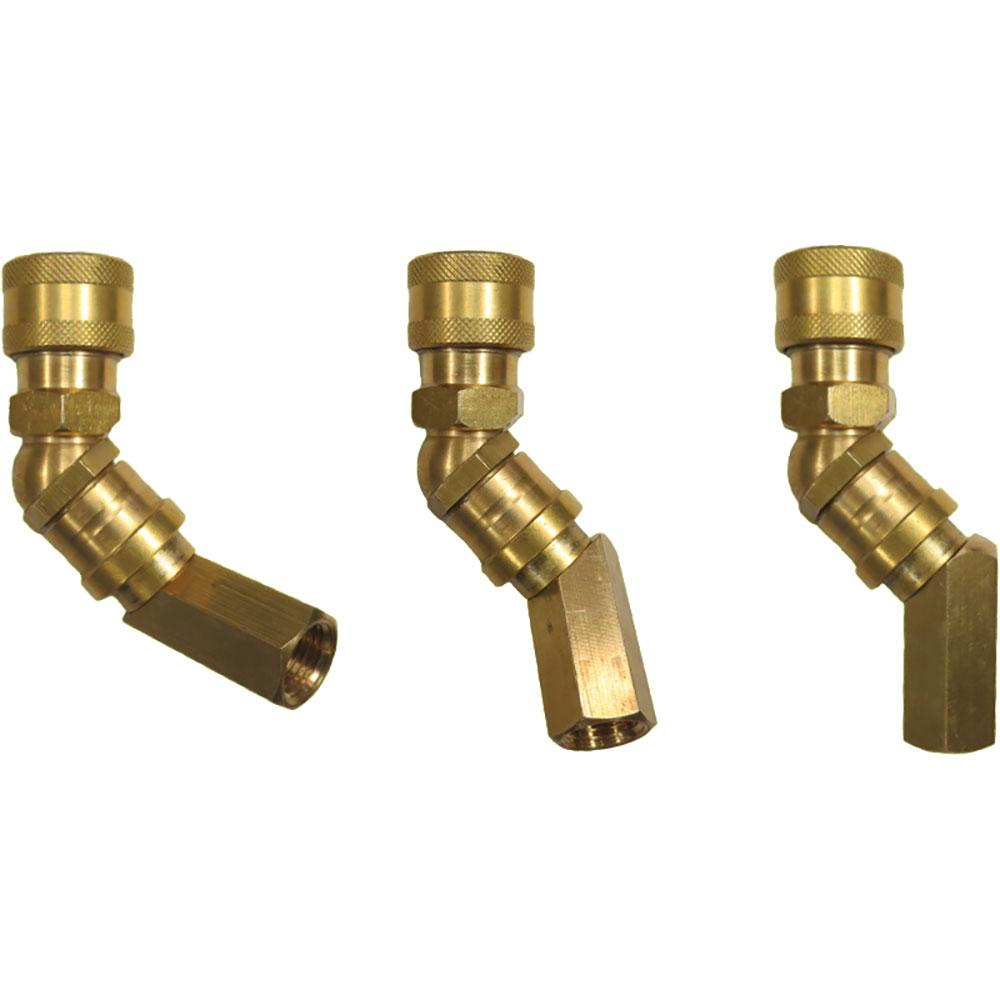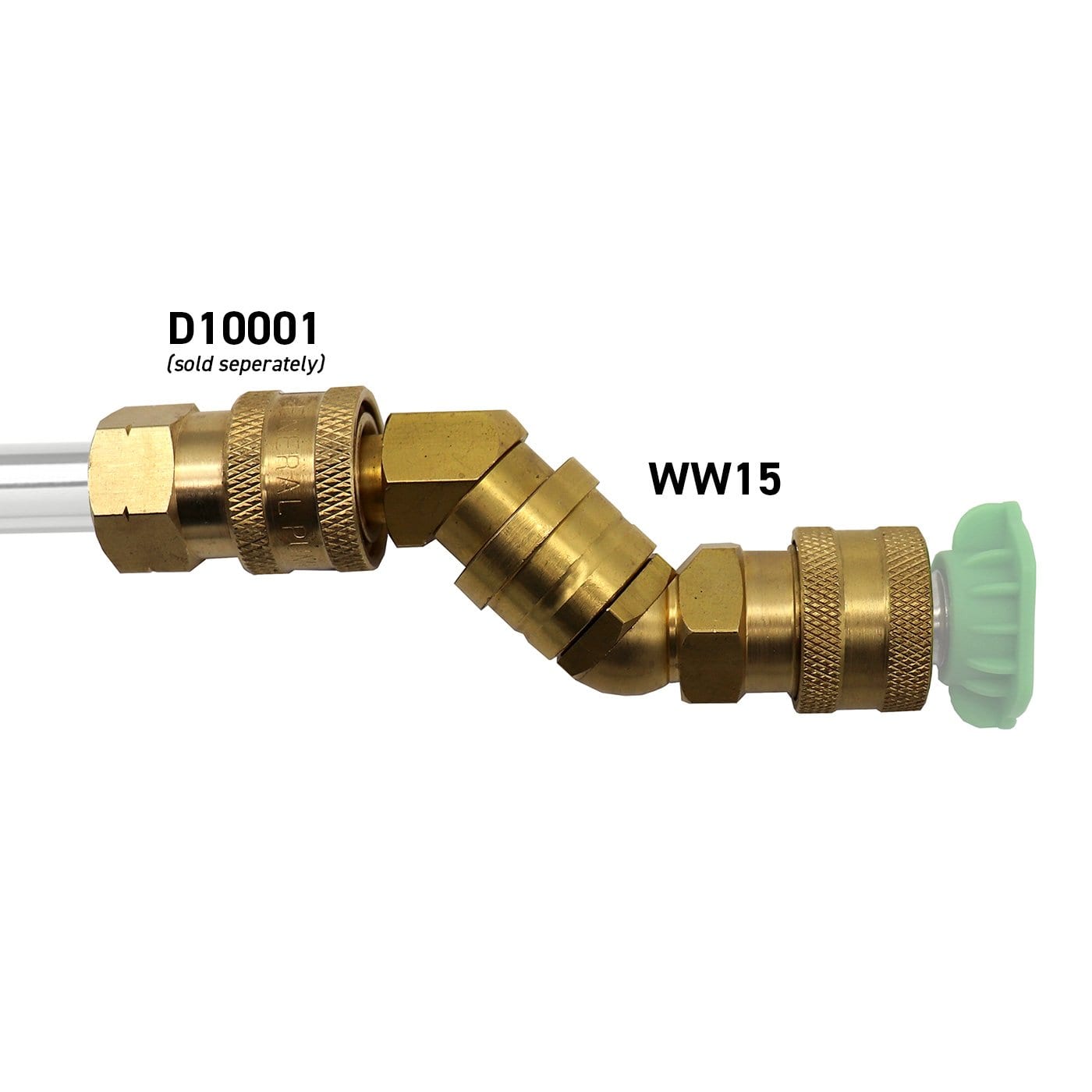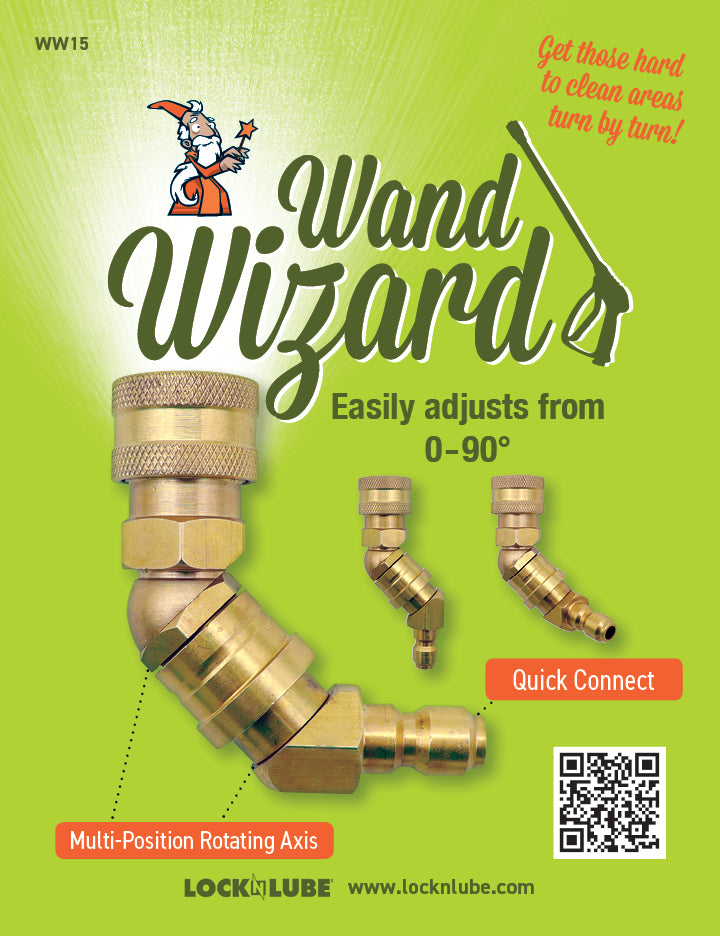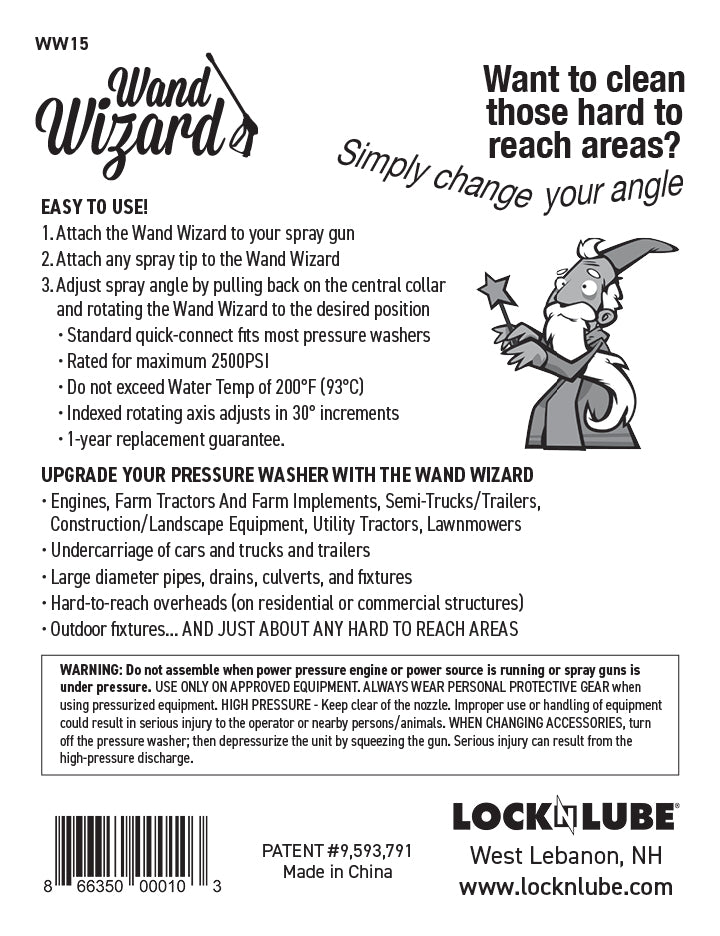 Wand Wizard
Quickly change the spray angle on your pressure washer wand!
Straight across to straight down, and everything in between.

Offered in Quick Connect (WW15) and 1/4" NPT (WW20) Models.
WAND WIZARD PRESSURE WASHER ATTACHMENT—QUICKLY CHANGE THE SPRAY ANGLE!
THE WAND WIZARD IS PERFECT FOR:
Engines, farm tractors and farm implements
Semi-trucks/trailers
Construction/landscape equipment, utility tractors, lawnmowers
Underbodies of cars, trucks and trailers
Large diameter pipes, drains, culverts, fixtures
A wide selection of manufacturing equipment
Hard-to-reach overhangs (on residential or commercial structures)
Permanently installed outdoor fixtures
The Wand Wizard is not recommended for pressure washers rated above 3000 PSI. Please check your washer rating.